EastEnders, Corrie, Emmerdale, Hollyoaks: we take a look at tonight's top soap stories…
EastEnders, BBC1, 8pm
Babe is trying to worm her way back into The Vic, but Linda tells her there's a long way to go so she shouldn't get her hopes up. Feeling unwanted by everyone, Babe plans to leave.
However, she has a run in with Claudette and decides instead to stick around and get what she wants. After sharing some harsh words with Les and demanding more money, Babe sets about playing havoc in The Vic.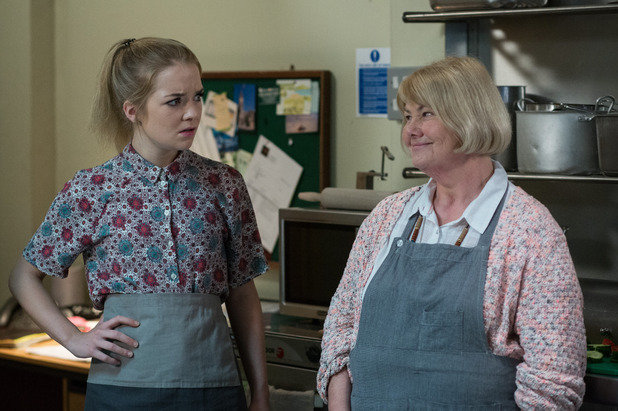 Fed up of all the bickering, Linda fires Abi. As a pleased Babe closes up for the day, she gets a shock when someone takes their revenge, but who?
Coronation Street, ITV, 7.30pm & 8.30pm
Maria is disappointed when Aidan tells her last night was a mistake and it must remain their little secret. Feeling guilty, Aidan then gives Eva a necklace to apologise for their recent fall out and lies that he spent the previous night with a mate.
Meanwhile, Luke takes Maria to the Bistro for dinner to make amends with her, but things get awkward when Steph suggests Aidan and Eva join them to make up a foursome.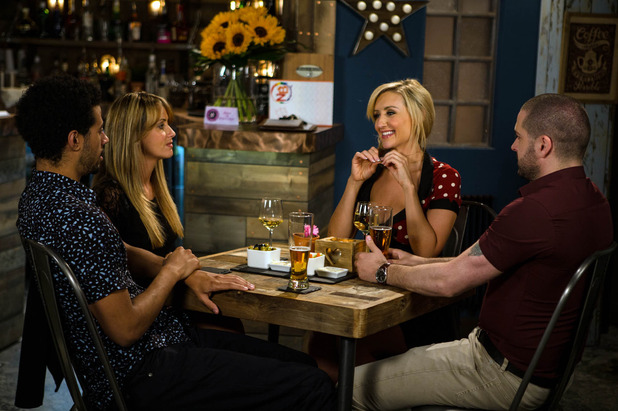 Masking his discomfort, Aidan is caught out when Caz arrives at the Bistro and asks Aidan if he saw Liam's toy car when he was with Maria the night before.
As Eva questions why her boyfriend lied to her, Maria comes to Aidan's rescue and makes up a story to explain everything. But Aidan's not happy with Maria's excuse and is angry at her. Will he reveal what really happened?
Emmerdale, ITV, 7pm
Cain is reeling from Moira's bombshell that she wants a divorce and Charity's attempts to interest him in doing a job with her only make him more moody and he chucks her out.
Moira's frustrated with herself that she still has feelings for Cain and tells James she has to divorce Cain or else she's scared she'll just take him back again.
Seeing Moira and James together only serves to rile Cain even further, but will he change his mind about Charity's dodgy offer?
Hollyoaks, C4, 6.30pm
Marnie has gone to extreme lengths to stop the Nightingales finding out about her and Freddie and paid Cindy £5K to pretend it was her in the photo.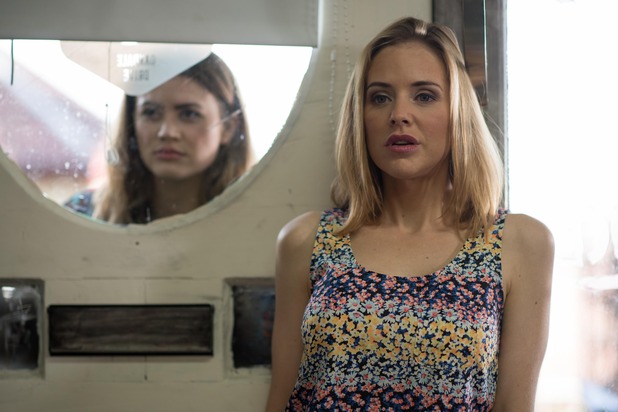 But Ellie is furious and taking her anger out on anything she can find. Freddie tries to win her back by getting a tattoo of her face, but will it impress her? And will anyone forgive Cindy for what they think she's done?