We're only a day away from the start of Rio 2016 and one of our gold medal hopefuls has given cameras exclusive access to his brutal training schedule as well as his family life in Mo Farah: Race of his Life.
Over the course of a year, we'll follow the athlete as he heads to brutal training camps in Africa and the USA, competes in races around the world, and see how he manages to balance all that with family life alongside his wife Tania and their four young children.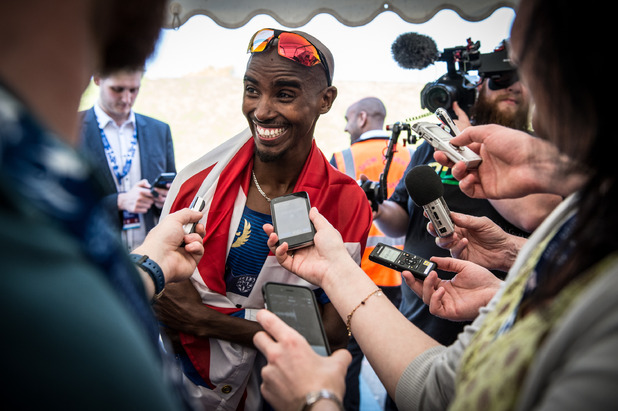 As well as the determination, dedication and sacrifice that goes into Mo's regime, the documentary also explores the events that shaped him and made him who he is. We'll be there as he's reunited with his twin brother, who he was separated from for 12 years, and revisits his childhood home.
With contributions from Usain Bolt, Lord Coe and Haile Gebrselassie, we'll find out what it takes to reach the heights Mo has, why he became a national treasure, and the sacrifices it takes to succeed at elite level. Can he win gold in Rio? Our fingers and toes are crossed.
Mo Farah: Race of his Life, BBC1, 9pm
Fancy winning some GREAT prizes? Check out Reveal Competitions here!