EastEnders, Corrie, Emmerdale, Hollyoaks: we take a look at tonight's top soap stories…
EastEnders, BBC1, 8pm
Whitney is paranoid about Lee's family thinking less of her over the news she has Chlamydia as Lee's guilt over the situation increases.
Having overheard the truth, Babe confronts Abi about her previous actions, but will Abi come clean to Whitney?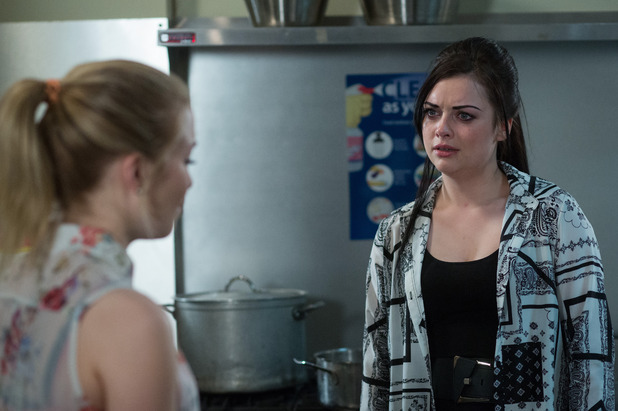 As Lauren comforts her friend, and rails at her sister for being so irresponsible, Whitney soon gets suspicious and confronts Lee and Abi about what's going in. Will the truth about their hook up finally come out?
Coronation Street, ITV, 7.30pm & 8.30pm
The Platts prepare for Kylie's funeral, and Audrey worries they shouldn't have let Max dictate the day.
Meanwhile, Sarah calls in the florists and Todd's angry to discover she's going to the funeral. He points out he's covered up for her for months and Sarah's stunned to realise he thinks she murdered Callum.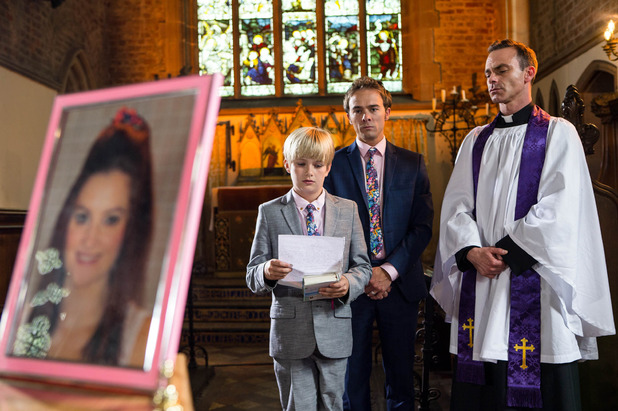 At the service, it's emotional as Max delivers a heartfelt eulogy for his mum, but David's left fuming when he sees Kylie's mates from the Dog & Gun have sent a wreath. As David lashes out, Todd, now thinking David killed Callum, has a go at him.
As everyone heads back to the wake, Sarah and Todd go to No.8 with David, where Todd continues to lay into David about the lies he's told. Sarah finally cracks and confesses Kylie killed Callum, but will he keep quiet when David begs him not to drag his dead wife's name through the mud?
Emmerdale, ITV, 7pm
Holly wants to talk to Victoria, but is stopped by Simon. He warns her to call Moira off or else the people he works with will get involved – and they aren't nearly as nice.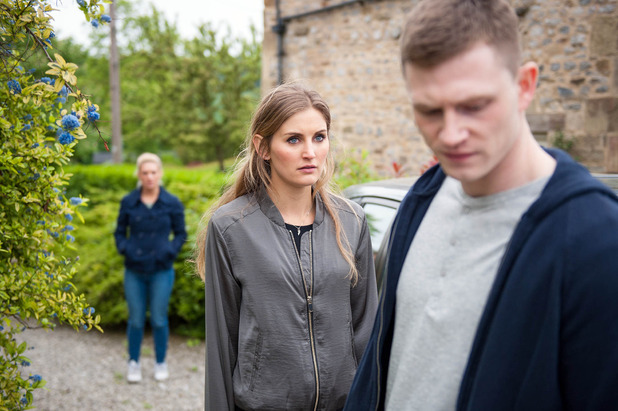 As Holly reels, she's horrified to see Victoria's witnessed everything and as Vic puts all the pieces together, recognising Simon as her attacker, she's outraged to find out Holly was behind it all.
Moira begs Victoria to understand Holly would die in prison and pleads her to keep quiet, but can Victoria do that?
Hollyoaks, C4, 6.30pm
Diego pales when his sister, Maria turns up at the McQueens'. Mercedes is suspicious when she sees them together in the Dog car park, but offers to help when Maria suddenly becomes ill.
As they take her home, Maria is finally introduced to Myra, who's not sure about the new arrival and insists if she's that ill they need to take her to the hospital to get checked out. Maria refuses and later reveals to Diego and Mercedes that she's smuggling drugs. Will Myra find out?