EastEnders, Emmerdale, Hollyoaks: we take a look at tonight's top soap stories…
EastEnders, BBC1, 7.30pm
Martin can tell something's up with Lee and questions if he's okay. Lee admits he's terrified about becoming a father and Martin offers some words of advice.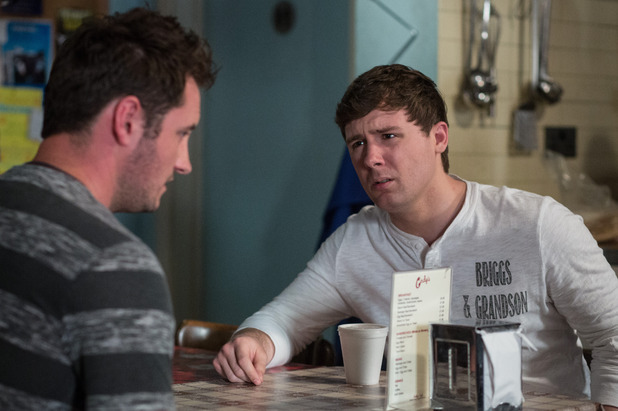 With Martin's words ringing in his ears, Lee decides to cook a romantic meal for Whitney and make things work, but he panics when he discovers the abortion leaflet he had is missing.
Lee's worried Whitney's seen the leaflet and desperately tries to get in touch with her to find out and explain himself. But he soon learns Mick has it – can Mick get Lee to see sense?
Emmerdale, ITV, 7pm
It's Lachlan's birthday, but he's troubled about the situation with his grandfather and angry at Lawrence humiliated him in front of Gabby. When Lawrence is nasty to him again, Lachlan stomps off.
He heads to Home Farm and waits for Lawrence with a loaded shotgun and a manic glint in his eye. He orders Lawrence to text an apology to Chrissie for all he's done in the recent weeks.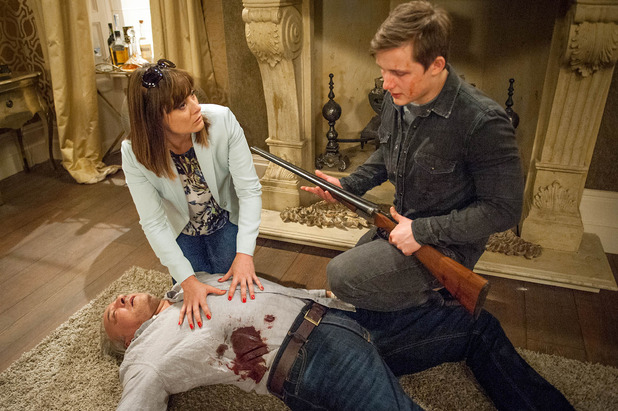 Lawrence obeys, but then he makes a grab for the gun and in the struggle it goes off. Chrissie's outside when she hears the shot and comes running, horrified to find her father bleeding on the floor. Will Lawrence be okay?
Hollyoaks, C4, 6.30pm
Peri and Nico have gone camping and they're trapped in a bunker, but Peri has no idea Nico's locked them both in and has the key in her pocket.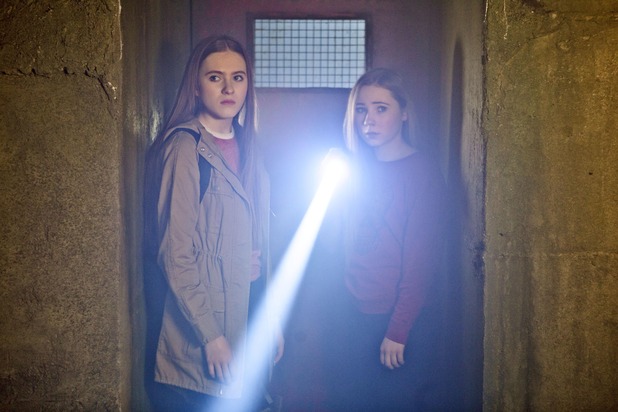 Nico insists Jade must have followed them to the woods and locked them in, but Peri's starting to get suspicious of her and pulls at the door, trying to escape.
A wooden beam falls down and hits Peri over the head. As Peri lies unconscious with the beam blocking their exit, has Nico gone too far this time?
Fancy winning some GREAT prizes? Check out Reveal Competitions here!