How's this for a famous guest star? Michelle Obama stars in the last episode of season six of Parks and Recreation, before series seven begins straight after it.
US President Barack Obama's wife turns up as Leslie and Andy head to San Francisco for a conference and Mrs Obama is the keynote speaker.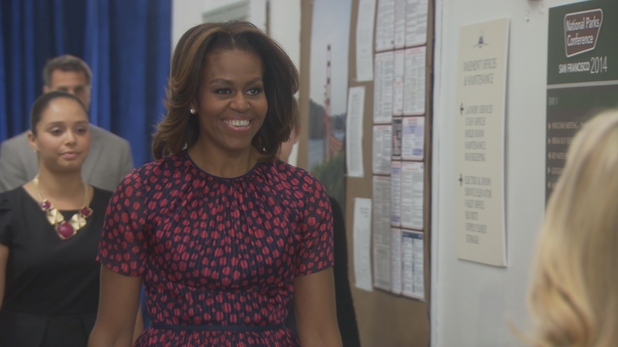 Normally sassy Leslie is pretty star-struck upon meeting the First Lady in the hallway at the conference and even manages to give her idol the most awkward high-five ever!
Back home, Tom opens his new restaurant, but there's a huge disaster, and Ron has another run-in with his ex-wife, Tammy 2.
Parks and Recreation, Dave, 11pm
Fancy winning some GREAT prizes? Check out Reveal Competitions here!