EastEnders, Corrie, Emmerdale, Hollyoaks: we take a look at tonight's top soap stories…
EastEnders, BBC1, 8pm
With Kathy in a hotel with Buster, Ian answers her phone and discovers Ben has been involved in an incident and is in hospital with critical injuries. Kathy's still nowhere to be found, so Ian races over to Phil's and together they head to the hospital.
After a long wait, the doctor breaks the devastating news that Ben has died.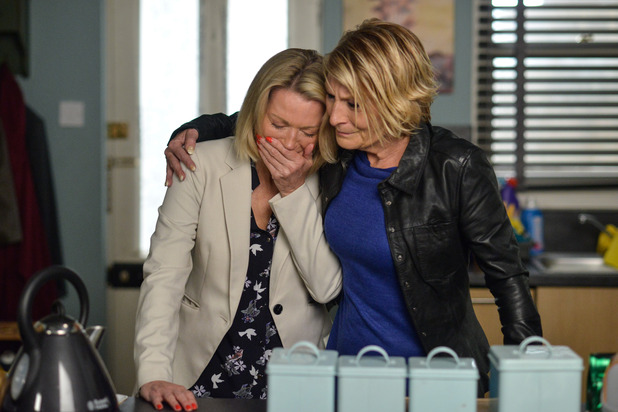 When Kathy wakes up in the hotel room, they head back to the Square only to be confronted by Shirley, who breaks the news of Ben's injuries. Kathy's world then falls apart when Steven calls to tell her her son is dead. How will the Mitchells and Beales get through this?
Coronation Street, ITV, 7.30pm & 8.30pm
Caz is desperate to get Kate to forgive her, but Kate isn't interested. A sympathetic Maria assures Caz Kate will come round in time and invites the lonely lady to move in with her while she tries to build bridges.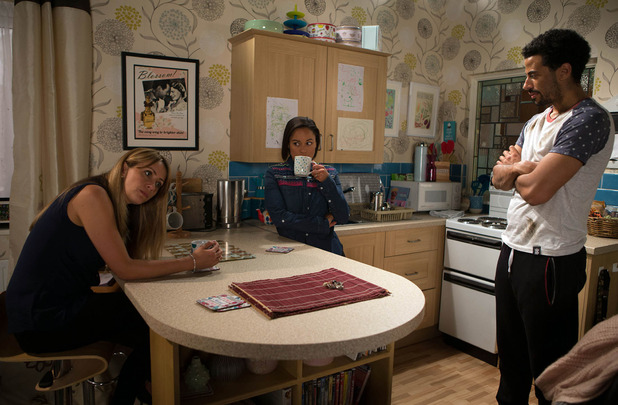 Luke is put out to find Caz has moved in though and an irritated Maria tells him Caz can stay as long as she likes.
Elsewhere, Kate has confided her woes in Sophie who suggests they head out for a drink later. As Caz watches the girls head to the pub together, she's consumed with jealousy. Will she make a move?
Emmerdale, ITV, 7pm
David is shocked when he finds out Jacob told Tracy she wasn't good enough for him and frantically calls her to explain it isn't true. He's devastated when Carly tells him Tracy's gone to the airport to fly to Ibiza.
Fortunately for David, Tracy's hit a snag on the way – Ross has a flat tyre and is struggling to change it, causing her to be held up. David heads to Dale View and begs Finn to get Ross on the radio she he can talk to Tracy.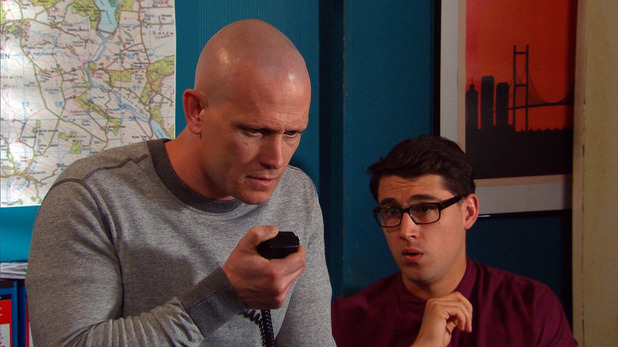 Over the radio, David tells Tracy she's brilliant and he loves her. Tracy doesn't respond, but she later finds him in the Woolpack and David proposes to her. What will her answer be?
Hollyoaks, C4, 6.30pm
Esther is still stuck between Grace and Kim, and after standing up to Cindy things get even more complicated. An impressed Grace asks Esther to co-parent Curtis and move in with her, on one condition – no Kim.
Meanwhile, after a dreadful first day back at work, Kim is further troubled when she finds out about Grace's proposition to Esther and it all becomes too much for the nurse.
When Esther and Frankie return to the boarding house later, they find Kim collapsed on the floor in a trance-like state. What's wrong with Kim?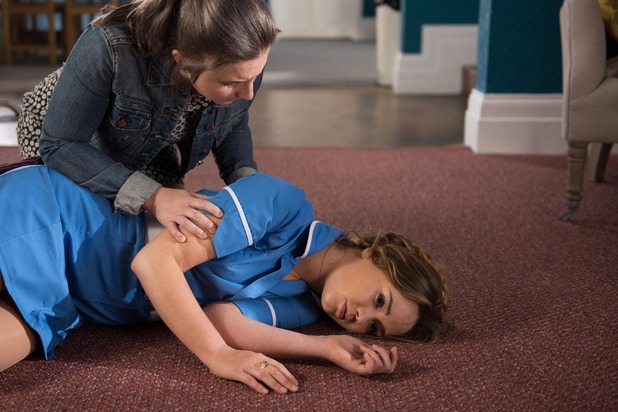 Fancy winning some GREAT prizes? Check out Reveal Competitions here!