EastEnders, Corrie, Emmerdale, Hollyoaks: we take a look at tonight's top soap stories…
EastEnders, BBC1, 7.30pm
Lauren rallies her friends for a night out, and upstairs at The Vic they all get ready to have some fun.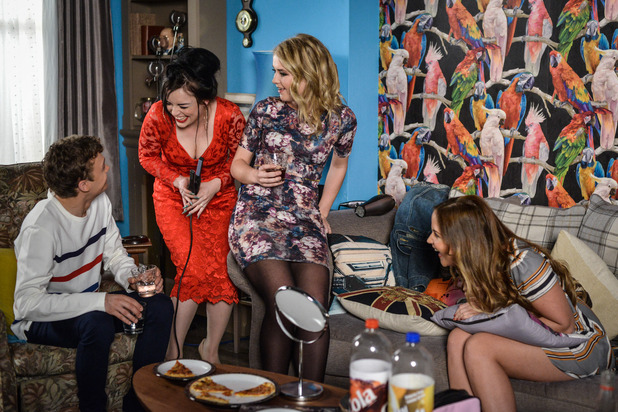 After getting ready, the group head to The Albert, but things quickly go downhill when Abi gets drunk and wants to talk to Lee. Lauren soon takes her sister home, but is stunned when Abi reveals she slept with Lee – will Lauren tell Whitney?
Meanwhile, Whit's also had to take a bladdered Lee home, but as she puts him to bed she secretly contemplates taking a pregnancy test – is Whitney pregnant?
Coronation Street, ITV, 8.30pm
The school's closed for the day, so Kylie agrees to babysit Asha and Aadi, but things get heated when Asha locks Max in the annex causing the young lad to freak out.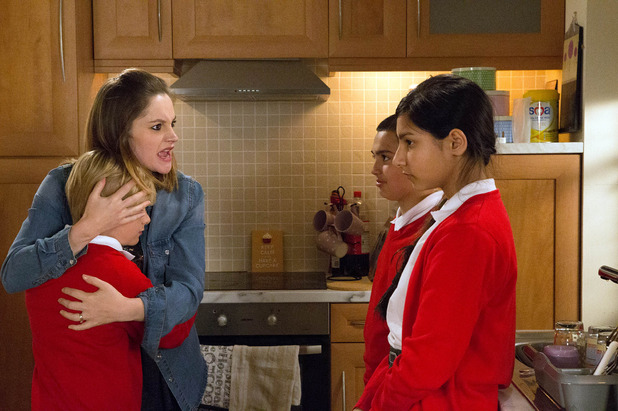 Furious Kylie flies at Asha, angry that she's traumatised Max and when Dev arrives to collect his kids he's aghast to hear about Kylie's behaviour.
At breaking point, Kylie tells David they have to leave the house to escape the memory of Callum and tries to convince him they need a fresh start in Barbados. Will David agree to her plan?
Emmerdale, ITV, 7pm
As Lawrence continues to lie about Bernice's absence, Chrissie soon finds the letter and realises Bernice has left her father. But Chrissie manages to misunderstand a reference to Ronnie and immediately assumes Lawrence has lied to her about Ronnie being her real dad.
Chrissie confronts Ronnie and demands he admit the truth to her, and under pressure Ronnie snaps as Lawrence arrives and reveals everything.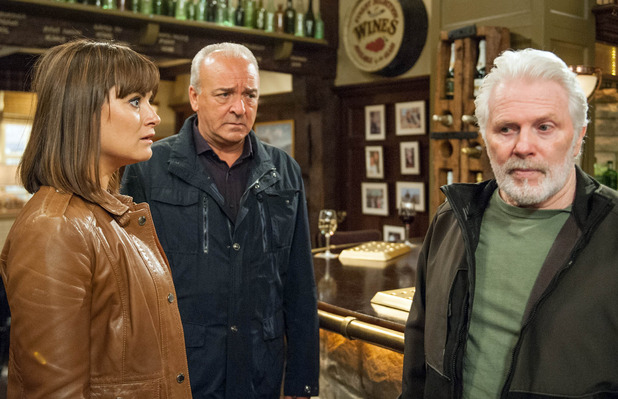 Chrissie's stunned and Lawrence is horrified as he becomes the subject of village gossip. Lachlan and Chrissie try to reassure him they don't care if he's gay, but he snaps and kicks them out. As Ronnie admits he still has feelings for Lawrence, can Lawrence accept his love?
Hollyoaks, C4, 6.30pm
In Hollyoaks' first ever three-hander episode, Harry and Tony take Ste to their flat to try to keep him busy as he goes through withdrawal.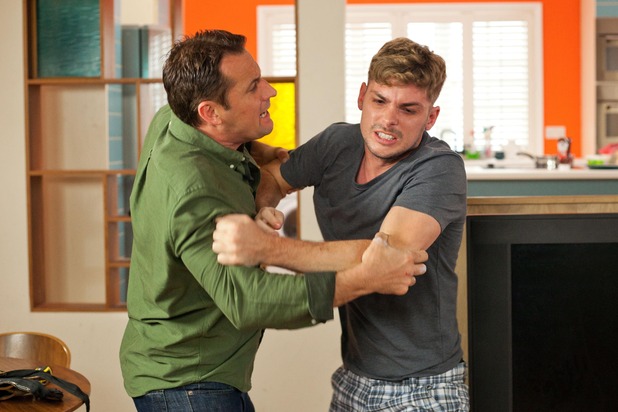 But as it gets more and more painful for Ste he can't cope any more and smashes the twins' piggy bank to get cash for a fix before fleeing the flat.
Harry catches him trying to call his dealer from the phone box and he and Tony force him back home before locking him in. Can they help Ste through this nightmare?