EastEnders, Corrie, Emmerdale, Hollyoaks: we take a look at tonight's top soap stories…
EastEnders, BBC1, 8pm
Things at Peggy's funeral are a bit strained with Sharon having disappeared and Sam getting increasingly more drunk. Wanting to regain control of the situation, Phil confronts his sister about her behaviour, but she just storms out, leaving Phil and Ben to wonder what's wrong.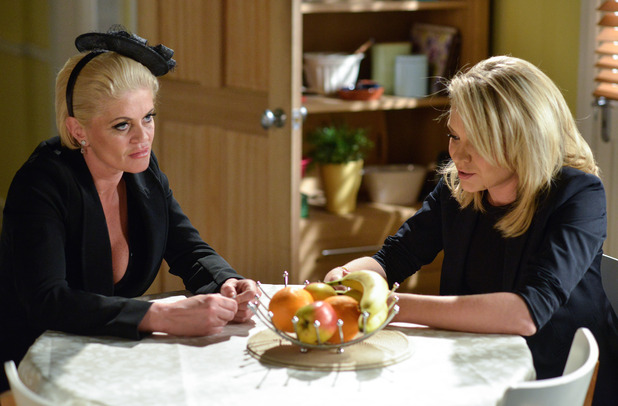 Later, Roxy spots Sam with all her luggage and a worried Rox encourages her cousin to open up. Sam admits she's struggling to be a mum and has decided to go back to Portugal without Richard. Can Roxy persuade her not to go?
Emmerdale, ITV, 7pm
Tracy wakes up hungover and embarrassed about her one-night stand, but things are about to get worse when she realises her lover has made off with the girls' TV and laptop.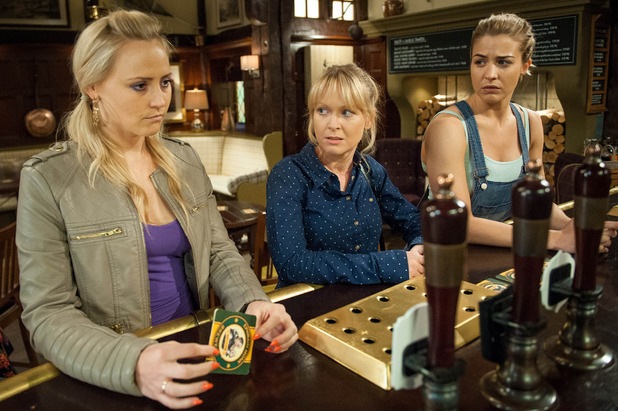 She hears Vanessa and Carly coming home and quickly covers, telling them they've been burgled, but it's not long before the truth comes out – how will Carly and Vanessa react?
Coronation Street, ITV, 7.30pm & 8.30pm
A confused Billy can't cope with Todd's declaration and delaying his trip to London with Sean, calls in at the florists to talk to Todd. Todd makes out he was drunk when he said it and insists Billy's got the wrong end of the stick.
A crushed Billy can't believe it and decides to go to London with Sean, but just as they're leaving he sees Todd standing on the street and can't go through with it, telling the driver to stop and Sean that they're over.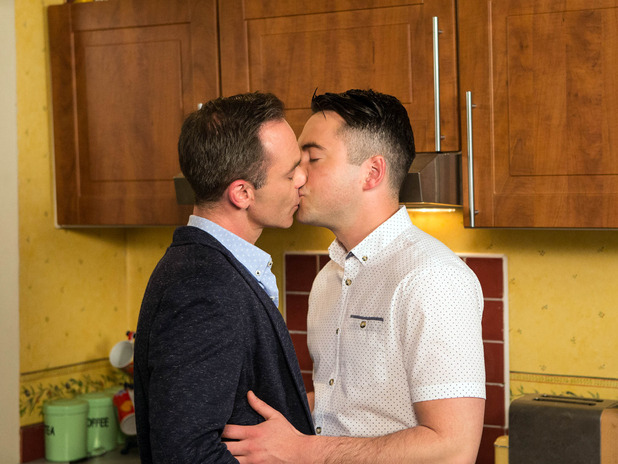 He lies to Sean there's nobody else, but that he doesn't want to be with him any more. After Sean leaves for London, Billy clears the rest of his things out of No.11, but when Todd arrives and leans in for a kiss, Billy can't resist any longer and the pair passionately embrace. Can they really have a relationship now though?
Hollyoaks, C4, 6.30pm
Warren tells Sienna she'll have to help him get Maxine back if she wants to see her get locked up. Desperate for justice for her dad, Sienna agrees to find a way.
Will Warren get what he wants? And can Sienna convince Max her future lies with the bad boy so Si can get what she wants too?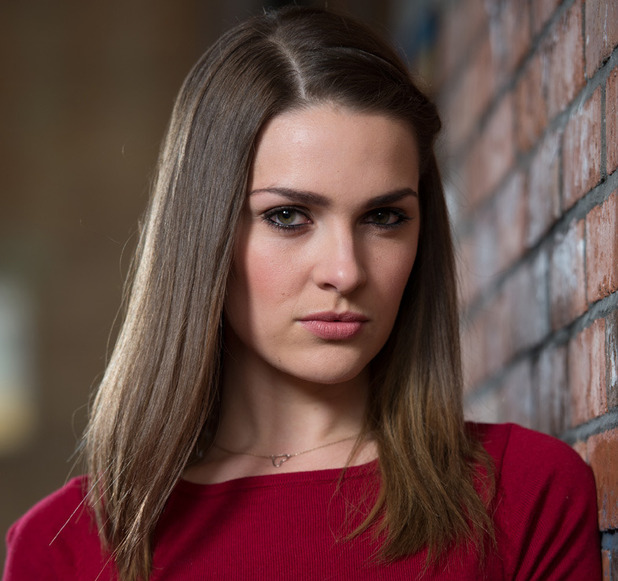 Fancy winning some GREAT prizes? Check out Reveal Competitions here!