Corrie, Emmerdale, Hollyoaks: we take a look at tonight's top soap stories…
Coronation Street, ITV, 8.30pm
With Sean excited over their trip to London and wittering on about it, Billy is feeling increasingly trapped and distracted by Todd. When the bishop wants Billy to go to a conference in Cardiff, Sean's left disappointed that it clashes with their trip to London.
Meanwhile, Todd confides in Tracy that Billy and Sean's relationship is a sham and tells Billy he thinks as much too. Billy's defensive and tries to prove he does love Sean by cancelling the conference to go on their trip instead.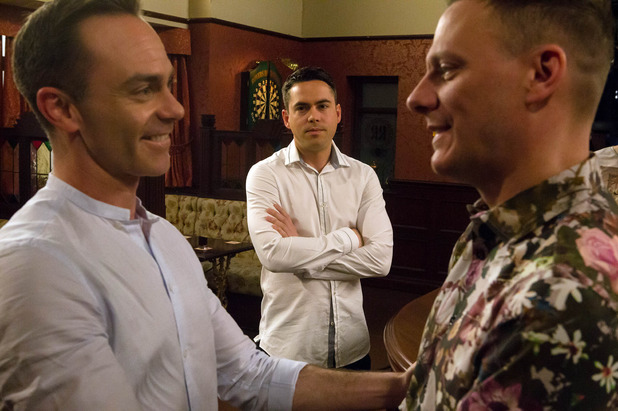 Sean's thrilled his man has put him first, but a jealous Todd is seething. He finally admits to Billy that he loves him, but how will Billy react to the news?
Emmerdale, ITV, 7pm & 8pm
It's Priya's birthday and Rishi and Rakesh have planned a surprise party for her, but when the venue cancels they have to find somewhere else last minute and end up using the factory.
But Priya's suspicious something's going on and after confiding in David, storms off to meet Rakesh and confront him about the fire. She's horrified when he reveals the surprise party though.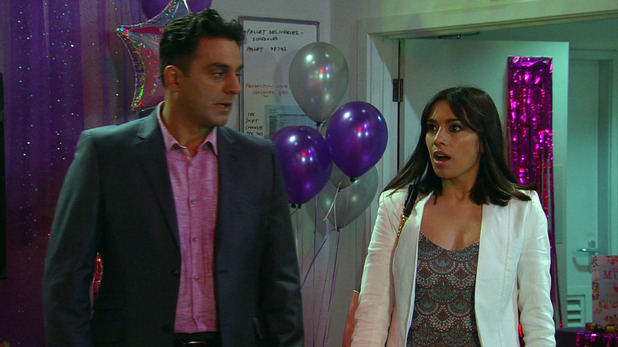 Realising she's made a mess of everything, Priya later grabs the mic to apologise, but notices Rakesh isn't there. He's outside with Neville who's accusing Rakesh of making a fraudulent insurance claim. With his world falling apart, how will Rakesh get out of this?
Hollyoaks, C4, 6.30pm
Ste and Harry are delighted to be back together, but the drugs are burning a hole in Ste's pocket and he's finding it harder and harder to resist.
Tony wants to make sure Ste's all set up before he leaves for France, so turns up at Ste's place with Esther who's agreed to interview Ste for a job at the Bean. But Ste's in no fit state to be interviewed. Will Tony realise Ste's high? And how will Ste manage to talk his way out of this one?