Emmerdale, Hollyoaks: we take a look at tonight's top soap stories…
NB: Corrie has been moved to Thursday night because of the football
Emmerdale, ITV, 6.45pm
As the Dingles stay determined to keep Doctor Bailey and Belle apart, they're furious when they find her sneaking off to run away with him.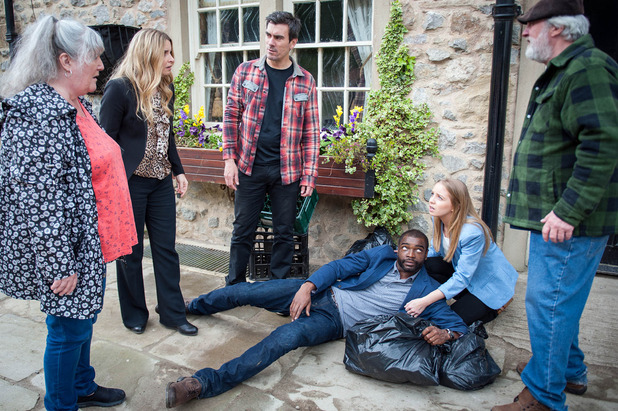 Charity and Zak attack Bailey, but Belle shouts at them to stop and announces she's pregnant with his child and they're going to Romania to start a new life together.
As the family reels that she planned to leave without telling them, Lisa warns Zak and Cain they need to be cleverer if they're going to stop this. What does she have in mind?
Meanwhile, Charity's on to Belle and questions whether the pregnancy is even real. Will Belle confess?
Hollyoaks, C4, 6.30pm
Tony and Diane are worried about going away for the summer leaving Harry so unhappy, so they set him and Ste up.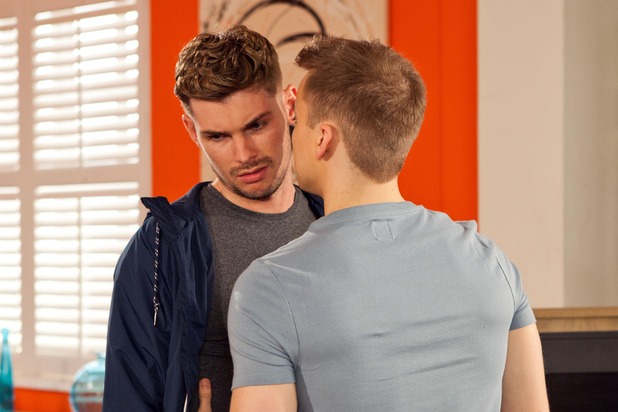 Making sure the boys are alone in the flat together, the pair start to reminisce. But will Tony and Diane's plan work? How will Ste respond when Harry tries to kiss him? And can he resist the temptation of Crytal Meth?