Darlings, this is not a drill. Our favourite fashionistas are back and they mean business!
Sitting down to watch an exclusive screening of
Absolutely Fabulous: The Movie
, it's fair to say we were more than a little excited, so imagine our delight when the leading ladies joined us!
Each holding a glass of their beloved Bolly (Bollinger champagne), Joanna Lumley and Jennifer Saunders made a glamourous entrance. Introducing the film, the fabulous duo promised us a night filled with laughs and, we're happy to tell you, they didn't disappoint!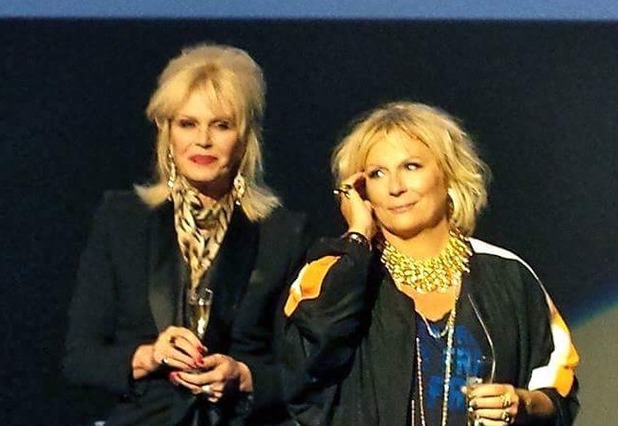 Proving our old friends haven't changed one bit, the film kicks off with PR guru Eddie Monsoon (Saunders) and longtime sidekick Patsy Stone (Lumley) causing havoc at a fashion show.
Having arrived late, the duo stumble across the catwalk, disrupting the entire show, and squash themselves into an already-filled front row. It's the type of outrageous, unapologetic stunt fans of the show will immediately recognise as being a classic Eddie and Patsy move.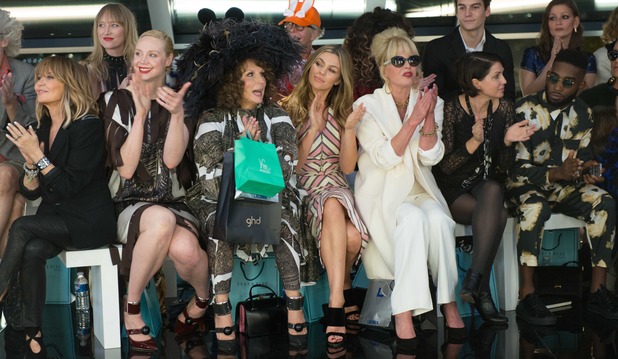 From staying up all night to checking out David Gandy on Tinder (we'd definitely swipe right!), the ladies are growing old disgracefully - much to the disappointment of Eddie's long-suffering daughter, sensible Saffy (Julia Sawalha), who is desperately trying to keep her teenage daughter away from their shenanigans.
However, while Eddie and Patsy are still very much the same, their bank accounts are not. After years of high-living, the fashion-worshippers are broke and can't even afford to restock the champagne fridge. "Where's the Bolly, Eddie?" cries Patsy, as she makes the devastating discovery that they're out of bubbles.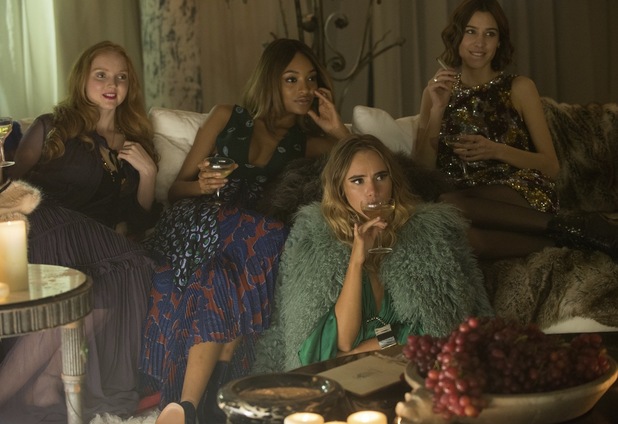 Fortunately, Eddie has a plan - she's going to sign Kate Moss, who is looking for a new PR, as her client. Once Kate joins her, the other 'fashion luvvies' will follow.
A brilliant idea, but it all goes terribly wrong when Eddie accidentally knocks the supermodel into the River Thames during a raucous night out - talk about fashion roadkill!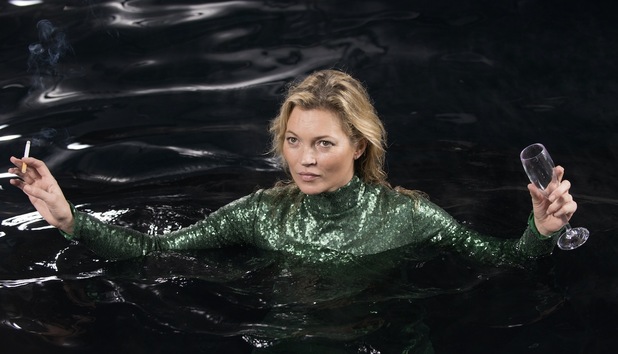 Blacklisted from society and hunted by the paparazzi, Eddie and Patsy run away to Cannes with a get-rich-quick plan. Cue laugh-out-loud fun as the fabulous duo embark on their biggest adventure yet - with shotgun weddings, luxurious yachts and police chases all playing a part in the madness.
Will everything turn out alright in the end, or have Eddie and Patsy finally met a situation they can't talk their way out of?! You'll have to wait and see! Buckle up, you're in for one hell of a ride.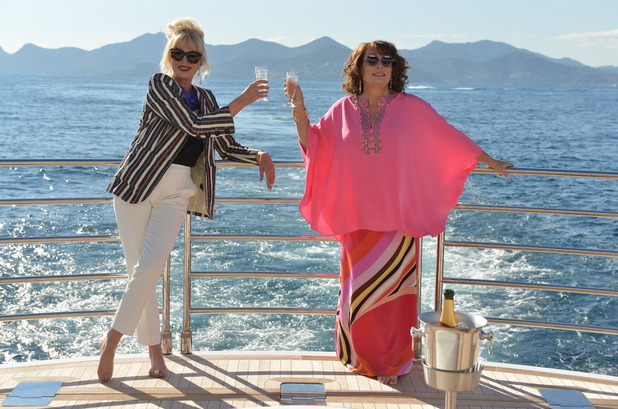 Packed full of celeb cameos - everyone from Emma Bunton to Graham Norton makes an appearance - and hilarious one-liners, not to mention a truly ridiculous storyline, this film is perfect viewing for a girls' night out. You'll absolutely love it!
Also, be sure to check out the official soundtrack. With songs from Kylie Minogue, La Roux, Jason Derulo and more, it's a ready-made summer playlist.
Absolutely Fabulous: The Movie is in cinemas now