Corrie, Emmerdale, Hollyoaks: we take a look at tonight's top soap stories…
Coronation Street, ITV, 7.30pm & 8.30pm
An in pain Tracy cancels her appointment with the specialist when she finds out Amy's got a violin recital that she didn't tell her about. Amy doesn't want her mum there though, and when she sees Tracy, she loses concentration and runs off the stage, humiliated.
As Ken berates Tracy, Trace lashes out and heads off alone. With the dog, Eccles, she tells her she's her only friend as they walk, but suddenly Tracy collapses in the ginnel.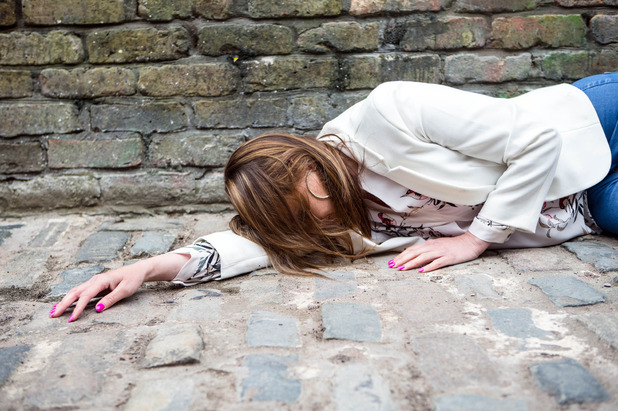 When Eccles is found running round alone, Beth and Robert panic and go in search of Tracy. They find her unconscious and get her to hospital where it's confirmed she has a kidney infection. As Tracy begins to recover, she dares to hope for a future with Robert after he saved her life, but will she end up disappointed?
Emmerdale, ITV, 7pm & 8pm
After Gabby pressured Jacob to get them some alcohol, they get tipsy together and play a game of 'never have I ever' in which they pretend to each other they've had sex before.
Jacob tells Gabby he likes her and they kiss, but it's not long before it leads to more and Laurel catches them.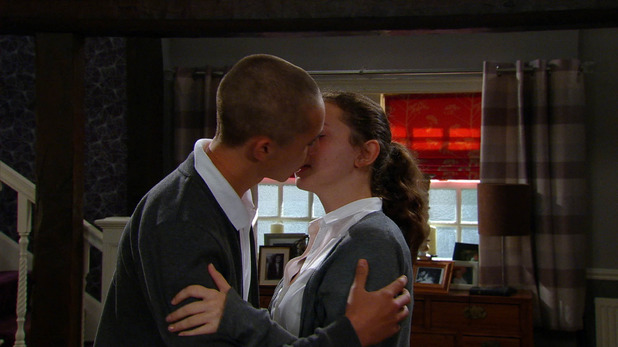 Horrified Laurel calls a family meeting with Ashley, David, Leyla and Bernice, but all that results in is the parents bickering over whether Gabby or Jacob is to blame.
Ashley insists they need to lay down some ground rules, and Laurel announces the kids can't see each other any more, but when an upset Gabby rounds on Laurel, how will everyone react to her revelation?
Hollyoaks, C4, 6.30pm
Nancy continues to warm to Adam after finding out he can speak sign language, and she's so taken with him she invites him to a welcome home lunch for Maxine – much to Darren's annoyance.
Maxine arrives home, looking incredible after her holiday, but when Adam presents her with a bunch of flowers she's set to disappoint him when she reveals she's had a holiday romance and is engaged! But who's the lucky fella?
Fancy winning some GREAT prizes? Check out Reveal Competitions here!