EastEnders, Corrie Emmerdale, Hollyoaks: we take a look at tonight's top soap stories…
EastEnders, BBC1, 7.30pm
It's Carmel's 50th birthday, but she's feeling down in the dumps and when her family don't give her the celebration she deserves, Denise steps in to organise a surprise party at Beales.
With Carmel thrilled at the gesture, Denise soon finds herself outside with Masood, having a heart to heart about relationships. But he misreads the signals and moves in for a kiss!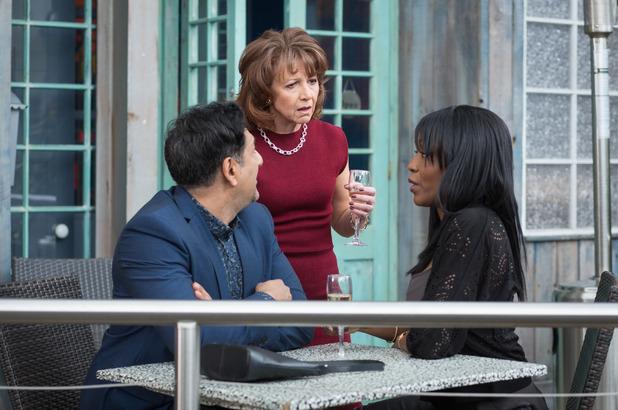 Carmel comes outside right at that moment and catches them. Denise is mortified, and an upset Carmel is horrified. Does her mate fancy her man?
Coronation Street, ITV, 9pm
Sarah is now convinced Callum is still alive and coming for her, so she heads out on a mission to make herself safe. She pays Phelan to change the locks at No 8., and it's clear she's not in her right mind.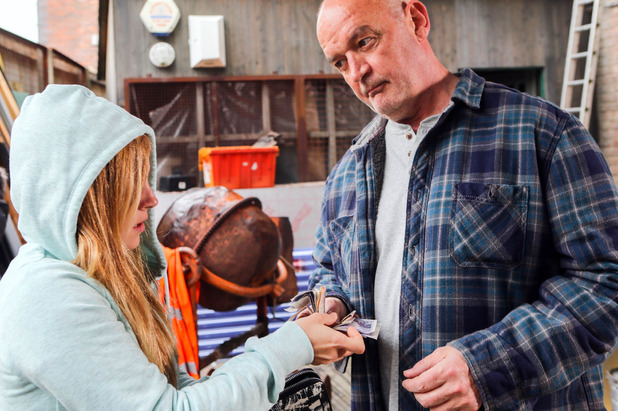 As David and Kylie explain to Gail that Sarah's having a breakdown, and reveal her ordeal at the hands of Lee, Gail calls everyone together to discuss how to handle Sarah's crisis.
Todd tries to reason with Sarah, but she's too agitated and barricades herself in the house. Bethany persuades her mum to let her in, but as the whole family pile in behind her, Sarah is terrified. David finally realises what he has to do and calls an ambulance. Will Sarah finally get the help she needs?
Emmerdale, ITV, 7pm & 8pm
Belle is pleased the police have visited Cain, but he's not happy with her and together with Charity, they confront the young Dingle.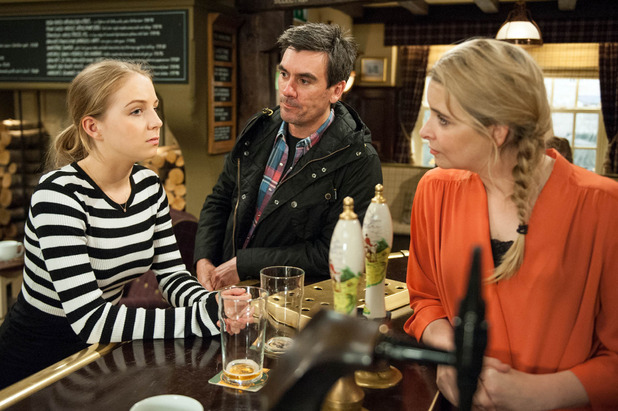 Charity pleads with her to change her story, but she refuses. Can Charity figure out a way to get Belle to retract her statement and save Cain from prison?
Hollyoaks, C4, 6.30pm
Marnie is fed up of Diane's blackmail over catching her with Freddie and urges Fred to sort the situation.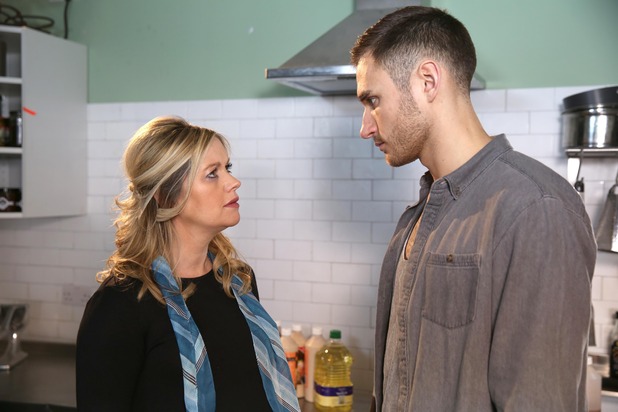 Freddie corners Diane in Nightingales' kitchen, but Di is cleverer than that and all Fred's interference does is encourage her to step up her game against Marnie. Will Marnie come up with another plan?