Corrie, Emmerdale: we take a look at tonight's top soap stories…
Coronation Street, ITV, 7.30pm
An on edge Sarah bumps into Lee in the corner shop and tells him she's desperate to see Billy. Lee sees his chance to get more cash from his brother so lures Sarah back to his place claiming Billy will meet her there.
Whilst Sarah waits anxiously for the vicar to arrive, Lee swipes her phone and calls Billy asking him to come, saying he has Sarah and wants £1k for her release.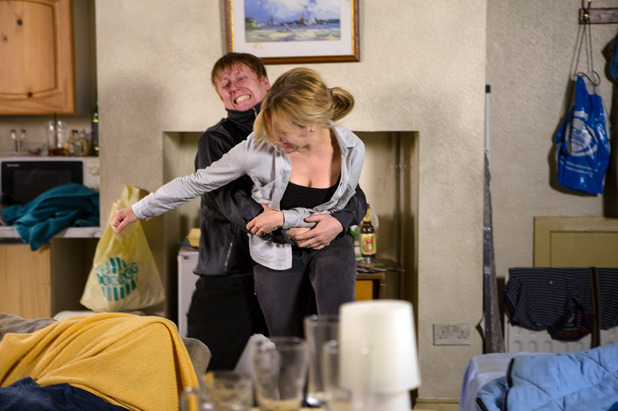 Sarah's getting jittery though and Lee soon realises something's seriously up with her. He accidentally fuels her fears about Callum still being alive and she loses it. She tries to make a run for it, but Lee grabs her and they wrestle to the floor.
With memories of Callum flooding back to her, Sarah breaks down completely. As David arrives to rescue his sister, he smashes through the door, but what state will he find her in?
Emmerdale, ITV, 7pm
A stunned Belle flees the scene of the damage at Bailey's house, leaving him desperately trying to convince Angie not to call the police.
Belle goes straight to Lachlan and rages at him for interfering and then leaving her to face the consequences alone. She's stunned when he blurts out that he loves her.
Returning home later, Belle comes clean to Lisa that the stalker story was a cover for her affair with Bailey – just as the police arrive and arrest Belle. Will Bailey swoop in to save his lover?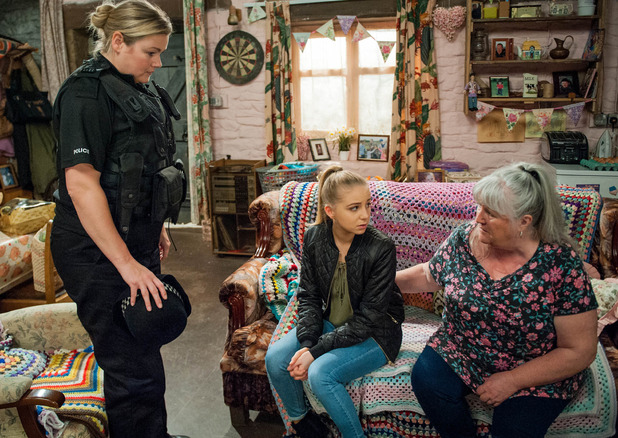 Fancy winning some GREAT prizes? Check out Reveal Competitions here!