Corrie, Emmerdale, Hollyoaks: we take a look at tonight's top soap stories…
Coronation Street, ITV, 7.30pm & 8.30pm
Jason is getting more and more agitated with the police turning their attentions to Tony rather than investigating David. He marches into the salon and accuses Kylie and Audrey of covering up for David when they know he murdered Callum.
David later finds Jason in the Rovers and tells him to stop harassing his family, but Jason retaliates and Kevin and Aiden step in to pull the boys apart.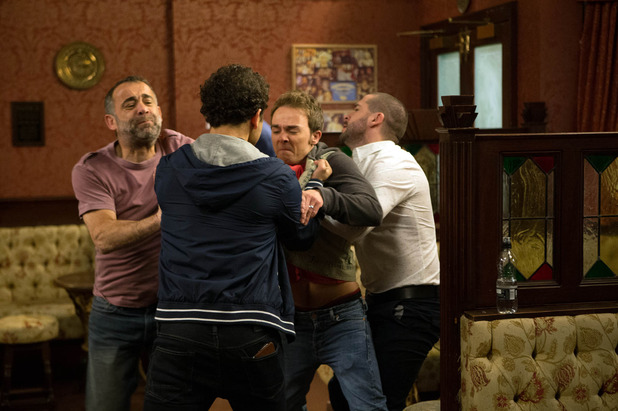 As the police continue to search the builders' yard, Jason confides in Phelan he's hidden Tony's tool bag because it might contain the murder weapon. When Jason's later out of the way, Phelan removes the bag and hides it under the Nazirs' floorboards. Has Phelan saved the day?
Emmerdale, ITV, 7pm
Holly offers to look after Kyle while Cain and Moira go to the gig, but her urge for a drug fix is overwhelming.
It's not long before she gives in and goes to retrieve the heroin wrap from the bin and then heads into the barn to take it. She leaves Kyle alone in the house while she goes, and when she returns, she finds the door locked.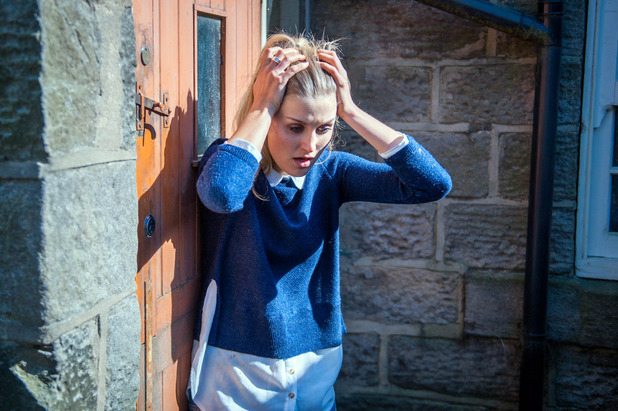 She has to break in and then lies to Moira and Cain she was putting the bins out, but Cain's not convinced and wants her to do a drug's test. Will they find out she was doing drugs?
Hollyoaks, C4, 6.30pm
Grace is distraught when she finds a tube of lipstick in Trevor's car and it isn't hers.
Sienna's horrified as she knows it's her lippy, but will she confess to Grace she was having an affair with her fella? And what will Grace discover when she collects Trev's phone from the police station?