Corrie, Emmerdale: we take a look at tonight's top soap stories…
Coronation Street, ITV, 7.30pm
Amy gets upset as Steve and Michelle continue to row, and she's heartbroken when she hears her dad telling Michelle they need to talk, but can't with Amy around.
She runs off and finds Eccles in the backyard of Tracy's. When Tracy sees her daughter upset, she's stunned when Amy tells her she feels unwanted by everyone.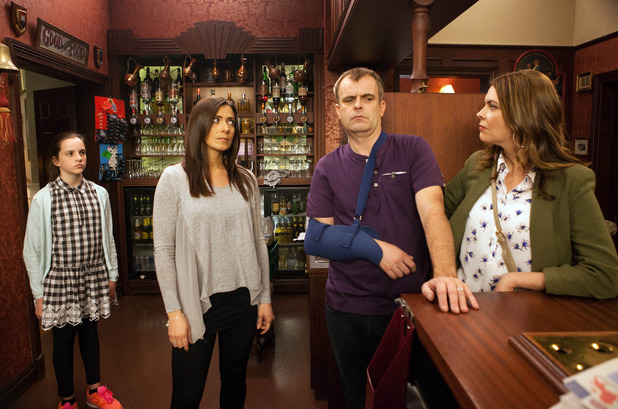 Tracy storms into the pub and has a go at Steve and Michelle, but Amy can't believe her mum doesn't realise she's at fault too and decides to run away. Michelle finds Amy at the bus stop and persuades her to come home, but can they put a stop to the fighting and make Amy feel loved?
Emmerdale, ITV, 7pm
Bernice is horrified when sees the digger keys at home and her memory comes flooding back about what she drunkenly did the previous night.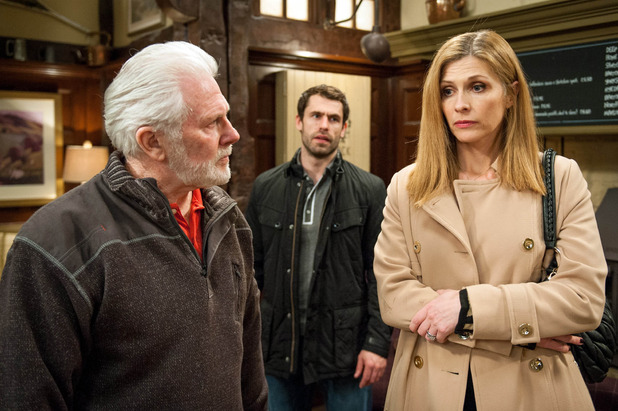 Rakesh is furious and blames Ronnie, but Ronnie immediately suspects Bernice. Just as it looks like Bernice is going to crack and confess, Andy takes the blame for her, professing it was an accident.
Bernice is grateful and ends up pouring her heart out about Lawrence being gay and having had a relationship with Ronnie. As she leans in for a kiss with Andy, how will he respond?