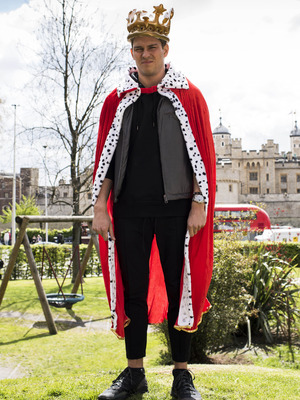 Educating Joey Essex: Reem Queen At 90 is another outing for the ex-TOWIE fave as he sets out to wish the Queen a happy 90th birthday.
He might be Essex royalty, but this time he's dealing with real royalty as he tries to learn what royal duties really involve – is he cut out for it?
He meets former royal correspondent Jennie Bond at Buckingham Palace for a beginners guide to the monarchy.
He'll discover how he should behave, meet the Queen's corgis, take elocution lessons and attend a posh party thrown by Tatler magazine. How will he get on in this whole new world?
Educating Joey Essex: Reem Queen At 90, ITV2, 8pm