Karl is Jesse! That's the surprise revelation we found out in the series finale of Sky 1 drama The Five.
In the space of five weeks we've been given every twist and turn possible as the search for Jesse Wells, who was kidnapped 20 years ago, was back on after his DNA was found at a murder scene.


Well, the final two episodes saw the unveiling of Jesse, and it turned out to be none other than Karl Hatchett. Yes, as in Karl who works in police forensics, day in, day out with Danny.
The beginning of the series followed a group of friends - Mark, Pru, Danny and Slade - who were haunted by the disappearance of Mark's younger brother Jesse while he was in their care.
But 20 years on, after Jesse's DNA was found at a murder scene, the search was on to find him, with Danny, who was following in his father's footsteps as a detective, leading the case.
Little did Danny know after all this time that Karl was the boy
everyone
had been searching for, and at one point, even believed was dead.


So, how did Jesse actually disappear 20 years ago?
1) Jesse's real dad is actually Frank Lipton, not Alan Wells, as believed. It turns out Mark's mum Julie had a one-night stand with Frank but it was kept a secret.
2) When Jesse was made to find his own way back from the woods, he bumped into paedophile Jakob Marosi, who was going to kidnap him, but Frank came to the rescue just in time.
3) Instead of returning Jesse home to Julie - after losing two daughters in a tragic car accident and knowing his son was being brought up by another man - Frank decided to keep Jesse and they later secretly moved out to a remote house. All this time, the search was on for Jesse, with Julie and Alan (who had lived on the same street as Frank) devastated at the disappearance of their son.
4) When moving to the remote house, Frank changed his name to Ronald Hatchett. He also gave Jesse the choice to change his name, and Jesse chose the name Karl.
5) 20 years on and Ronald is now in hospital with only weeks to live.

We also exclusively speak to
O-T Fagbenle
, who plays Danny, about his reaction to the final episodes...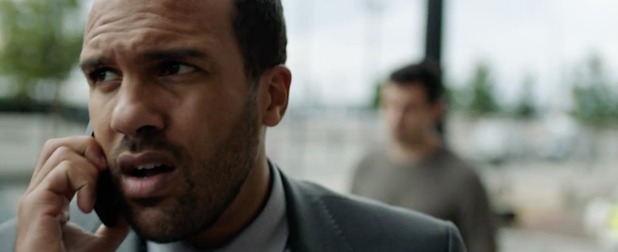 Did you ever think it was someone inside the police force? When you actually found out it was Karl were you shocked?
"I must have been deep in character because I started my own little investigation! I found out through production that extra scripts were being sent to one of the others characters. So I followed that lead and come episode six and seven, I started to think there was a mole in the force but I didn't know who. I was doing things like finding out where the drivers were taking certain actors and looking at what they were doing and where they were filming and I started to figure it out. By the time we got to the end I had a pretty good idea of who it might be!"
The moment in the woods where Jesse and Mark are reunited for the first time in 20 years, what emotions are running through Danny's mind as he watches the brothers come face-to-face again?
"In one sense if you are walking around with this huge unresolved thing in your life and you get to resolve it, it is such a wonderful relief because you are no longer carrying this burden. Danny was also aware of the pain that his best friend had been going through, and again, it was such a joyful moment to see the unification between Mark and Jesse. Finally though it is concerning, Danny doesn't have all the answers; he doesn't know exactly how it is going to turn out and who Jesse really is. How much does Jesse know? What are his intentions? What are his feelings towards the rest of us? There is a slight sense of trepidation as well but I think fundamentally watching it and seeing how touching that reunion was gave a sense of joy and peace."
It was a nice scene at the end with all five of them together again - were you pleased with the ending?
"Yes, there was so much love between us as actors and people and also production itself that it was a completion of lots of things - of our time together over the seven months filming and living together. It was a wonderful day and it was a beautifully sunny day!"
Harlan has previously said that there probably won't be a second series with the same characters, but would you like to film a second series? Is there scope for that?
"Harlan has created such great characters and I think, from the feedback, people would like to see more of them. I would certainly be excited to hear more of what happens to these people and their stories, but equally if Harlan isn't writing this, he is writing something else great, so it's a win win!"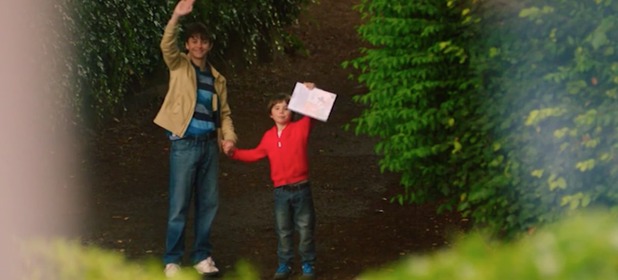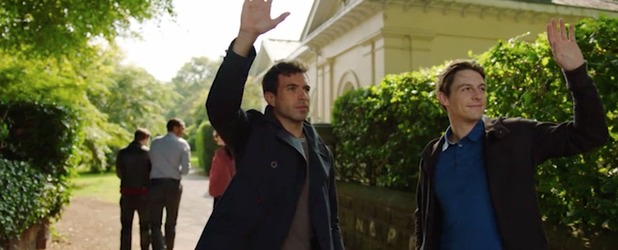 Follow us on Twitter @RevealMag for all your celeb, fashion and beauty news!