The series finale of The Five is just around the corner and it seems like everyone has a theory about Jesse's disappearance.
Crucial to the search of Jesse is detective Danny Kenwood, played by
O-T Fagbenle
, who over the past four weeks has been leading the investigation into Jesse's reappearance, 20 years after it was believed he was kidnapped and murdered.
We grab a chat with
The Interceptor
star O-T about playing Danny, show creator Harlan Coben's genius work, and why the ending is so "moving". Plus, we also give you an exclusive clip from the finale!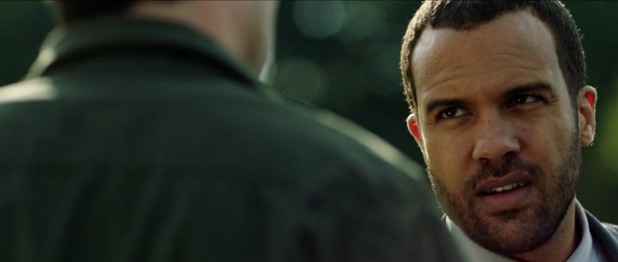 Hi O-T, everyone's gripped by The Five - are you surprised by the reaction to the series?
"You never know how a television show is going to be received but I think that having the combination of Harlan Coben's nail biting technique and Mark Tonderai's vision of how it would look, plus we have some pretty great actors and gave it a great shot of creating something special. I think we did!"
What do you love about playing Danny?
"I like Danny's sense of humour and whenever I got a script it cracked me up because Danny Brocklehurst, who wrote the script, just has this great ear for dialogue. He found this wonderful tone for Danny which made him a slightly sarcastic guy but that sarcasm for him is a way of coping with his father and dealing with the trauma of what happened when he was a kid."
We see a lot of touching moments between Danny and his dad Ray. Did you enjoy playing a part where there were so many layers to your character?
"Yes, once again that combination of Harlan and Danny really helped create something multi-dimensional. I think that sometimes police characters can be a little one directional and not very fleshed out, but they managed to create this complex character. I think we all have complex relationships with our parents, and for Danny, who was badly looked after by his father, he is now having to look after him as he is poorly. I think it is such a fascinating dynamic and it is one that lots of people actually experience in their own life."
As a viewer, who's your favourite character and why?
"My favourite character is Ally. I really love Ally, my partner in this. I love Hannah Arterton and her performance so much."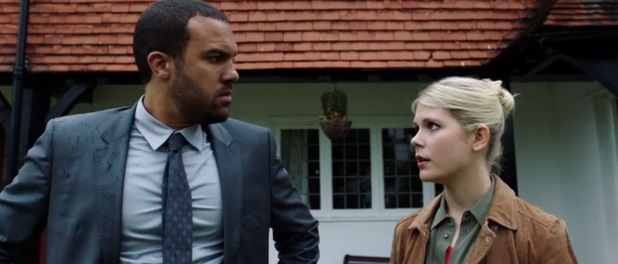 Did at any point during filming did you think Danny had a part to play in Jesse's disappearance?
"No, to be honest. Maybe I just had faith in Danny. He did have a part to play in Jesse's disappearance in that there is another version of that teenage Danny, in when they tell Jesse to go home, Danny actually takes him home, but he didn't do that and ultimately do you leave a seven-year-old to go home by himself? He is culpable for that and he does carry that weight of guilt and a feeling of needing redemption from that. But beyond that, I didn't think he did, no."
Slade's shady past has been put on the back-burner for now, but how do you think Danny would react if he found out about Slade being a murderer?
"Ultimately, I don't think Danny believes in modern justice. He has invested his life in the police force so I don't think he would be supportive of it at all."
Tom Cullen recently told us that viewers will be "incredibly satisfied" with the ending, but will we still be wanting answers by the end of it?
"No, this is the greatest thing with Harlan – there's always an ending. He does this in his books as well. It is so easy to set up all these questions and then leave a whole load of loose ends and leave the audience to figure it out but Harlan is so fantastic at giving us that satisfying tick as all the loose ends come into place. He is just so good at giving that satisfying close off to everything. I love the ending and it is very moving."
Exclusive clip:
Mark and Pru have a "moment", but Mark is called away as Danny rings him about new information relating to Jesse. Are they finally close to cracking the case? And what exactly is going on between Mark and Pru?
The Five's final two episodes will air on Friday 13 May from 9pm on Sky 1
Follow us on Twitter @RevealMag for all your celeb, fashion and beauty news!