The new series of #RichKids of Beverly Hills returns to E! and blogger Morgan Stewart is busy planning her wedding to real estate mogul Brendan Fitzpatrick.
The cameras will capture all of the glitz and glam as they prepare to tie the knot, but the new series has its fair share of drama too.
We speak to Morgan about what we can expect in series four...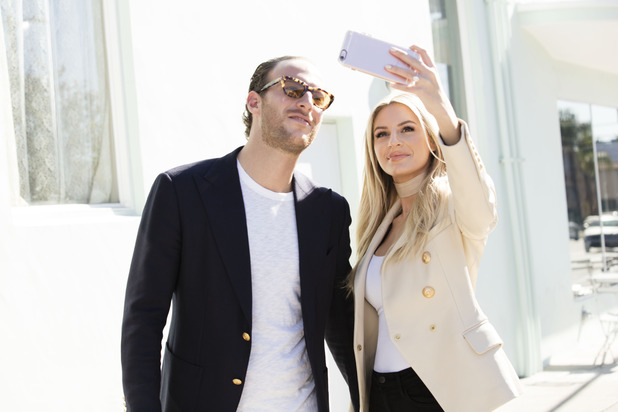 What can we expect from the new series?
"This season is totally different. It's a serious season and there's a lot more drama. A lot of things happened and relationships are very much put to the test. You obviously see wedding planning and see Brendan and I go through that together, which is not something that was easy for us. It's a great season. I'm really excited for everyone to see it and to get the reaction."
Will your actual wedding be filmed on the show?
"Yes, parts of it will be filmed."
In the first episode of the new series, we see Brendan say that you're being "too controlling" over the wedding plans, what did you make of that?
"Brendan was right, I was really annoying. Brendan is very patient but there were times when he just had to tell me to shut up and we were back in business after that. But planning the wedding was the worst thing and so stressful."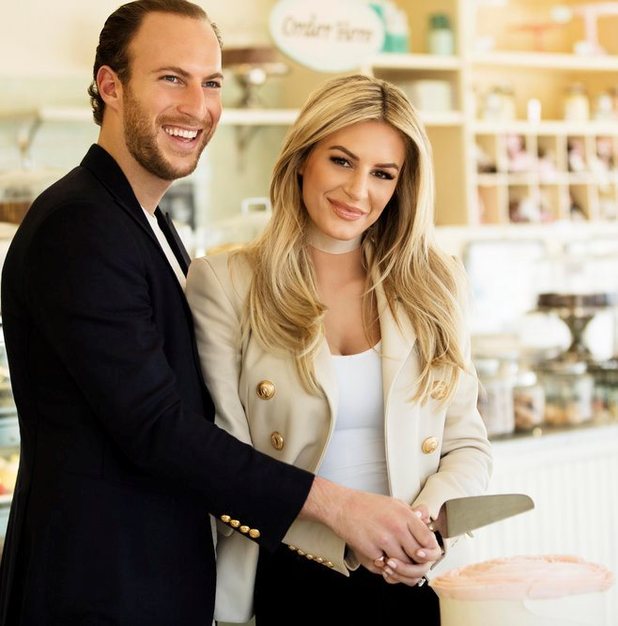 Tell us about theme for your wedding?
"Brendan and I are very modern and classic with a twist. We really wanted to keep it very clean and just a true representation of us. I wanted everything white, I'm not somebody big on colour."
How many bridesmaids do you have?
"I've got six. They're all some of my oldest friends and obviously Dorothy is one of them. I'm really excited."
Dorothy told us that your friendship becomes a little strained this series...
"It was a rough season for Dorothy and I. We really grew as friends and had to learn about one another. We were definitely pushed to our limits. It was a good thing for us though because it really allowed us to enter a new space of friendship to say that we are there for each other no matter what and with no bullsh*t attached to it. I'm grateful for the drama because I think it's left us in a better place. It's a growing process but at the end of the day we're all family."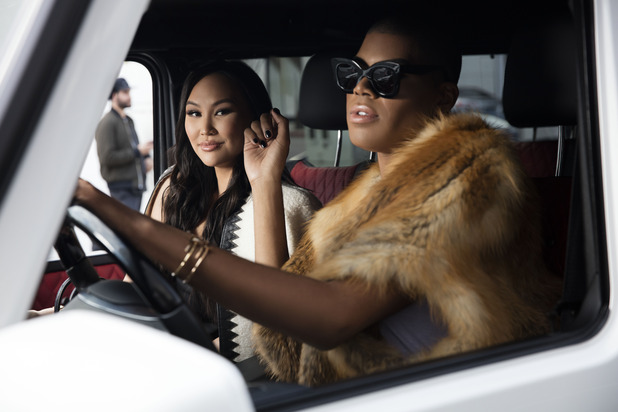 What do you think about EJ's recent weight loss?
"I think he's amazing, I think he looks great. We're all really proud of him and really excited. He's really come into his own and good for him. It's a complete shift."
Do you still enjoy filming the show?
"We enjoy it but it's definitely stressful and it's not easy to have a camera there all the time. It's something that we signed up for and I think the second we look at each other and say 'we're not having fun anymore, we've got to stop', then we will. We haven't hit that point yet."
Do you like watching yourself back on TV?
"I'm really excited and nervous to watch the new series back but I hate watching myself on TV. I despise it! Oh gosh, it's terrible. Watching yourself back when you don't look your best is just not easy. I'm just not in full hair and make-up all the time. I cannot stand it!"
#RichKids of Beverly Hills, available first on hayu from Monday 2nd May – the brand new all-reality subscription service. The new season airs on E! from Thursday 5th May at 9pm
Try Reveal's digital edition on iPhone & iPad. Subscribe now & never miss an issue!