EastEnders, Corrie, Emmerdale, Hollyoaks: we take a look at tonight's top soap stories…
EastEnders, BBC1, 8pm
Kyle is getting more and more stressed about Soph's presence and his own future, leading him to take his anger out on builder Andy. Kyle doesn't like Andy's flirting with Stacey and general attitude towards women so confronts him, warning him to stay away from his sister.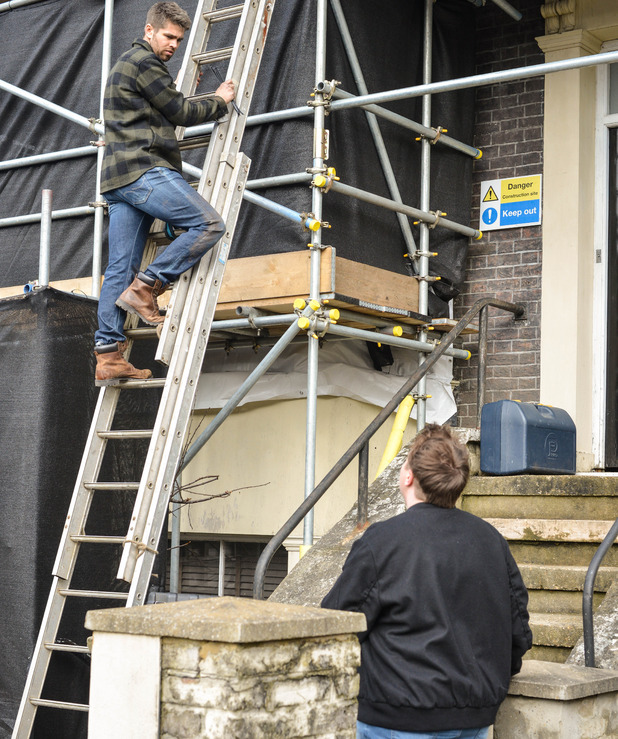 Stacey spots the commotion and insisting he has the wrong end of the stick and his behaviour was unacceptable, orders Kyle to apologise to Andy. Later at The Vic Kyle does say sorry and the pair make amends, but when Andy and Jack make a joke, sensitive Kyle thinks they know about his past and storms off. Has he just outed himself?
Coronation Street, ITV, 7.30pm & 8.30pm
Jason can't keep control of his temper as he starts to pack up Tony's belongings and when he has to choose a suit for Tony to be buried in, he can't contain his emotions any longer and heads out upset.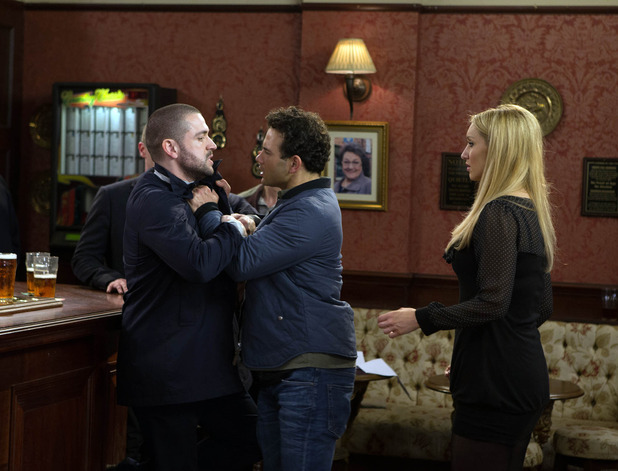 He goes to the Rovers where Eva and Aidan offer him some comfort, but grieving Jason turns on them both and gives Aidan a violent shove. As the pair lock horns, Phelan wades in and threatens Aidan, leading Johnny to come to Aidan's rescue and punch Phelan.
It's up to Billy to break things up as he separates the men and says he'll punch them both if they don't cool it. Jason insists he wants to be on his own and leaves the pub. Can anybody help him with his grief?
Emmerdale, ITV, 7pm
David is terrified about his operation and a worried Pollard has his work cut out trying to convince his son to go ahead with it.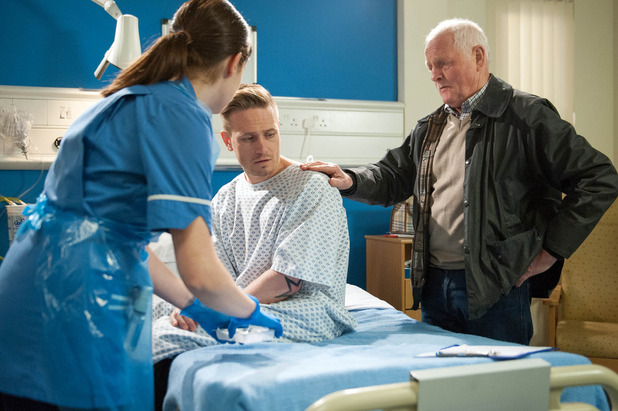 Eventually agreeing to go under the knife, David tries to be brave at the hospital, and Pollard tries to be supportive and hide his own nerves. Will David be okay? And will Jacob find out what's really going on when he arrives home unexpectedly?
Hollyoaks, C4, 6.30pm
Using the information they discovered on Joanne's laptop, Zack and Sonia prepare to find the real Lisa. They later follow Joanne to a meeting with Margaret, but will they manage to get her to reveal the truth?
When everyone arrives at the police station later on, they're all stunned when the real Lisa Loveday arrives. Will it be a happy family reunion though?