The Five is the newest thriller keeping us glued to our TV screens every Friday night.
The 10-part drama series, created by acclaimed author Harlan Coben, follows a group of friends - Mark, Pru, Danny and Slade - who are haunted by the disappearance of Mark's younger brother Jesse while he was in their care.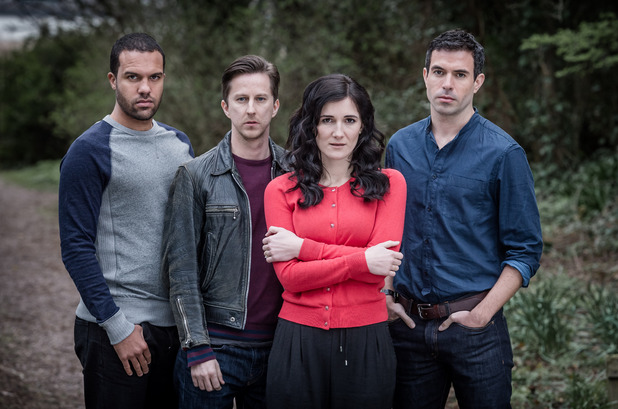 But 20 years on, Danny, who is now a detective, learns some shocking news: Jesse's DNA has been found at a murder scene. Could Jesse really still be alive? And if so, can they find him?
Tom Cullen
, Sarah Solemani, O-T Fagbenle and Lee Ingleby lead the cast in this original drama, which kicked off on Sky 1 this month.
With a double bill each week, the drama series is the ultimate edge-of-your-seat viewing. Directed by Mark Tonderai, and executive produced by Harlan, Danny Brocklehurst and Nicola Shindler, the roller-coaster ride of shocking twists and turns is something we haven't seen from a drama in a long time.
We speak to former
Downton Abbey
star Tom, who plays Jesse's older brother Mark in
The Five
, about the storyline so far...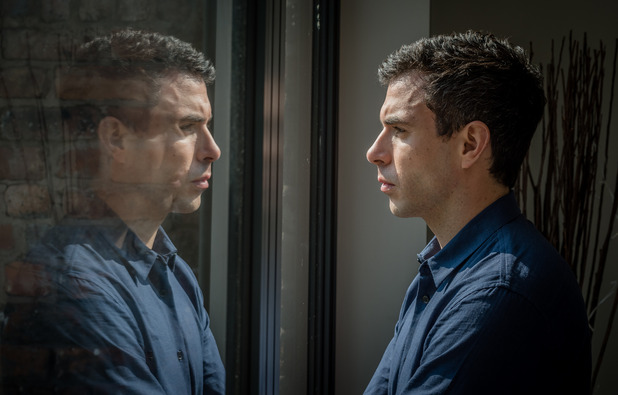 We've just watched Britnay (Rachel) get stabbed by one of Jay Newman's victims in quite a brutal scene. We've been left with a cliffhanger as to whether she survives, but are you shocked by the recent turn of events?
"I think at this point in the series, anything can happen. But when I first read it I was shocked, I couldn't believe it, it was the last thing I was expecting to happen."
There's currently a lot of mystery surrounding Slade. We're guessing there are a lot more secrets to be revealed...
"You'll have to keep on watching! I think everyone at some point in the series has question marks thrown over their heads. A lot of people have got a lot of things hidden for different reasons and that starts to unravel itself even further into the series. Everything starts to fall apart, it's addictive viewing."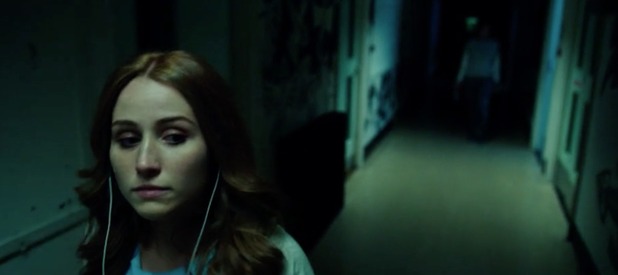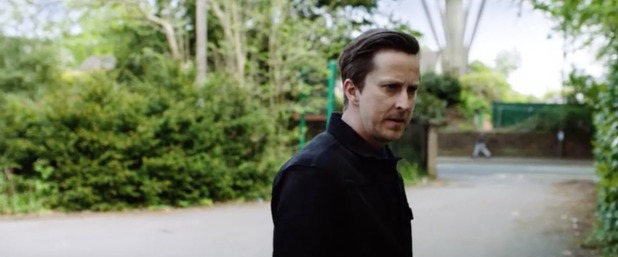 And there still seems to be unfinished business between Mark and Pru...
"They have a real connection and a mutual attraction but obviously there are big barriers in the way between the two of them. I think Mark definitely is in love with her."
How has Jesse's disappearance - and now his mysterious reappearance - affected Mark?
"In order to understand him, because obviously it's set 20 years later, the immediacy of the trauma is what we don't see and that's something we normally see with these types of dramas. It's normally an event and a 'whodunnit', whereas this is more of a 'what happened?'. It's much more about an unravelling of grief, guilt and how brittle the construct of our lives are that we build up history, and how different that is to reality, and also, how that can fall away. I imagine what that must have been like for Mark going to school in the days after his brother went missing. How he would be treated differently from that moment on. I thought about the anger and guilt of that situation; there must be a certain element of him that resents Jesse because it's changed his life and ruined his life. The four lead characters are all back in the same hometown and all friends. Who really does that? We tend to move away and follow our dreams. Mark runs the route that his brother went missing every morning to try to work out what happened."
The search is still on for Jesse but we're also occupied with several subplots, do they all somehow link to Jesse's disappearance?
"I think that's the way that Harlan writes is to keep you guessing. I think the story is as much about four friends discovering who they are and what kind of lives they lead, as much as it is about finding Jesse. They are all linked to Jessie in a certain way but not necessarily linked directly to him."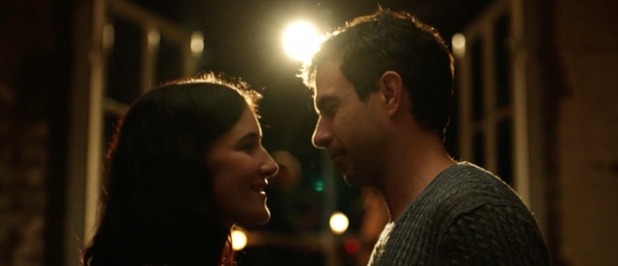 When you first read the script, did you guess what direction the story was going in?
"No, we filmed it in blocks, and so we only knew three episodes in advance. We were kept in the dark. I think each block was around a month and a bit and then the new script would come out. We were all theorising on set and trying to work out what was going on. It was a great way of working."
Twitter has been going crazy since The Five's first double bill. Did you expect the show to have the response it's had?
"To be honest, I had no idea how it was going to go, so it's been really pleasantly surprising as to how well it's been received."
Do you like watching yourself back on TV?
"It depends on what it is. I like to watch things back because I feel like as an actor I can learn from watching myself. I normally don't watch more than an episode of one thing, but this one I'll watch the whole thing. Also, we were such a tight knit group and there are so many strands to the story. I'm really excited to see what everyone else has done and all their work. Rather than watching myself, I'm more interested in what everyone else is doing."
What was it like working with Harlan?
"Harlan is great. He is so different to us Brits in how he operates. He's an absolute animal, a real beast. He'a a tour de force and an amazing energy to be around."
The Five - double bill on Fridays from 9pm on Sky 1
Check back on Reveal.co.uk next week for more on The Five
Try Reveal's digital edition on iPhone & iPad. Subscribe now & never miss an issue!