Natalie Portman and Joel Edgerton star in upcoming western Jane Got a Gun, and we've got an exclusive clip of the film ahead of its release.
Jane Got A Gun
, also starring Ewan McGregor, tells the story of a woman asking her ex-lover for help in order to save her outlaw husband from a gang out to kill him.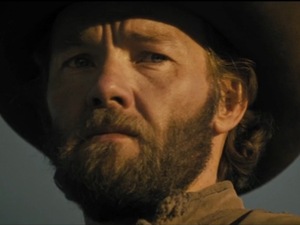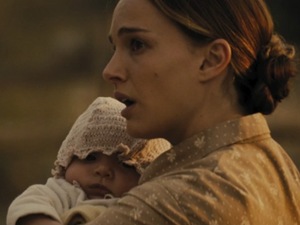 This clip shows a touching but distant moment between ex-lovers Jane Hammond (Portman) and Dan Frost (Edgerton) who see each other for the first time.
Dan reflects on his past with Jane, and says after seeing her hold another man's child, "I knew you weren't mine no more and that did something to me that the world never could."
Sounds like this could be a bit of a tearjerker too, right?!
In
Jane Got A Gun
, young mother Jane lives in a secluded ranch on the vast New Mexico prairie. But her family's life is soon threatened by a conniving gang of outlaws led by John Bishop (McGregor).
Jane is then forced to seek help from her former fiancé (Edgerton), who is now a gunslinger.
Hiding at her ranch with a limited stockpile of weapons and supplies, they await the epic showdown with the Bishops, meanwhile, a tense romantic triangle unfolds inside.
Jane Got A Gun is out on Friday 22 AprilTry Reveal's digital edition on iPhone & iPad. Subscribe now & never miss an issue!