EastEnders, Emmerdale, Hollyoaks: we take a look at tonight's top soap stories…
EastEnders, BBC1, 7.30pm
Nancy is disappointed to hear Tamwar isn't planning to join her travelling for a few weeks, but she's still determined to make a go of it herself and sets about making some money.
Mick and Linda are concerned about her travelling alone, but Nancy stands her ground. Meanwhile, Masood tells Tamwar he should go with Nancy and not worry about him.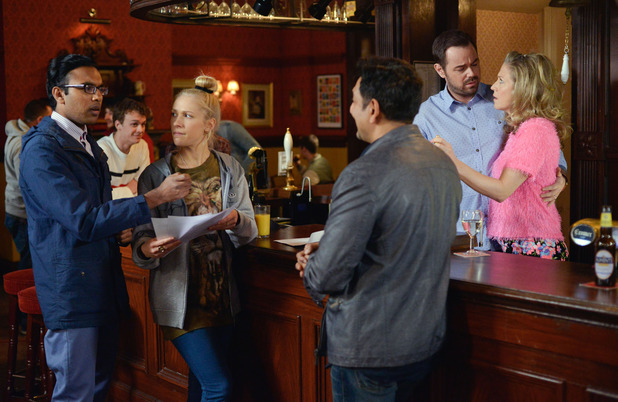 As Nancy and Tamwar celebrate their trip, Masood arrives with three round-the-world plane tickets – including one for himself. How will Nancy and Tamwar take the news of their new travelling companion?
Emmerdale, ITV, 7pm
Belle and Lisa are confused when Joanie reveals her engagement ring and knowing Belle still has the original, they are aware Joanie's lying to Zak. After Zak confronts Joanie, she ends up rowing with Belle and slaps her just as Zak walks in.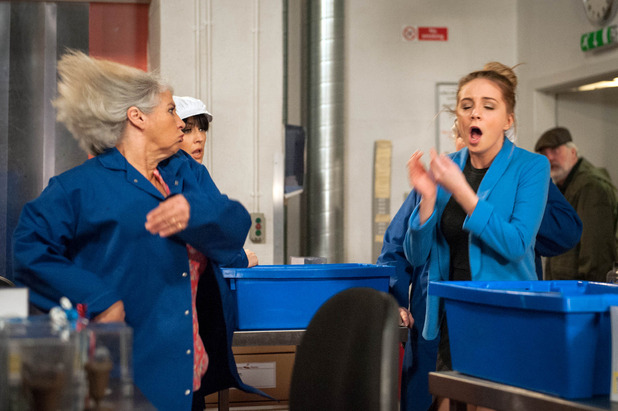 Upset and in need of comfort, Belle turns to Dr Bailey and they sneak into the factory after hours for a bit of fun. She lights candles in the office for her romantic liaison, but she has no idea Lisa's left her bag at work and is heading there to get it…
Belle panics when she hears her mum's voice, worried she'll be caught out, but things get even worse when a fire starts due to the candles. Will Belle's date end in tragedy?
Hollyoaks, C4, 6.30pm
Ste is trying to clean the Lovedays' flat for Leela's new company, but as he's babysitting Leah and Lucas at the same time it's all a bit chaotic.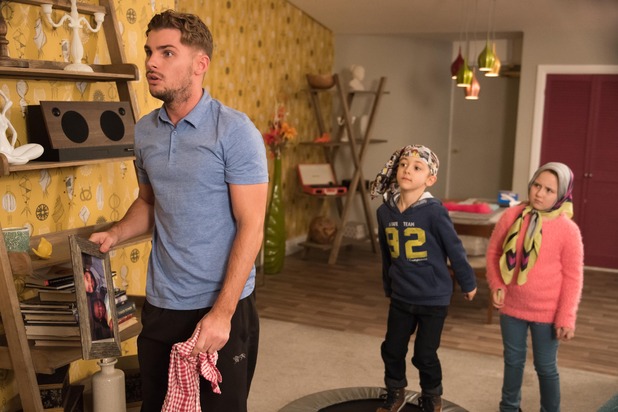 Simone heads home when she finds out Ste is cleaning her flat and not Leela and is horrified when she walks in to find crayon all over the wall and Leah and Lucas playing dress up with her clothes while Ste cooks them pasta. Will she take pity on the homeless family or will they be thrown out?