Pregnant Apprentice and CBB star Luisa Zissman is booked in to have her second baby at London's plush Portland Hospital and, if you watched the documentary, you'll know that she'll soon be "in the club".
What a load of old tosh.
Not Luisa having her child there, but some of the nonsense that was spouted by the parents on BBC2's
Five Star Babies: Inside Portland Hospital
.
Along with Luisa, I tuned in to the first part of the documentary series this week and, while feeling envious (mainly of the pure wealth involved), I also spent the hour chuckling in amusement...and even feeling a bit sad at times.
I mean, there was a Chinese 'IT girl' who flew halfway around the globe to "have her baby in England", because her idol Victoria Beckham had given birth there and she thought it would sound nice when telling her mates back at home. Of course, the nanny also came in tow, as did the woman's mother. And although the baby's father made it for the birth, he had to jet off back to Hong Kong for something more important...
There was also a woman who yelled in apparent agony and desperately asked the anaesthetist if he had finished administering her epidural, when all he had done so far was jab her with a bit of anaesthetic. LOL.
And how could you not chuckle at the moment staff handed over goodie bags to the new mums as they left. Actual goodie bags. Well, it certainly made my Bounty bag look a bit pants.
But among the laughter (probably snide #sorrynotsorry), I just couldn't get my head around the fact that some mothers ship their newborns off to a nursery, run by a lovely lady named Pat, within hours of giving birth.
My daughter Molly arrived into the world just after 8pm and, although shattered, I didn't sleep a wink that night. I just spent hours gazing at her as she lay sleeping in her little clear plastic cot. The euphoria I felt was insane.
Clearly not everyone feels that way, though.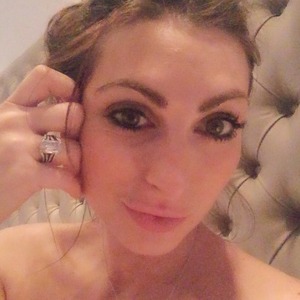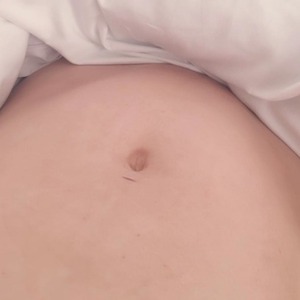 The Chinese lady, Lu Hui, also requested that her baby was cleaned up and put in a nappy before she would hold him for the first time. Even Luisa, who was this week quick to tell her fans where she would be giving birth, was taken aback by this.
"Odd requesting the baby be cleaned & nappy on before brought to mum? What about skin to skin?!! #PortlandBabies," she tweeted while watching the show.
Don't get me wrong, if I had the money I definitely would've checked myself into that bad boy to give birth. Who the hell wouldn't?! But the difference is, unlike some of the people on the show, I live in the real world.
While I would happily enjoy a post-labour glass of bubbly and get stuck into the fine dining menu, I am acutely aware that £10,000 ain't gonna take the pain away. Giving birth hurts.
And also, keeping my baby firmly by my side for the duration of my stay, I would check in for a couple of nights purely to be waited on, before returning home - I imagine a little more refreshed than after a bog standard NHS stay - to face the chaos and mayhem that motherhood brings.
I mean, most people would
need
the rest, as we don't all have 'maternity nurses' (who knew they even existed?!) waiting patiently at our front door.
As one of the consultants frankly put it, whether you're giving birth on the NHS or at The Portland, the level of care and expertise is exactly the same. The only difference is, the doctor won't have cancelled dinner plans and galavanted halfway across the country to be specifically by
your
side, at
your
request (and cash).
Meanwhile, last week I asked if
you would fly your child around by private helicopter after Tamara Ecclestone did exactly that
. Well, 79 per cent of you said you would, if you had the money, while 21 per cent felt it would be too flash. This week, I want to know if you watched
Inside Portland Hospital
!
Did you watch Five Star Babies: inside Portland Hospital? Answer in our poll!
YES - and loved it!
69.88%
NOPE - not my kinda show
9.64%
NO...but will definitely be watching on iPlayer!
20.48%