A private helicopter to Peppa Pig World. From London. To Peppa Pig World. In Hampshire.
And
the seat belts were gold and blingy.
I visited
Peppa Pig World at Paulton's Park with my daughter Molly
and my husband back in December and, sadly, it was not quite such a glamorous occasion for us.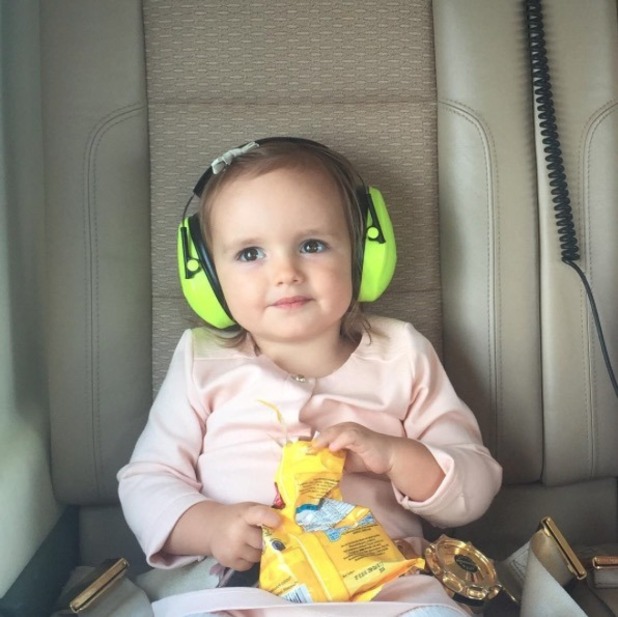 We drove ourselves in our VW Polo and our seat belts were black and boring. *Sigh*
Tamara Ecclestone
's daughter Sophia, however, has already experienced more than most will in a lifetime and her trip to Paulton's earlier this week was no exception.
Private
choppers and planes
, tropical beach and snowy ski holidays and a wardrobe full of clothes from Harrods are already part of the lifestyle she is used to. Did I mention the life-size Easter egg?
But although I get serious envy when scrolling through Tamara's Instagram (she just has fun every day. No work. Just fun), you can tell her daughter is the apple of her eye.
And if my father was a billion-squillionaire, I'm pretty certain I would be doing exactly the same.
Tamara has so much disposable income that she could easily hire an entire fleet of Norland Nannies, brown uniforms and all. Instead, she chooses to spend pretty much every waking moment with her little girl - and no one can knock her for that.
Feel free to invite us along next time though, yeah?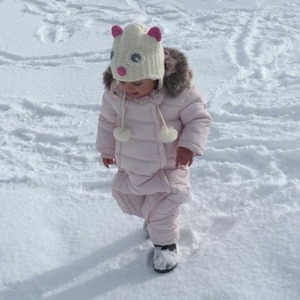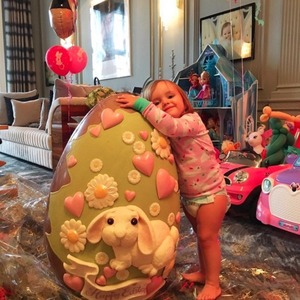 Meanwhile, with the start of spring comes the start of venturing out into the garden. Molly is not yet walking on her own but she can seriously rack up the miles with her push-along walker.
However, as I have found over the past week, there are definitely pros and cons to this.
A 45-minute jaunt around the grass the other day resulted in her being so exhausted that she slept for almost 13 hours-straight that night. Winning!
But not-so-winning is the many hours spent trying to wash grass and mud stains out of her trousers. Her lovely beige trousers, patterned with pretty pink hearts.
Yeah yeah, I know. Stupid decision made by a first-time mum never to be repeated.
While pondering over which stain remover to try next, I am now also contemplating removing the lovely slate shingle pathway that winds up towards our garden shed. Molly appears to think the little grubby stones are a new kind of snack. Grim.
Last week, I asked
how you reacted when your baby turned one
. Well, like me, 62 per cent found the milestone day emotional, while 23 per cent were just overjoyed. The remaining 15 per cent sobbed. Oh dear!
This week, I want to know if you would fly your child around in a private helicopter if money was no object.
Would you fly your child around in a private helicopter? Answer in our poll!
No - it's too flashy
24.14%