The larger-than-life family is back for more fun and games, but was the film worth the 14-year wait?
The 2002 blockbuster
My Big Fat Greek Wedding
is pure comedy gold, so you can imagine our excitement for its long-awaited sequel. With the entirety of the original main cast returning – and some new faces thrown in for good measure - we couldn't help but have high hopes…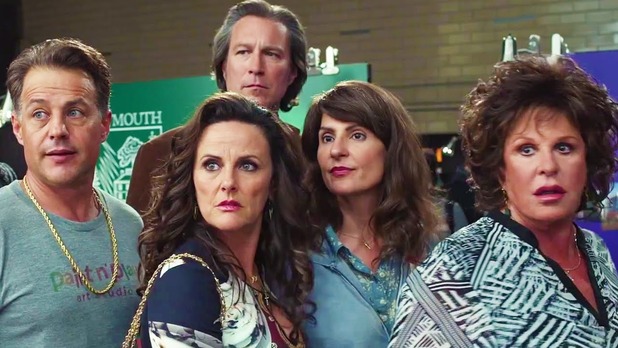 The film is packed with family drama, so much so that it's hard to keep up with what's going on. And the jokes, although familiar, are not quite as funny this time round. Even the "put some Windex on it" line doesn't quite have the same pull it once did.
Proving some things never change, leading lady Toula, portrayed by the film's screenplay writer Nia Vardalos, is still feeling suffocated by her overbearing family. She spends so much time assisting her parents with their daily chores and helping to run the family restaurant, that she barely sees her husband Ian (
Sex and the City's
John Corbett), who is left feeling somewhat neglected in their marriage.
However, Toula's main concern is their daughter Paris (Elena Kampouris), a feisty 17-year-old who has applied for one local college and another in New York City. Toula tries to convince Paris to stay close to the family, but this is the very thing the teen is desperate to get away from.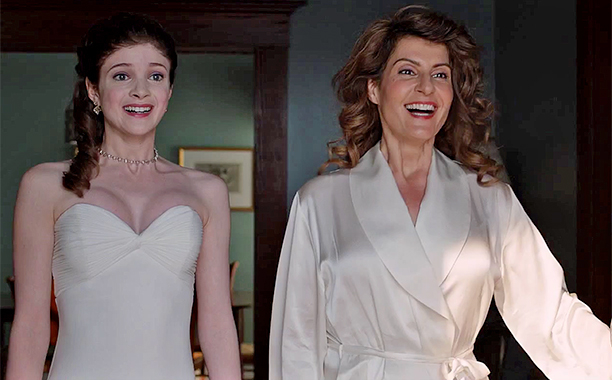 Family patriarch Gus (Michael Constantine) is still adamant that every word has a Greek origin, and his explanation of how Facebook is Greek proves to be quite entertaining. Convinced that granddaughter Paris is "getting old", he spends much of his time telling the teenager to keep her "eyeballs open for a nice Greek boy".
However, Gus soon finds out that it's his own romantic life he should be concerned about. When looking for evidence to prove that he's a direct descendant of Alexander the Great, he discovers that his marriage to 'wife' Maria (Lainie Kazan) was never made official and that - gasp! - they've been living in sin for all these years!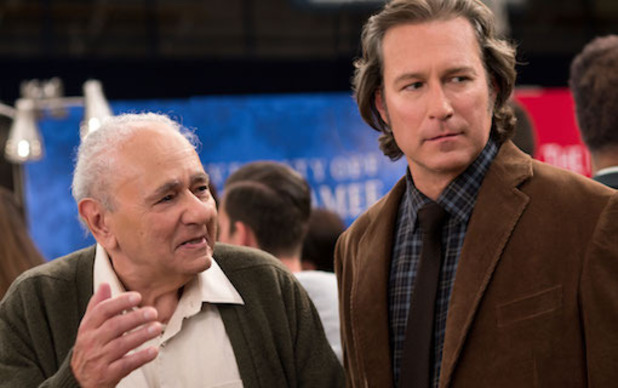 And there you have it, the big fat Greek wedding belongs to Toula's parents, Gus and Maria, as they plan to finally make their marriage official. But with tensions rising as the big day approaches, will they get the happy ending they've always dreamed of?
Lead organiser of the wedding and, without a doubt, the best part of the film, is Aunt Voula (Andrea Martin). While she fails to match the hilarity of her memorable one-liner from the first film - "He don't eat no meat? That's OK, I make lamb" - she is still the star of the show. But Voula isn't without her own drama, as her son Angelo (
NSYNC's
Joey Fatone) reveals a secret that'll change her family forever.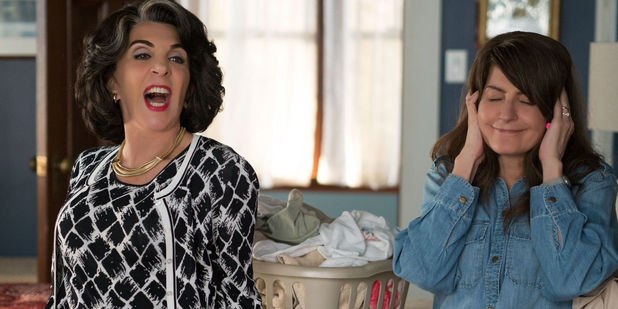 The question you're most likely asking is if
My Big Fat Greek Wedding 2
is as good as the first film? And the answer is no, it's not. Although the film does have its fair share of laugh-out-loud moments and is genuinely heartwarming at times, it's unlikely to live up to expectation for fans of the original.
Some of the sub-plots border on the ridiculous and there are some flat scenes that not even a spray of Windex could bring back to life. On the plus side, we'll always have the magic of the original to hold on to.

My Big Fat Greek Wedding 2 is in cinemas now
Try Reveal's digital edition on iPhone & iPad. Subscribe now & never miss an issue!