Mariah Carey shut down The O2 Arena in London with the only way she knows how - by showcasing her stellar collection of hits and *that* five octave vocal range.
One word: wow.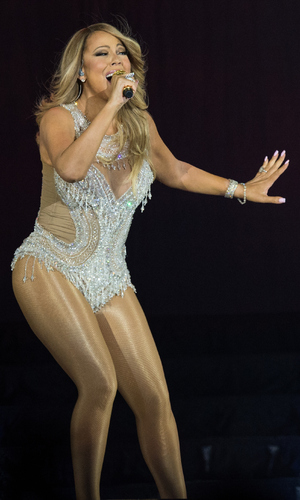 As a massive Mariah fan, I am slightly - okay
very
- biased, but there was so much anticipation building up to this day.
Having started her European tour earlier this month, Wednesday (23 March) saw Mariah bring her 'Sweet Sweet Fantasy Tour' to London.
She kicked off the concert in typical Mariah style, being carried on stage by a group of male dancers and singing to dance remixes of 'Fantasy' and 'Emotions'. Having already carried out three legs of her '#1 to Infinity' residency at Caesars Palace in Las Vegas, the opening sequence certainly felt like a Vegas show.
Mariah was, in all honesty, just getting the crowd warmed up.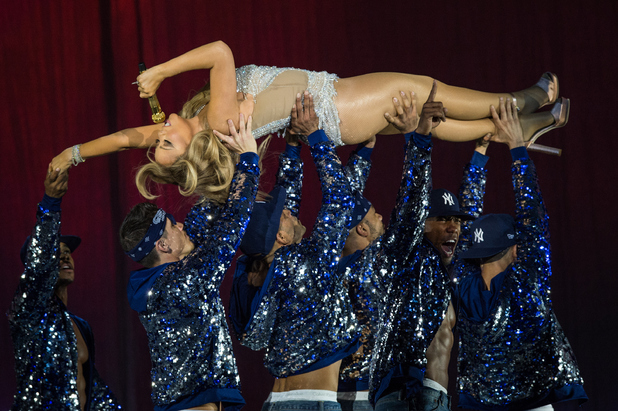 We got the slow songs and the uptempo tracks with the likes of 'My All', 'Always Be My Baby', 'Touch My Body', 'It's Like That', 'Heartbreaker' and 'We Belong Together'.
Then there were those classics: her rendition of 'Against All Odds' (the one she did with Westlife), 'One Sweet Day' (her duet with Boyz II Men), her cover of The Jackson 5's 'I'll Be There' with Trey Lorenz, and a beautiful, touching tribute to the late Whitney Houston with their duet of 'When You Believe'.
Mariah pulled out all the stops for a spectacular show and every time she hit a high note, she received rapturous applause.
After all, that's what we wanted to hear - those impossible-to-reach high notes - which was also a nod to all of those critics.
It's easy to get lost in the moment at any concert and become totally engaged with a song, but you have to admire Mariah and her endless talent after 25 years in the industry.
Mariah amused the crowd as she did her best English accent, and she also told her fans - or rather Lambs - how much she valued and appreciated them.
"I'm really happy to be here, it's been so long," she said. "It's a lot of dedicated fans and my fans are the best fans bar none. The Lambs are the best. I have the best fans in the world. Thank you, I love you more."
We all know that Mariah and the word 'diva' are almost
always
mentioned in the same sentence, and the singer jokingly referenced it on stage, saying: "It's not easy, I can be a little difficult at times, as they say."
Mariah had five costume changes from bodysuits to floor-length dresses and they all had one thing in common - sparkly, glittery and sequinned to the max.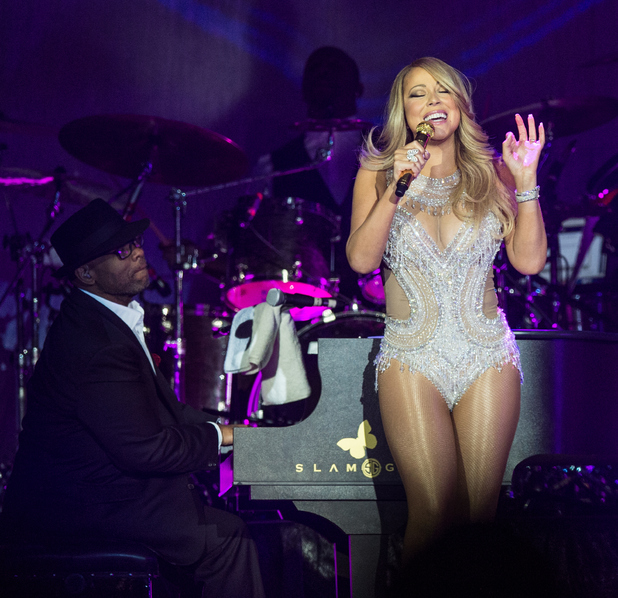 The stage design was simple but the projections were a great addition to her performance. It usually consisted of music videos to accompany her songs, and she also projected an image of her children Monroe and Moroccan too.
Missing from Mariah's set was a lot of her recent material, but fans of the superstar appreciated her dedication to reliving some of her most popular hits.
Personally, I was hoping Mariah would perform 'Vision of Love', which served as her debut single in 1990. But when someone like Mariah has a back catalogue of hits spanning 14 studio albums and 18 number one singles, it's impossible to include everything.
For anyone who didn't really know what to expect at Mariah's concert, they certainly did by the time she finished. It was polished and delivered in a way that only someone of pop royalty status like Mariah knows how.
Mariah's still got it. But she always had it, didn't she?

Try Reveal's digital edition on iPhone & iPad. Subscribe now & never miss an issue!