Corrie, Emmerdale, Hollyoaks: we take a look at tonight's top soap stories…
Coronation Street, ITV, 7.30pm
A tired and worried Sarah is struggling following the birth of her son, and when Marion turns up at the hospital, having been tipped off by Gemma, it upsets Sarah even more.
Enraged, Sarah demands Marion stay away from her and the baby and throws her out. Bethany starts to worry Callum might show up now that Marion's in the know, but Sarah shuts her down, insisting that won't happen.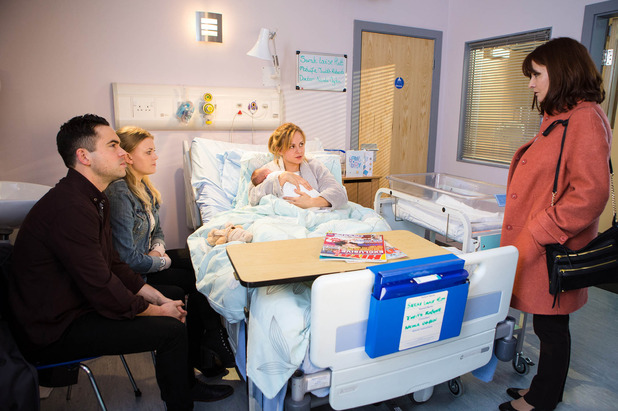 When David and Kylie find out about Sarah's extreme reaction to Marion, can find a way to get through to Sarah about her behaviour and help her relax?
Emmerdale, ITV, 7pm
Paddy is concerned about Rhona meeting up with Pierce, but she assures him it will be okay. However when Rhona and Pierce meet and he hands her Tess's affair phone, she's shaken.
As she reads the text messages Paddy sent to his mistress, Rhona struggles with her emotions and blurts out the truth about Tess and Paddy's affair.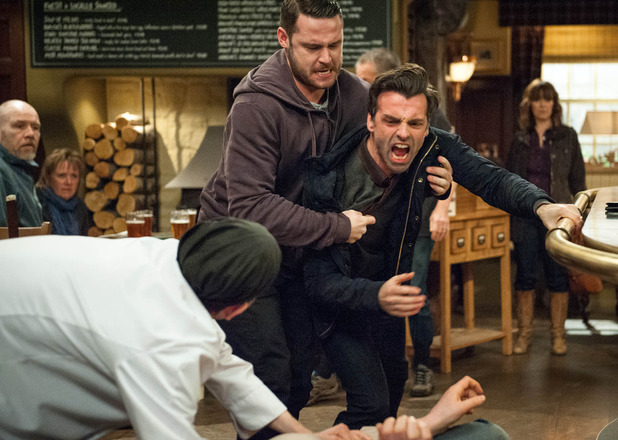 A fuming Pierce can't believe it and storms over to the pub where Paddy's having a laugh with Marlon, and punches Paddy. As Paddy falls to the floor, Pierce is pulled back and Rhona's devastated when the truth about Paddy's affair is revealed to the whole pub.
Hollyoaks, C4, 6.30pm
After blowing all their chances, Ste and Harry have slept rough in The Folly. A passing Grace comes to their aid when she offers them £50 to help find Curtis's favourite toy that he's lost, but the boys don't have much luck.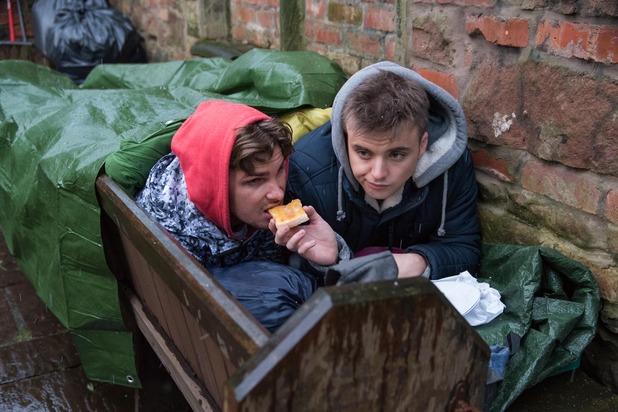 Later, Ste tries to get in with the Roscoes when he cooks them a family meal to celebrate Jason passing his firearms test – but he actually didn't turn up for the exam.
Joe and Freddie are impressed with Ste and Harry's efforts, but when Ste asks if they can stay over, they're left out in the cold once again when Freddie says no. Will anyone come to their aid?