Jessica Workman narrowly missed out on winning Britain's Next Top Model coming runner-up alongside Angel Cole.
After 10 weeks worth of challenges and photo shoots,
the judges crowned Chloe Keenan as the winner
after the girls' final catwalk in Jamaica.
Soon after the final, we grabbed a chat with Jessica to talk through her journey on the show. Here's what she had to say...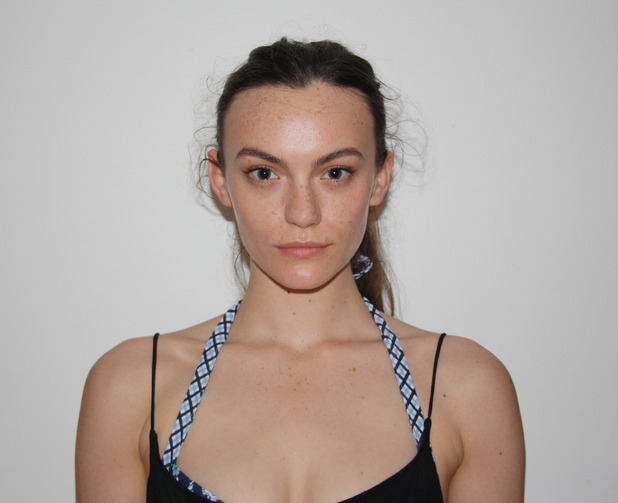 How does it feel to be runner-up?
When I entered the house I had the goal of halfway through. To get to the final and be runner-up I was completely blown away. I took it on the chin because I know that there are so many girls that don't win and still go on to do great things.
Did you enjoy the competition?
I loved absolutely every minute of it. Every day was completely different but it kind of felt like I was in some abstract girls boarding school for a while. I loved having my days planned for me and having all these activities to do. It went quickly but it felt like I was living in the house for years.
How was it living in the house with the other girls?
It wasn't that bad. I'm really chilled out and I don't really get involved with drama. There was so much drama in the house and I tried to stay level-headed throughout it all. I was there to work at the end of the day. I was there to gain experience and be the best model that I can be, so I didn't really pay attention to all the drama, I didn't have the time.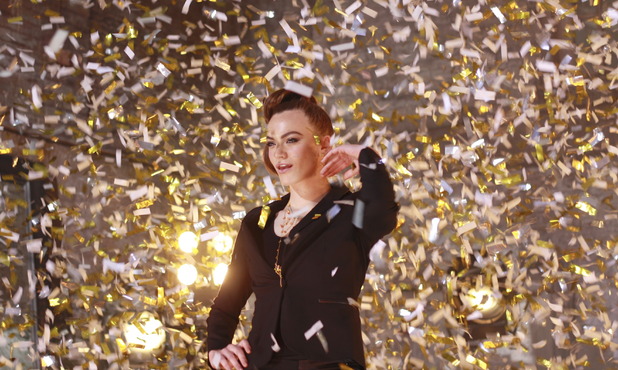 What was your toughest challenge?
I would say the Colgate advert. I've always been terrible at remembering lines. I used to do a lot of musical theatre when I was growing up and I used to be absolutely perfect in rehearsals and I loved it and gave it my all, but when it came to show night, I'd freeze and panic and make up lines on the spot. I had stage fright basically and that happened with the Colgate advert. It was the most embarrassing thing I've ever been through in my life. We had to watch it back when we were in the elimination room. I just stood there and cried from sheer embarrassment.
What have you learnt the most?
That everybody's different. I've always known that everybody's different with their own quirks, but I've never been in that environment with everyone all at once. I could see how different we all were; the way we interacted and how our stories unravelled.
Do you feel that the judges saw your full potential?
I hope so, yes. I gave every shoot 120 per cent. I gave it everything. I literally gave blood, sweat and tears. I hope I did and I hope that they saw that. They were really impressed with me at the end.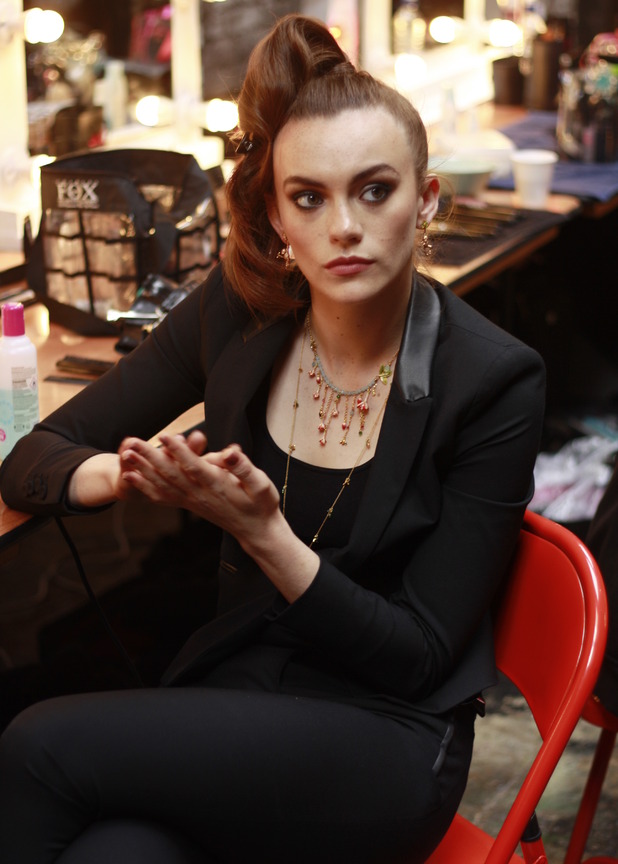 Tell us about the final moment just before the winner was going to be announced, what was going through your mind?
It was all so surreal that I didn't even think about winning. To be in the final three surpassed all of my dreams. I was just looking at the judges thinking 'is this for real? Am I really here'.
Which judge did you admire the most?
It was either Paul or Abbey, but I'd probably say Paul. I kind of saw him as this strange father figure. I could learn so much from him and he gave me great direction. I think I may have been one of his favourites, like he could really see something in me. I'd say Paul because we had a bond, I guess.
Who was your biggest competition?
I genuinely thought that Billie was going to win. She had so much to give, she's absolutely stunning to look at. She's got a great walk and the best figure I have ever seen. I was adamant she was going to win. Bethan as well, I always thought she'd be in the jungle because her look was so striking. She is unbelievably beautiful. Don't get me wrong, there couldn't have been a better group of girls to get in the final because Chloe and Angel deserved it so much and I'm so glad that they got there.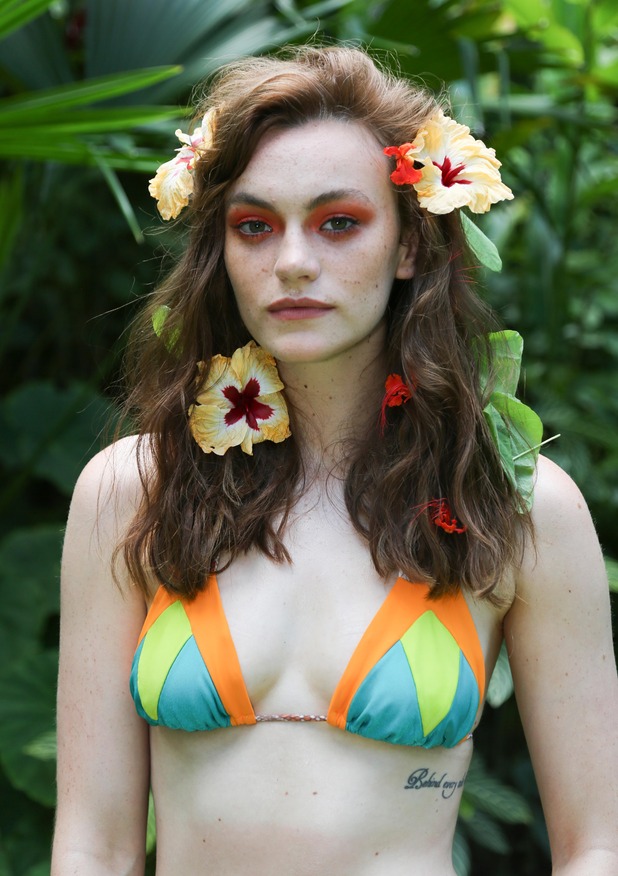 Did you struggle being away from home?
Every single day. It was an absolute nightmare. When I go through stressful times or I just need to take a weight off, I always speak to my mum and then my boyfriend, literally in that order. I was going crazy at first thinking 'why can't I talk to anyone'. It's weird, I loved it but it was the hardest thing I've ever done. Maybe I'm just proud of myself for getting through it!
Do you have any regrets?
I let the pressure get on top of me an awful lot. The images that I produced I'm happy with but on some of the shoots I wouldn't move that much, it was like nervous pressure. I'd be very still and almost boring to work with I guess. I think that's what I would change, just to enjoy it rather than freaking out.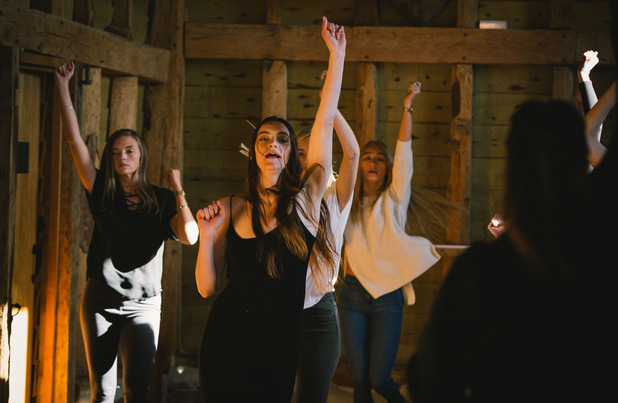 Talk us through your makeover...
Well at first they said I was going to have an Alexa Chung look, a bob in a gingery-copper colour. My hair to begin with was so long and I knew I needed to do something drastic to it because half of it was dead and strawy and terrible, but I've never been brave enough to take the plunge. I didn't think it was going to suit me, I was freaking out. Then they gave me extensions to make my bob really thick in a golden brown colour. To begin with I was absolutely terrified but I loved the finished look and I don't think I'll ever have long hair again to be honest.
Would you have been prepared for a drastic makeover?
It could have been anything and I was very prepared for anything. The style that they gave me I fell in love with instantly. All the girls looked amazing after the makeover. I would have learnt to love it.
What's next for you?
Hopefully I'll get some exposure from the show. Hopefully it's the beginning of my career, I'm definitely ready for it. It's made me want it even more now.
*This interview took place in November 2015 shortly after the final. Keep up to date with Jessica on Twitter: @BNTMJessica.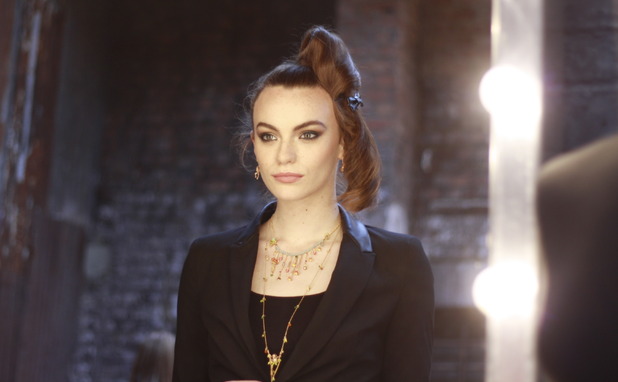 Try Reveal's digital edition on iPhone & iPad. Subscribe now & never miss an issue!