EastEnders, Emmerdale, Hollyoaks: we take a look at tonight's top soap stories…
EastEnders, BBC1, 7.30pm
Stacey gives Kyle the chance to explain himself and once they're alone, Kyle opens up to her about his past. It's a lot for Stacey to take on board, but she soon connects with her brother as they have their heart to heart.
As they continue to bond, Stace finds out Kyle has nowhere to live and offers him her spare room.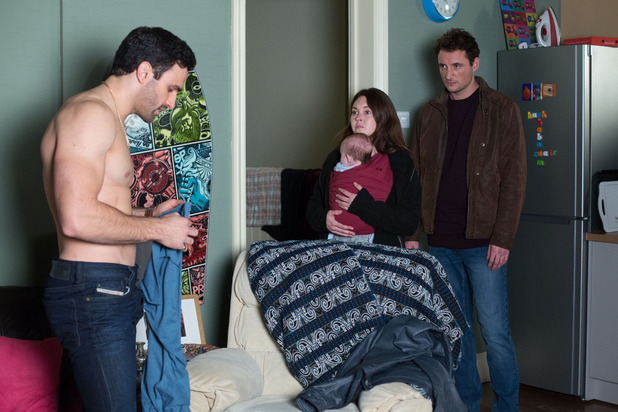 Once that's all sorted out, Stacey's forced to deal with the Kush and Martin situation. She and Martin decide to visit Kush to talk about Arthur, but they're stunned to find him half-naked with a random woman. Can Kush pull himself together and be a part of Arthur's life?
Emmerdale, ITV, 7pm
Paddy and Rhona agree to meet for lunch and are pleased to be making some progress in patching up their marriage. Paddy even suggests they go to Paris for the weekend, feeling positive they're on the right track.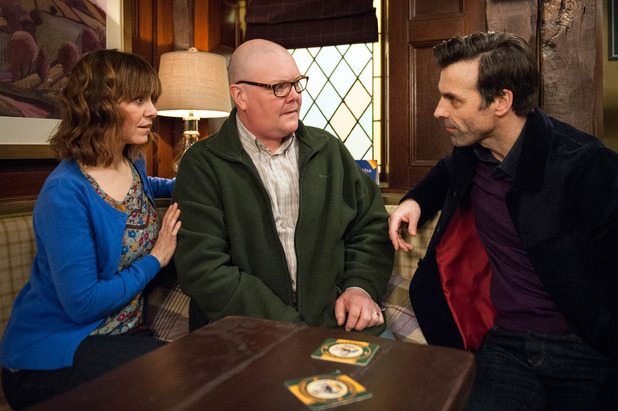 But just as Rhona's considering his idea, Pierce turns up and asks them if Tess was having an affair. He reveals he's found his deceased wife's second phone and Paddy panics when Rhona agrees to meet with Pierce the next day to talk things through. Will she tell him the truth about Paddy's affair with Tess?
Hollyoaks, C4, 6.30pm
With Jason back on the steroids, he's on edge. Meanwhile, Holly asks Cindy to try to get Dirk to give Robbie a chance, so the four of them go for lunch at The Hutch to try to get along.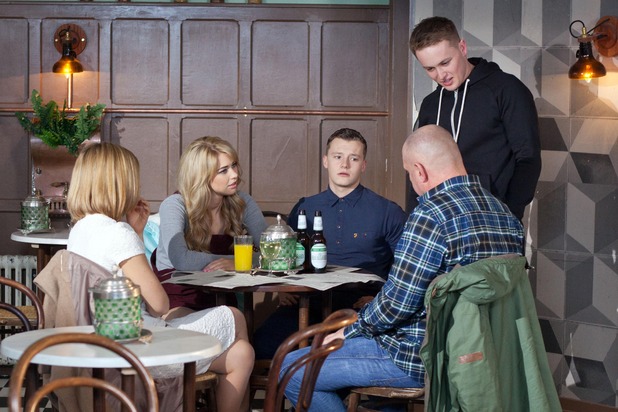 When they arrive at the restaurant, Jason and Joe are there and an angry Jason confronts Cindy, Dirk, Holly and Robbie about playing happy families. Will Jason do something he's going to regret?