EastEnders, Corrie, Emmerdale, Hollyoaks: we take a look at tonight's top soap stories…
EastEnders, BBC1, 8pm
Buster is frustrated with the fact Phil is still crashing on his sofa and the tension between the two men forces Shirley to turn to Sharon for help. But Shirl has no luck talking Sharon into letting Phil come home.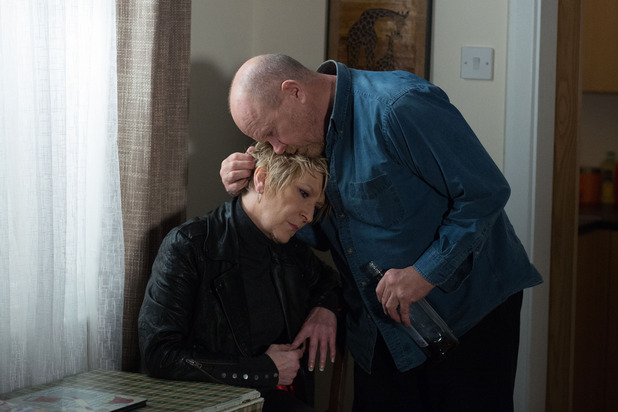 When Shirley returns to the flat she's caught by a mournful Phil and the pair reminisce about old times. The spark between them has never really died and as it starts to ignite again, Shirley finds herself battling temptation. Will she give into Phil?
Coronation Street, ITV, 7.30pm & 8.30pm
Sarah's been shopping for the new baby when she bumps into Todd and the pair start to talk about their baby together. As Sarah gets emotional, Todd takes her into the flower shop, but suddenly she has a contraction and panics that she's five weeks early as she goes into labour.
Todd goes to get help and soon an ambulance arrives taking Sarah to the hospital. As she's taken into the delivery suite, David and Todd try to persuade her not to panic, but as she struggles the consultant advises a caesarean for the baby's safety.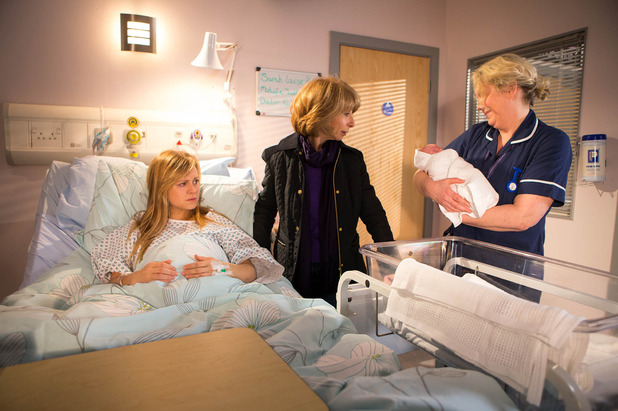 Sarah refuses outright after what happened with Billy, but Todd implores her to do what's best for the baby. She eventually agrees and when she comes round she's handed her baby boy. Troubled, Sarah desperately wants reassurance that he's ok, will she get what she's hoping for?
Emmerdale, ITV, 7pm
Lisa and Belle are stunned when they find out Joanie has got work at the factory and Lisa confronts the woman who stole her husband. Joanie insists she has no choice as she has to support Kyle somehow.
The knife twists even further for Lisa when she finds out she and Joanie have the same shifts and Belle is shocked and saddened when her mum makes a difficult decision about her future.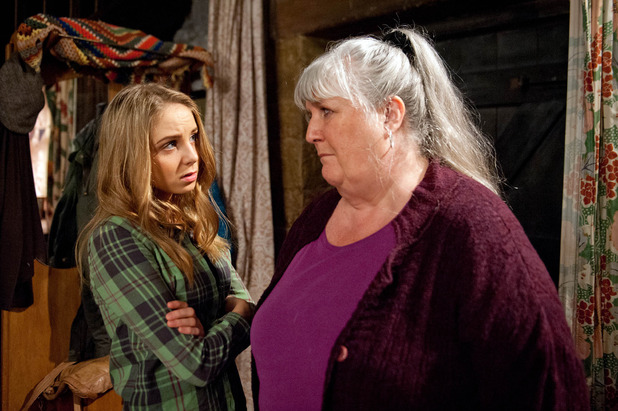 Lisa admits to Belle she thinks she should sell the house so she can get Joanie and Zak out of her life once and for all. Will Belle persuade her otherwise?
Hollyoaks, C4, 6.30pm
Holly and Robbie venture out as a couple for the first time, and Jason, in the middle of breaking up a fight between Louis and Joanne, is distracted from his work when he sees them together.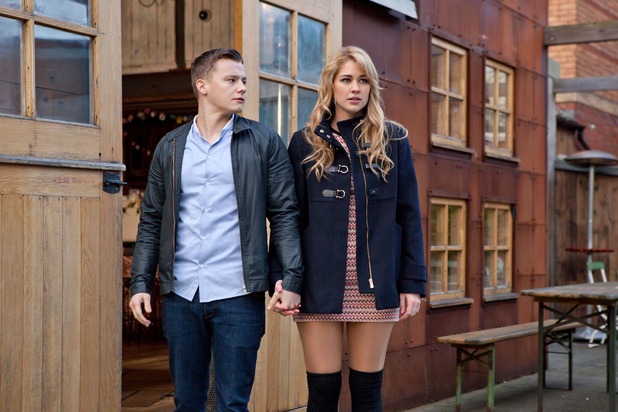 As DS Thorpe worries Jason's personal life is affecting his work, Holly is delighted when she finds out Robbie's applied to the same university as her.
Pleased they might be off for a fresh start together, the pair get frisky at the flat only for Dirk to interrupt them and throw a shirtless Robbie onto the street. Jason is stunned to see the sight, but tries to cover that he's fine. Is he really?
Try Reveal's digital edition on iPhone & iPad. Subscribe now & never miss an issue!