Corrie, Emmerdale, Hollyoaks: we take a look at tonight's top soap stories...
Coronation Street, ITV, 7.30pm & 8.30pm
Aidan begs Eva and Billy to wait until the O'Driscolls have paid their invoice before they go in all guns blazing to find Marta, but as Billy and Eva stake out the house, they're determined to rescue her and wait until Richie and Julia have left before they break in.
Over at the factory, the O'Driscolls call in and up their order, promise the invoice has been paid and then reveal the exhibition they were spending the day at has been cancelled so they're heading home. Aidan immediately panics, knowing Eva and Billy are at the house, but he has no luck when trying to ring Eva.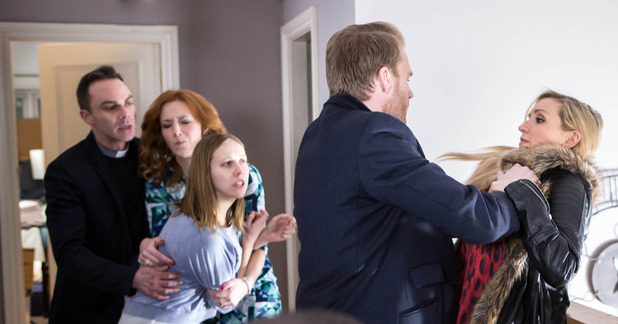 Eva and Billy have managed to get inside and they've found a terrified Marta cowering in the locked bedroom, they implore her to come with them to safety, but it's too late because the O'Driscolls are home and are furious to see what's going on.
As things turn physical, Aidan bursts in and comes to Eva's rescue by punching Richie. Wanting to save his own skin, Richie asks if they can come to some sort of arrangement, but will Aidan, Eva and Billy agree to his terms?
Emmerdale, ITV, 7pm
Ashley and Laurel are laid back as they look forward to their wedding, but they have no idea there's a crisis over the road. Harriet and Nicola are hungover and so is Ben, the vicar who's supposed to conduct the service.
With Ben in no fit state to perform the marriage ceremony, Kerry immediately accuses Harriet of trying to sabotage Ashley and Laurel's big day, which Harriet fiercely denies - so Kerry suggests Harriet gets permission to conduct the service instead.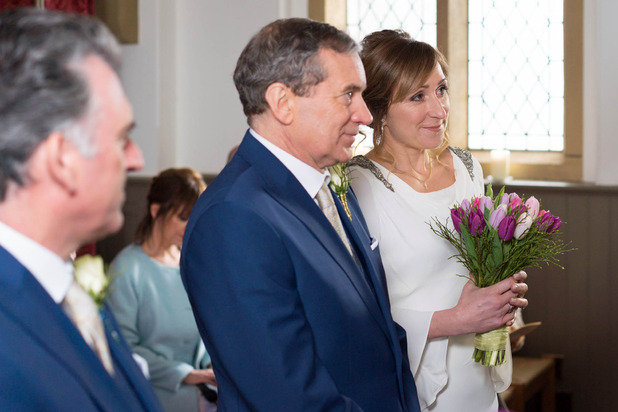 As she's forced to marry her ex and his bride, Harriet puts on a brave face, but will it all go to plan and be the fabulous day to remember Ashley and Laurel both want?
Hollyoaks, C4, 6.30pm
Alfie panics after Jack and Rachel overheard his confession about his cancer returning, but he is relieved when Rachel offers to go to the hospital with him for his biopsy. She's desperate for him to tell Mac or Nathan what's going on, but Alfie isn't sure he wants to bring them any more trouble.
He eventually agrees to talk to Nathan, but when he goes to see his brother, Alfie only ends up persuading him to cherish Rachel and show her how much he loves her and wants to go travelling. Will Nathan come up with a gesture big enough based on Alfie's suggestion?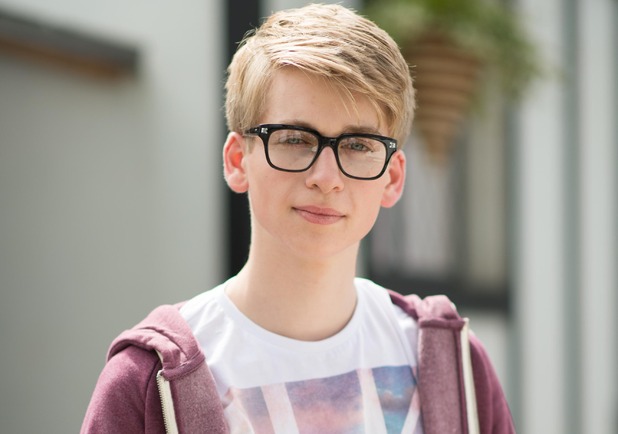 Try Reveal's digital edition on iPhone & iPad. Subscribe now & never miss an issue!