Bethan Sowerby is no longer in the running to become Britain's Next Top Model.
Bethan was eliminated from the competition at semi-finals, narrowly missing out on a place in the final three.
This week saw the girls remain in Jamaica where they had to take part in a video commercial for Caribbean food assisted by Levi Roots, and also model for shower gel brand Radox in the tropical Konoko waterfalls.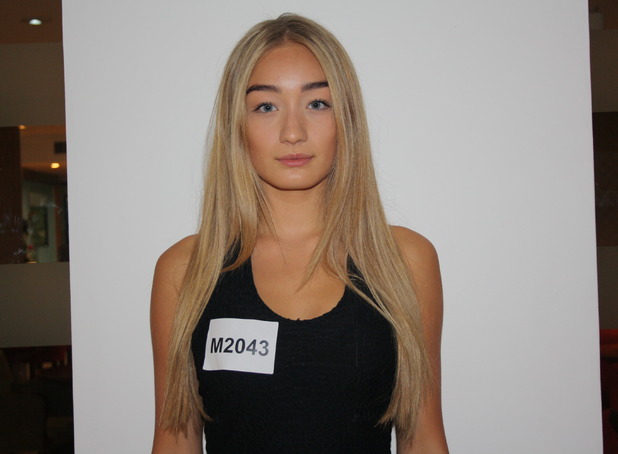 Here's what Bethan had to say about her exit...
How would you sum up your time on the show?
It was absolutely amazing but coming back to reality has been so strange, like not having people telling you where you're going every day or being chauffeured around. It's back to reality now so I better get used to it! But the whole experience was amazing, even the moments where I cried. You don't realise until you're in the house and in this intense environment how amazing and scary it is at the same time. If I could do the whole thing again for the experience and excitement I really would.
How do you feel about being eliminated so close to the final?
I wanted to win. The closer I got to the end the more I wanted to win. None of us would have applied if we didn't want to win. I knew that fourth was really, really good but still there was a little part of me that was like, 'Oh, I wish I had won'. I wanted the contract with Models 1 but hopefully someone will spot me when they watch it.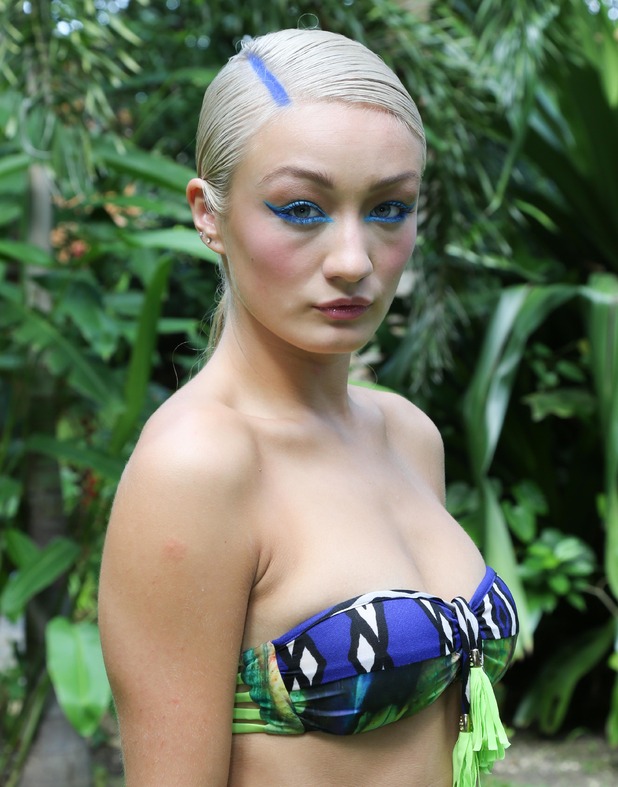 Did the judges see your full potential?
Yes and no. There were only so many shoots that they could judge us on. They've not seen every single thing I can do, I've still got more to give. I think there's still a lot more that I can definitely show."
What was your favourite task?
I really liked the Reebok shoot in the first week. Getting best photo was amazing and that also gave me a massive confidence boost. I also loved it when we got to Jamaica and had to speak to the children, the was really nice.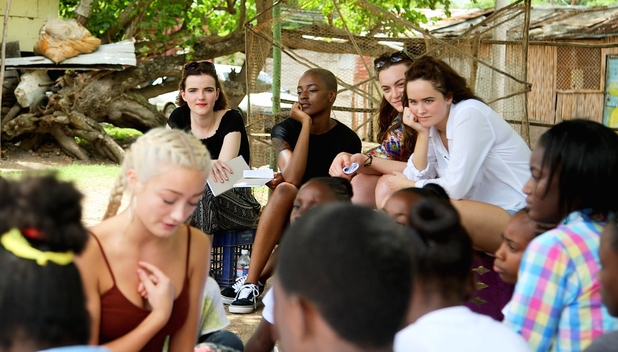 What task challenged you?
I think my hardest one was Colgate only because the day before was makeover day and my hair was this white, grey colour. They also bleached my eyebrows and I went into Colgate and thought I looked like an alien. In a way, that's good for editorial, but I thought the challenge came at the wrong time. I wasn't confident with my look.
Tell us about your makeover...
At first I was fine. I've always had very similar hair; it's been like an ash golden blonde; very highlighted. To have a bit of a change I was quite excited. Then when they said they were going to bleach my eyebrows, I cried. Looking back at it now I do feel a bit stupid because they are only eyebrows, but to me they were such a big thing. I used to have tiny eyebrows and I grew them for so long. It was something that I was dead proud about. I think that eyebrows frame your face so to loose them completely... Well, you couldn't really see them because they were bleached, but I got back and I did have a little cry because it was a massive change for me.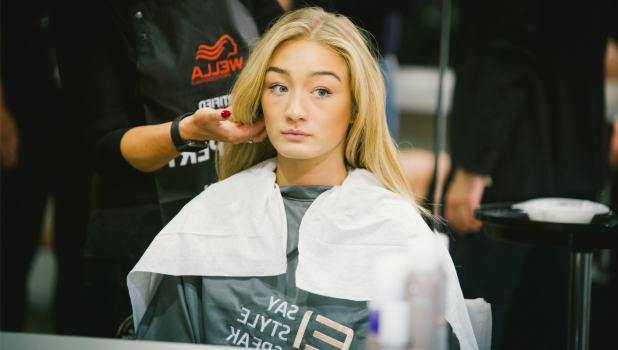 What was the house dynamics like?
A bit on and off really. Sometimes it'd be really good and then it'd be really bad. I'm not confrontational and I wanted this competition more than silly pathetic arguments like that so I didn't want to get involved.
What did you learn the most?
I learnt that you have to be positive in life or you're not going to get anywhere. Before the show I think I was quite negative because I would criticise myself over anything. I used to slate myself to the ground. When I went into the competition and came off shoots, I started to feel really proud of myself. It changed me and I learnt that I had to be positive. You have to push yourself. I learnt that being positive is the best way to get through things really.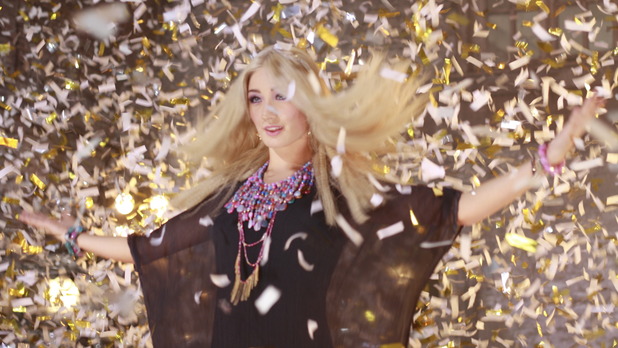 How did you deal with criticism?
At the beginning I think I did quite well and got really good feedback. Towards the end, three eliminations before that, I got a bit of criticism. It did put me down a bit. It's nothing that I disagreed with but you have to take it with a pinch of salt. At the end of the day, no one likes hearing bad things about themselves. I only got that upset because it means so much to me. This is what I want to do. I've watched this show since I was little and now I've been on it. I want to do well and I want to get noticed. I think I was more crying from frustration because I wasn't giving the judges what they wanted.
What's your favourite memory from the show?
My favourite bit was Jamaica. It was amazing; actually, that's not even a good enough word. It was out of this world! We had such a warm welcome with the dancers and people playing steel drums, and we were offered champagne - you actually felt like a celebrity. You're treated like royalty on that show and I thank the whole crew because they just made it an amazing experience. Turning up in Jamaica and dancing with everyone was probably one of the highlights. I smiled to myself and said, 'Oh my god, this is amazing'.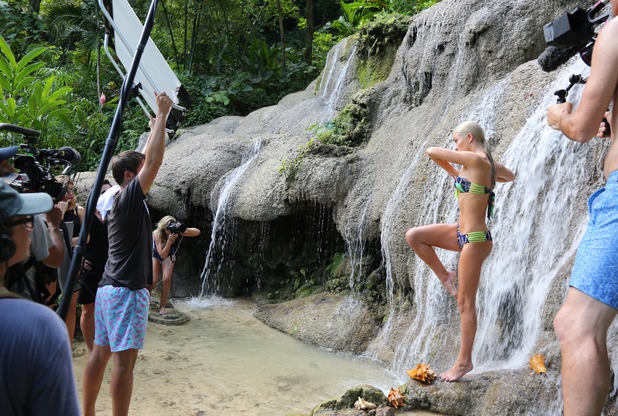 Do you have any regrets?
I probably regret crying so much but I can't help it, it was just me. I'm quite an emotional person at home, but I can be strong in certain things. I usually cry when I get frustrated and when I can't do something. But it's done now and you can't go through life regretting things. I did it and that was the true me. I need to push myself because I want to model full time. I've had that taste and this is what I want now.
*This interview took place in November 2015 soon after Bethan's exit. Keep up to date with Bethan on Twitter: @BNTMBethan.
Britain's Next Top Model - every Thursday at 9pm - exclusive to Lifetime.
Read ALL BNTM exit interviews right here exclusively on Reveal.co.uk
Try Reveal's digital edition on iPhone & iPad. Subscribe now & never miss an issue!
BNTM 2016: meet the top 12
Copyright: Lifetime