Emma Willis proved this week that not all pregnancy gadgets are wacky gimmicks - just look at her baby bump in this lilo!
Celebrity Big Brother
host Emma is currently expecting her third child with McBusted husband Matt, and the couple have jetted off for a romantic baby moon before the little one's arrival.
But alongside the usual essentials, which no doubt included sunscreen and maternity bras, Emma packed this amazing inflatable.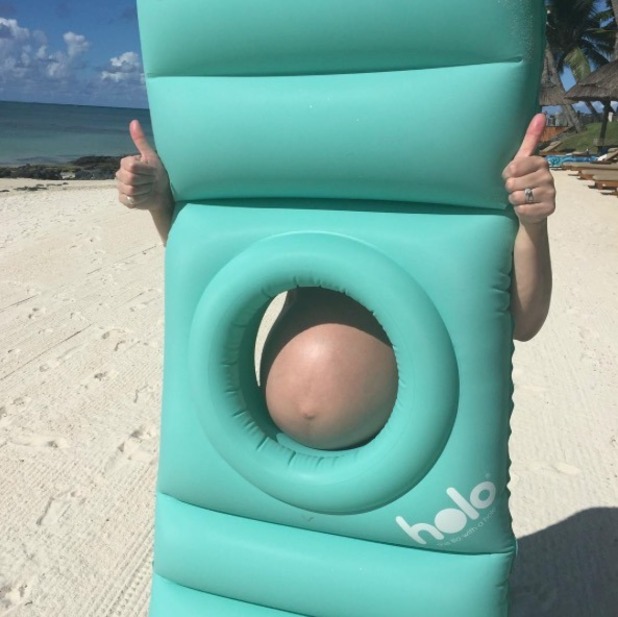 The clever device, called a Holo, meant Emma could bob about in the water while lying on her front, something pregnant gals can usually only dream of.
Just imagine being able to take the weight off those hips!
Even the addition of 54 pregnancy pillows in a variety of weird shapes (we've all been there) can't match the comfort of a leisurely laze on your tum.
Before having your first baby, it's very easy to get swept along with all the 'necessary' gizmos on the market. Put it this way, my local online selling site is so full of unopened TENS machines and barely watched pregnancy fitness DVDs that they're practically giving them away.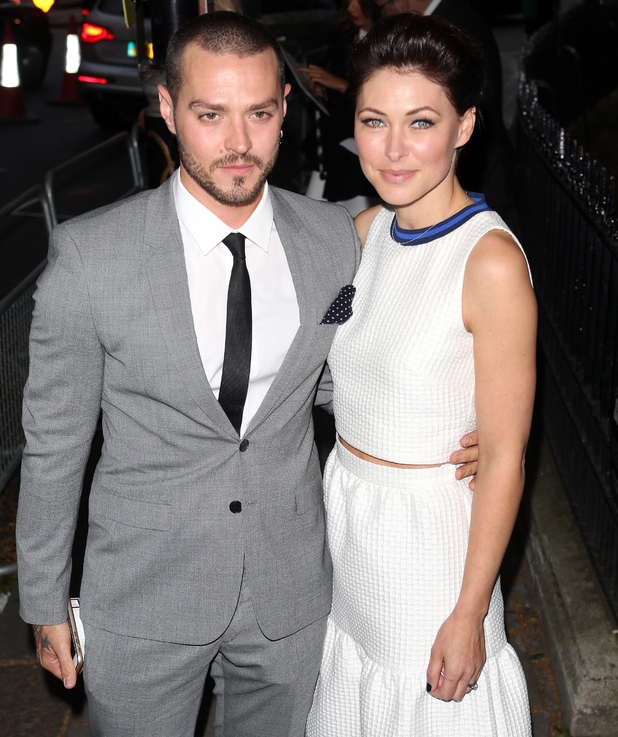 But Emma is experienced. She
knows
. In fact, she's even called her Holo "genius".
Meanwhile,
as mentioned last week, plans are in full swing for my daughter Molly's Super Sweet One
. Sorry...I mean, really understated first birthday party.
I'm quite determined not to raise a spoilt brat, so have been quite select with gifts. And to be honest, our house is likely to look like Toys R Us has thrown up in it come the aftermath.
So along with a cute rocking horse, we've also got her this
Princess Mommy Touch 'n' Crawl Princess
from Fisher Price. It's amazing, you press her back and away she goes, crawling across the floor. And she even plays a merry little tune.
If it wasn't for the fact that I don't want my own princess to be a spoilt princess, the happy little doll would be making her way around our living room now. And Molly is in bed. Asleep.
So Molly, you'll just have to wait. And then fight me for it. Deal?
Last week, I asked if
your baby's first birthday resembled a junior version of My Super Sweet 16
. Well, it's a relief to know that 58 per cent of you also felt you should have just invited MTV and been done with it. The remaining 42 per cent said it was a small affair, as a one-year-old wouldn't have even remembered it!
Emma Willis was sporting a bikini on her hols. Did you go bikini or all-in-one while pregnant?
Bikini - I flashed my bump loud and proud
71.43%
All-in-one - I preferred to cover up
19.05%
I mixed it up and wore both!
9.52%