Tyler Henry is the go-to medium to the stars - as job titles go we reckon that's about the coolest one ever - and now the rest of us are getting a glimpse into his intriguing daily life in Hollywood Medium.
Welcome to the new reality series from E! that has a unique twist on the rest - the star of this show can make contact with the deceased. Episodes follow 20-year-old Tyler into the mansions of the rich and famous and follow what unfolds during readings.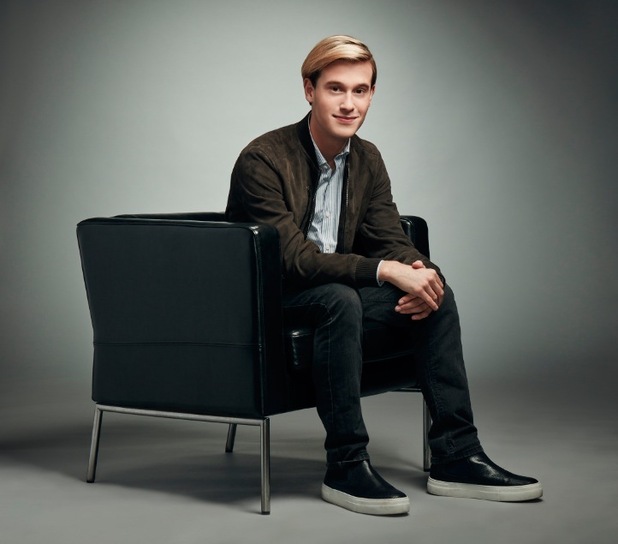 Forget about spin classes or juice bars being the 'in' thing for LA residents, it's all about having your own personal clairvoyant these days. Oh, we can't keep up!
"Celebrities are often more interested than most in psychic phenomena, just because they're in LA," Tyler explained. "It's something that's more common place, there's a psychic on every street corner. It's almost a more acceptable means of life therapy for people."
Think the whole 'seeing into the future' thing is just a load of mumbo jumbo? Well Tyler's insane skills will test even the biggest sceptics, when he reveals things about Hollywood's celebs that sometimes even they didn't know, including pinpointing unknown medical conditions... Yep, he's that good.
We found out how his journey into clairvoyance began and asked Tyler what viewers can expect from the show.
When did you first realise you had clairvoyant power?
"I was 10 years old and my grandmother was ill with cancer, and one night I just woke up and knew she was going to pass away. It was like a memory that hadn't happened yet is the way I describe it. So I walked into the room and told my mum that my grandmother was going to pass away, and moments later we got the call that she'd passed. From then I was getting information about my surroundings when I'd go through my day to day life, but I was 16 when I decided to make it into a career and give people readings."
How did you get into the celebrity world?
"At 16 I started doing readings in a book store in a small town about three hours north of Los Angeles. I gained clients through word of mouth, and as that spread people started calling from all over the world. A large number of those clients came from LA and with that came the entertainment industry. Some of those clients would drive up to me in my little town, and others I would go to them. So I started commuting to LA between the ages of 16 to 19 and from there the show just naturally followed me - doing what I was already doing - just showing up at celebrities' houses and doing the readings."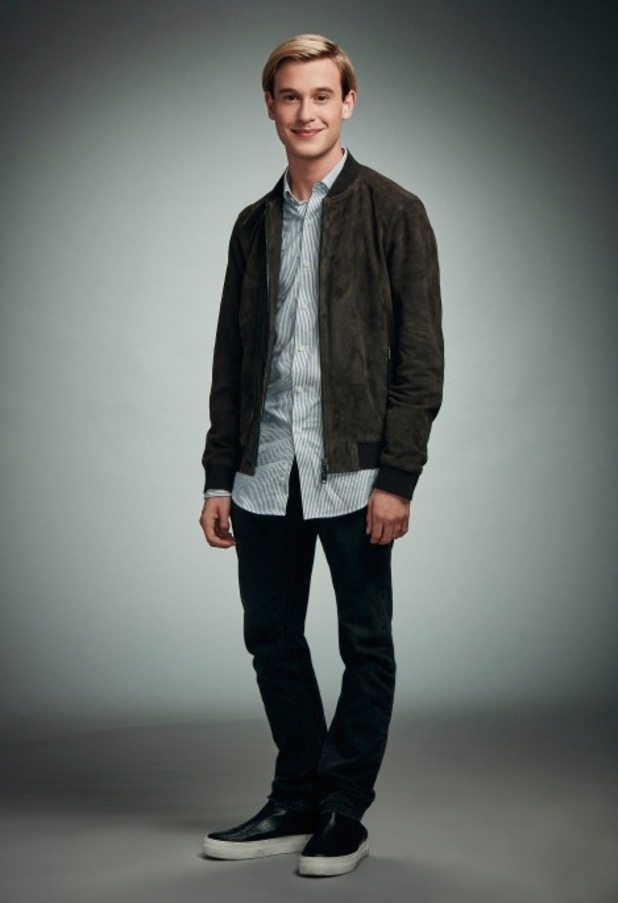 Were there times when you got starstruck by a certain celeb but had to stay professional?
"Yeah, it was insane! There were definitely instances in the show when I was starstruck, some were some really interesting ones like Snooki from
Jersey Shore
. My entire reading with Snooki was just bizarre and surreal and incredible! In the reading I got to make a connection with her uncle, and when he came through it was really validating for her. I'd seen Snooki on
Jersey Shore
and I expected a very different person. She just told her story and was open about her loss. She was really incredible so it was fascinating to get to see her in that way. People think of Snooki and think she's going to be this loud character - she was loud - but she also had lots of questions that I think a lot of people have, and took it very seriously. She was really relatable and I think people will get that from her and her reading."
What was the weirdest thing that happened whilst filming was going on?
"I find myself in many bizarre situations! One of my favourites happened with Margaret Cho (American comedian). She gave me some jewellery to hold onto and as I was holding it I kept getting a reference to that jewellery being put in a sock. It turned out the jewellery
had
been put into a sock by her family for generations, that's how they stored it. It was just a really specific connection."
Who would be your dream celebrity client?
"Cher would be incredible, that would be insane. I'd probably faint and you'd have to find another medium to get me through. I would die!"
Er, that could be one
very
dramatic episode!
Hollywood Medium with Tyler Henry Sundays at 10pm on E!
Try Reveal's digital edition on iPhone & iPad. Subscribe now & never miss an issue!