Everyone's talking about the Sirtfood Diet. With chocolate and wine on the menu and the chance to lose 7lb in seven days, it almost sounds too good to be true. We give you the lowdown on the must-try eating plan
THE SCIENCE-Y BIT
Sirtfoods are a special group of foods with fat-burning powers newly discovered by nutritionists Aidan Goggins and Glen Matten. They contain nutrients that, when eaten, kick-start 'skinny genes' – known as sirtuins – in our bodies.
In short, they help burn fat and encourage weight loss.
These nutrients are found naturally in the likes of kale, strawberries, dark chocolate, green tea and even coffee.
Sirtfoods can also help delay hunger increase muscle function and prevent chronic diseases.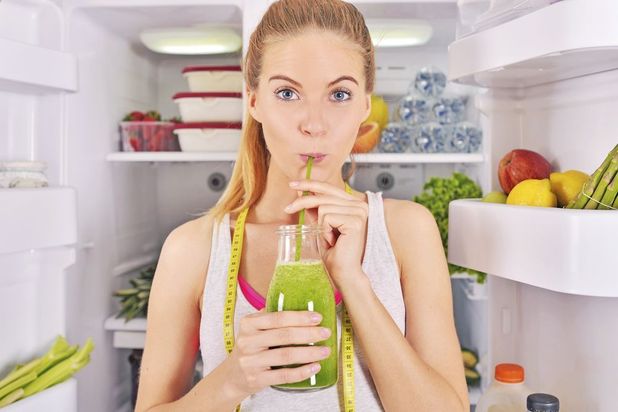 HOW IT WORKS
The diet has two easy-to-follow phases:
PHASE 1
This lasts for seven days. During the first three days, you should have three sirtfood green juices and one full meal rich in sirtfoods – a total of 1,000 calories. On days four to seven, you should increase your calorie intake to 1,500 by having two green juices and two meals daily.
PHASE 2
This 14-day maintenance phase is intended to help you lose weight steadily. You can eat three balanced sirtfood-rich meals every day, plus one green juice.
The two phases can be repeated whenever you like for a fat-loss boost.
GETTING STARTED
Daily juices are essential to the Sirtfood Diet. So make sure you have a juicer. You'll also need three key ingredients.
Matcha is a powdered green tea and an important ingredient in the green juices. It's readily available online, if your local healthfood shop doesn't stock it. Similarly, lovage – a herb in the green juice recipe and one of Aidan and Glen's top 20 recommended sirtfoods – can sometimes seem hard to find. But it's easy to buy seeds online to grow it in a pot on a windowsill.
Finally, buckwheat. It's a fantastic alternative to more common grains, but most supermarkets mix buckwheat and wheat in their products. You're more likely to find 100 per cent buckwheat products in your local healthfood store.
GREEN JUICE RECIPE
You'll be drinking this juice a lot, so getting to grips with the recipe should put you in good stead. For one 250ml serving, you'll need:
• two large handfuls of kale
• one large handful of rocket
• one very small handful of flat-lead parsley
• one very small handful of lovage leaves (optional)
• two or three large stalks of green celery including the leaves
• half a medium green apple
• the juice of half a lemon
• half a level teaspoon of matcha
Mix the greens together and juice them. You should have about 50ml of juice.
Juice the celery and apple.
Peel the lemon and juice it, or squeeze by hand. You should now have 250ml of juice.
Pour a small amount into a glass and add the matcha, stirring vigorously. Once dissolved, add the rest of the juice and stir.
Tip:
if it's a little strong, add water to taste.
THE BENEFITS
You could lose 7lb in seven days on the Sirtfood Diet – need we say more?
Apart from weight loss, it's claimed the diet helps shed fat rather than muscle.
Aidan and Glen say you'll never feel hungry, will be bursting with energy and your skin will become clearer.
TREATING YOURSELF
It's all about eating what you love and not demonising any food groups. All of our favourite treats are still allowed – hurrah! If you're craving some sweet satisfaction, you can enjoy two squares (15-20g) of dark chocolate, containing at least 85 per cent cocoa, each day. And though you'll have to abstain in the first week, during phase two, can celebrate with a small glass of wine with two or three meals a week.
WHAT TO DRINK
Throughout phase one, you can drink as much liquid as you want – as long as it's only non-
calorific drinks such as plain water, green tea and black coffee.
You can still enjoy a cuppa but it should be black, or with a dash of milk. For a sirtfood infusion, try adding strawberries, mint, basil or lemon to water.
Tip:
adding a squeeze of lemon juice to green tea means you'll absorb more sirtuin-activating nutrients and burn even more fat.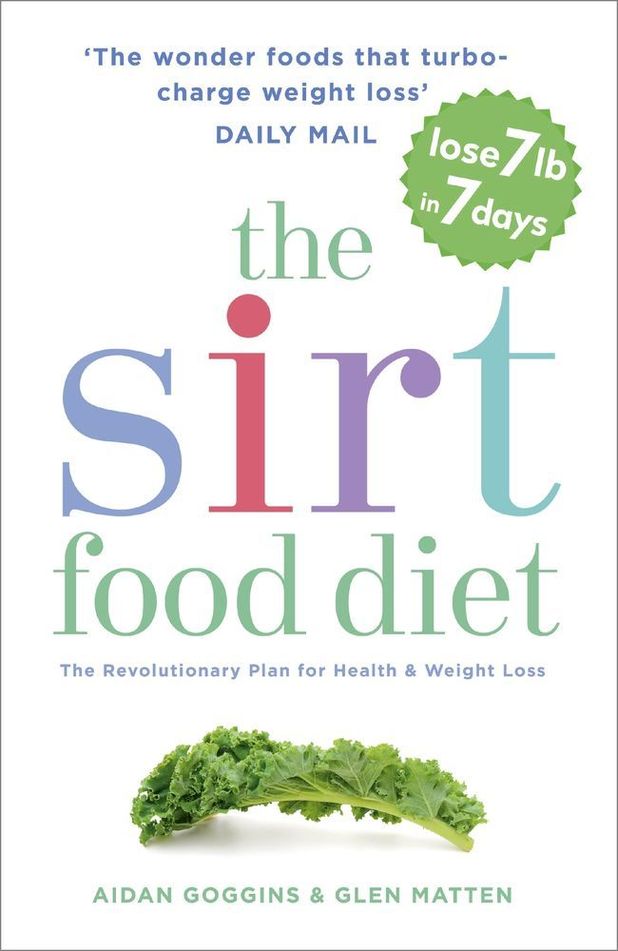 CELEBS SWEAR BY IT
Model and TV presenter Jodie Kidd is a huge fan of the diet. She starts every day with a green juice, "People ask me my secret to looking great. The answer is the Sirtfood Diet. Since following it, I feel unstoppable."
TV chef Lorraine Pascale also sings its praises, "A non-faddy diet that offers incredible health benefits and weight loss. Aidan and Glen show how everyone can reap the benefits through eating delicious food!"
THE TOP 20 SIRTFOODS
- Bird's-eye chillies

- Buckwheat
- Capers

- Celery
- Cocoa
- Coffee
- Extra-virgin olive oil

- Green tea
- Kale
- Lovage
- Medjool dates
- Parsley
- Red chicory
- Red onion
- Red wine
- Rocket

- Soy
- Strawberries

- Turmeric

- Walnuts
MEAL IDEAS
For brekkie, try soya yoghurt with mixed berries, chopped walnuts and dark chocolate, or for something savoury, an omelette packed with bacon, red chicory and parsley.
The sirtfood salad is great for lunch – but if you're craving some carbs, a wholemeal pitta stuffed with turkey, cheese or hummus is healthy and filling.
Dinnertime doesn't have to be dull, either: stir-friend prawns with kale and buckwheat noodles is a tasty evening meal. And, believe it or not, pizza is still on the menu if it's made the sirtfood way.
Want to try out sirtfood meal ideas? We've got the recipes for
tuscan bean stew
,
aromatic chicken breast with kale
,
and miso baked cod with stir-friend greens.
The Sirtfood Diet by Aidan Goggins and Glen Mattenm £7.99, published by Yellow Kite, is available now
For exclusive competitions and amazing prizes visit Reveal's Facebook page NOW!