EastEnders, Emmerdale, Hollyoaks: we take a look at tonight's top soap stories...
EastEnders, BBC1, 7.30pm
Mick and Linda rush upstairs following Whitney telling them something's happened to Ollie and they learn the baby's high-chair was knocked over in Lee and Nancy's fight. Ollie seems fine, but as Mick and Linda reflect on the incident they hope this will shock their elder children into stopping their constant fighting.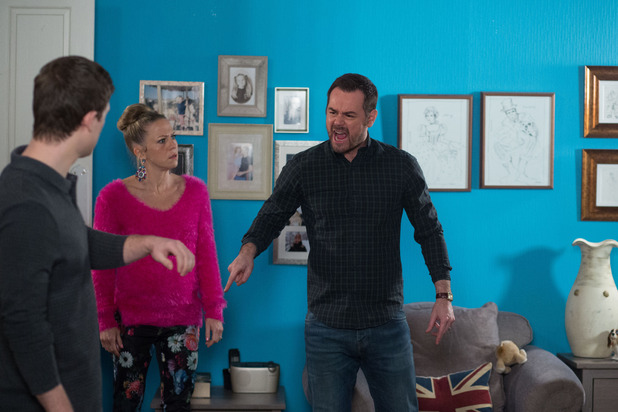 It's wishful thinking as Lee and Nancy are at each other's throats again only minutes later. A fuming Mick snaps, he smashes a chair and throws both of them out. Will his outburst be enough to make the siblings stop their bickering?
Emmerdale, ITV, 7pm
Marlon is shocked when a social worker arrives to talk about April's bruises and Carly is in the frame. When April goes missing, Marlon's later relieved when Carly brings her home, but wants to know why everyone thinks Carly's been hurting his daughter.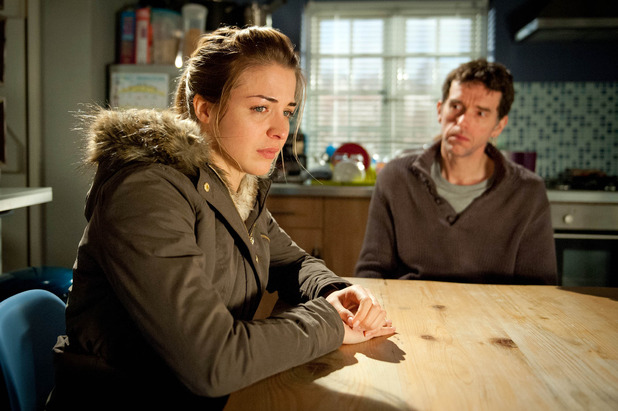 Carly sits with Marlon and makes a big admission about her past: she had a son who died of sudden unexplained infant death. Marlon feels terrible for everything and accusing her, but she merely begs him to keep her secret quiet as even Bob doesn't know. But if they can't reveal the truth about Carly, how will they get Emma, and social services, off their back about April's bruises?
Hollyoaks, C4, 6.30pm
Sienna finds out what Nico has done to Theresa and quickly calls an ambulance. She then calls Trevor and breaks down, admitting she needs help with Nico.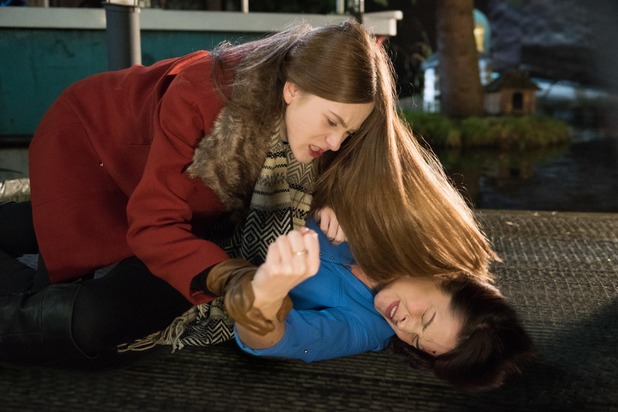 A furious Nico overhears her mum on the phone and the pair fight on the jetty. Meanwhile, Diego has made Grace think Trevor must be cheating on her and she vows to kill whoever the other woman is.
When Trevor rushes to Sienna's aid, he finds Grace standing over her lifeless body. But was she responsible for Sienna's injuries? Or was it Nico?