Brand new comedy drama The Aliens lands tonight and staunch anti-alien fighter Lewis finds out some horrifying news...
In this version of the world, extra-terrestrial's crash-landed in the UK 40 years ago and although they look and behave exactly like us, they've been forced to live a segregated life behind a huge wall in a ghetto called Troy.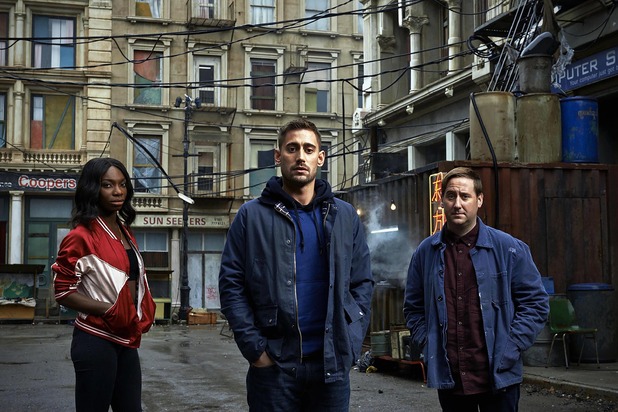 It's a hedonistic and ramshackle town that's unpoliced and filled with gangs who make a living smuggling alien hair out of Troy because it's a drug humans love to smoke. Lewis is one of the border guards at the checkpoint patrolling the walls and he doesn't like the other beings.
But he's in for a shock when a chance encounter with a mysterious alien leads him to discover he's actually half alien himself. When Lewis's sister then becomes involved with an alien drug gang and is kidnapped and taken into Troy, Lewis must find a way to save her.
The Aliens, E4, 9pm