EastEnders, Corrie, Emmerdale, Hollyoaks: we take a look at tonight's top soap stories...
EastEnders, BBC1, 8pm
Claudette pushes ahead with her plan to deal with Gavin and arranges for her family to go for lunch so she can have the house to herself. After they've all gone, Gavin arrives and wastes no time demanding his money.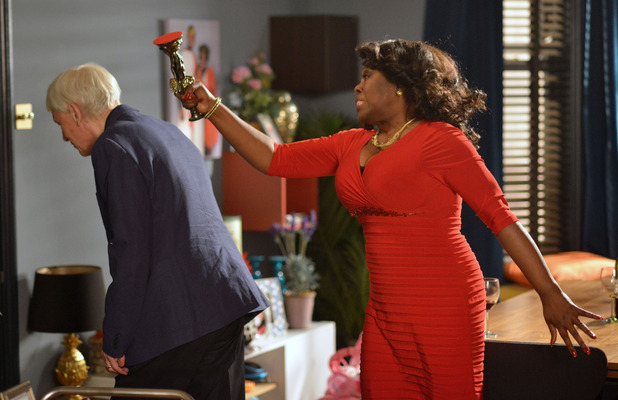 Despite Claudette's efforts to get out of paying him, Gavin persists and remains adamant he'll get his money. As his insults continue, he touches a nerve with Claudette and she snaps. With tensions rising, she takes drastic action and smacks Gavin over the head with a candlestick. Has she killed him?
Coronation Street, ITV, 7.30pm & 8.30pm
Bethany pretends to be ill to get the day off school, but Sarah's not having any of it and sends her anyway. However, Kylie later finds Bethany in tears and tries to talk to her.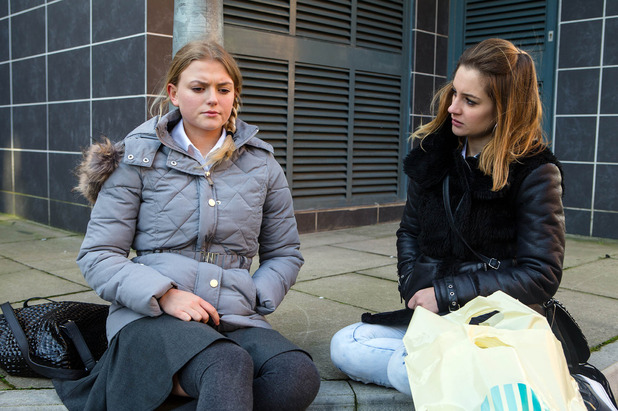 Finally opening up about why she bunks off school, Bethany tells Kylie she's avoiding a gang of school bullies. Tough Kylie advises her stand up for herself insisting it's the only way to deal with bullies. Will Bethany take her advice? And will it work?
Emmerdale, ITV, 7pm
Megan is feeling guilty about her kiss with Sam and has no idea he thinks they're going to get together and has been telling his family they're about to become a couple.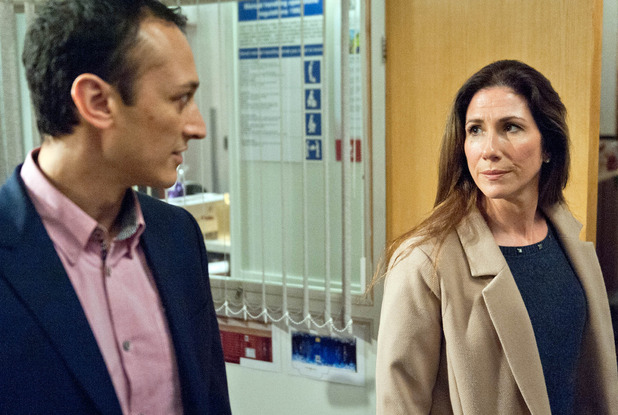 With bigger things to worry about at the moment though, Megan softens when she sees Jai and apologises to him for losing her temper. She tells him he can be involved in the baby's life as long as he stays away from Leyla. Will he agree to her conditions?
Hollyoaks, C4, 6.30pm
Nico is plotting to get rid of Theresa so she can have her other kidney, so spikes a bottle of wine to give to T. Theresa thinks Nico's just being really sweet and thanks her for the gesture.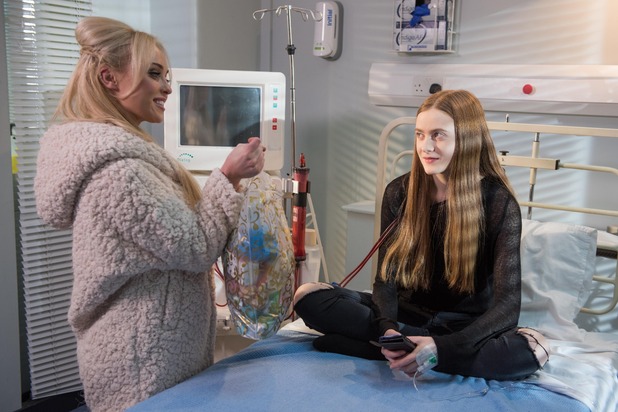 Meanwhile, Peri's having a party and Nico is cross when she can't go as she has to go to the hospital to have dialysis.
Kind Theresa turns up at the hospital and surprises Nico with her own party instead, causing Nico to have a change of heart about killing her. But when Theresa goes home and drinks the wine before Nico can stop her, is it too late to save her?