EastEnders, Corrie, Emmerdale, Hollyoaks: we take a look at tonight's top soap stories...
EastEnders, BBC1, 8pm
As Denise prepares to meet with Lucas's governor, Patrick becomes suspicious and his fears are confirmed when he bumps into Shirley and Kathy and they tell him what's going on.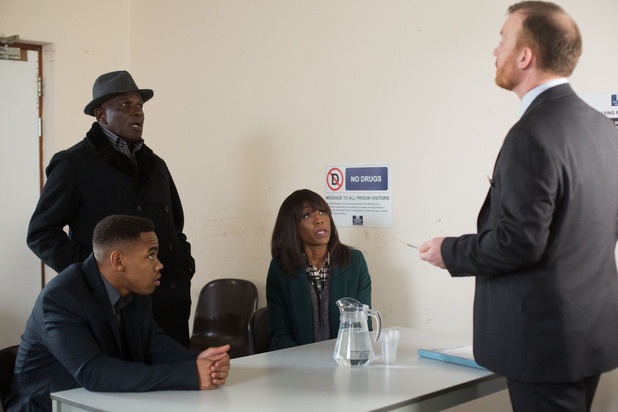 Fuming, Patrick storms over to confront Denise just as she and Jordan are about to leave and demands to know what the pair's intentions are. Can Patrick convince Denise not to go ahead with it? Or will she persuade him there's no need to worry?
Coronation Street, ITV, 7.30pm & 8.30pm
Sarah finds out she's going to have a baby boy and returns home to a baby shower prepared by the family. But Bethany arrives late having been set upon by a gang of school bullies calling her a skank and an unwanted child.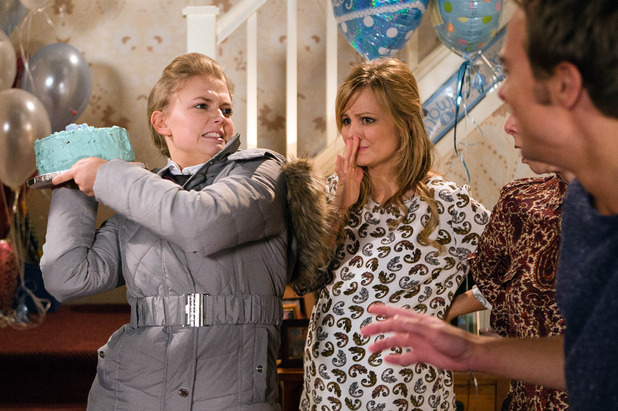 Oblivious Sarah demands to know where Bethany has been and her upset daughter loses her temper and hurls the baby cake against the wall. As Bethany launches a tirade of abuse at her mum, Sarah tells the guests to leave before demanding to know what's wrong with Bethany.
Bethany doesn't let up though and lashes out telling Sarah she's a terrible mum and should put the new baby up for adoption. After storming off, Bethany returns later and apologises, but even though mother and daughter have made up, Bethany's still suffering when another abusive text comes through to her phone. Will she confess what a hard time she's having?
Emmerdale, ITV, 7pm
At the hospital as Megan awaits news on her baby, Sam comforts her and tells her she'll be the best mum in the world. As emotion takes over, the pair share a kiss.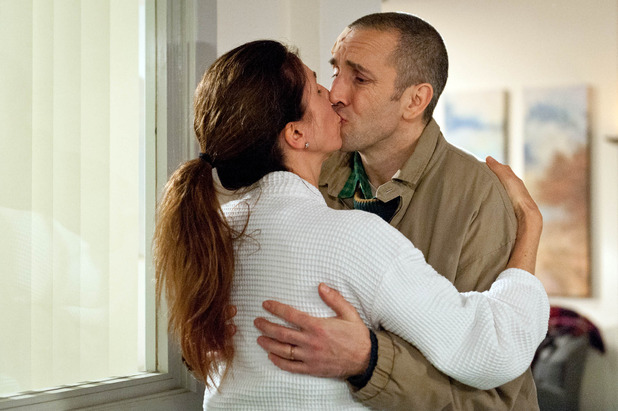 Jai arrives and the pair pull apart. Fortunately, he's oblivious to what's just happened, but Megan reels from what she's just done. How is she going to break it to Sam that they're just good friends?
Hollyoaks, C4, 6.30pm
Ben and Sienna are having lunch in The Hutch when Trevor and Grace turn up. Sienna can feel Trevor watching her and starts to become increasingly irritated with Ben.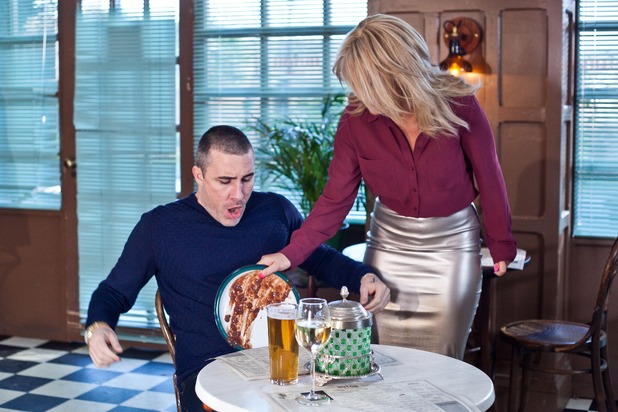 Sienna's left alone when Ben storms out, and Grace ends up pouring her dinner in Trevor's lap after he calls her an embarrassment. Will Sienna and Trevor seek comfort in each other's arms?
For exclusive competitions and amazing prizes visit Reveal's Facebook page NOW!