EastEnders, Emmerdale, Hollyoaks: we take a look at tonight's top soap stories...
EastEnders, BBC1, 7.30pm
Denise is torn when Jordan insists on going to see Lucas to end things once and for all. She eventually agrees to go with him, and together they enter the prison, but it's not long before it all becomes too much for Jordan.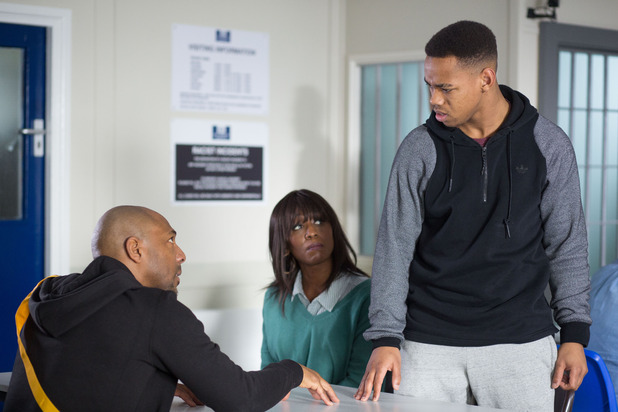 Lucas manages to convince his son to stay and tells him he wants to get to know him. Denise leaves them alone for a while, and when she returns, Jordan asks her to speak to the governor about a work scheme for Lucas. Denise is uncomfortable and refuses, but can Jordan convince her otherwise? And why is he suddenly so keen to help his father?
Emmerdale, ITV, 7pm & 8pm
Megan tries to explain to Sam she can't lean on him as much as she has been as it isn't fair on him, but he takes things the wrong way and stomps off into the woods in a sulk. Megan decides to follow him and tries to get him to see he shouldn't have run off as she was just trying to make sure there were no misunderstandings between them.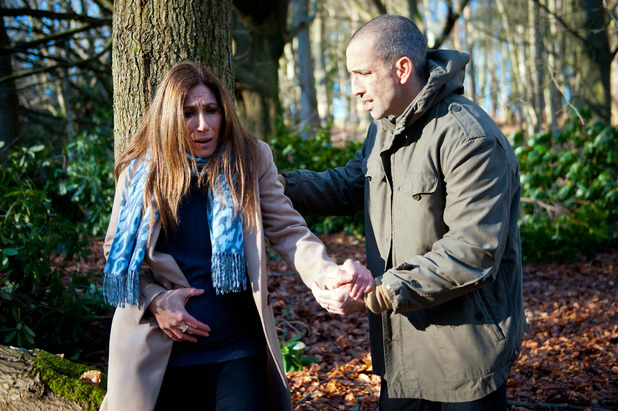 But Megan's in a lot of pain, and things take a frightening turn when she squats down and tells Sam she's in labour and he's to call an ambulance. Unfortunately they've both left their phones in the car, so Sam runs off to get his, leaving Megan alone.
Elsewhere, Zak and Joanie are out poaching, and Sam gets caught in the crossfire when Joanie accidentally shoots him. With Megan alone and panicking when Sam doesn't return, will anyone find her out there? Will she and the baby be okay?
Hollyoaks, C4, 6.30pm
Simone is furious with both Zack and Louis over the Joanne situation, and when Joanne arrives at Price Slice, Simone sees red and pours a jar of pasta sauce over her head!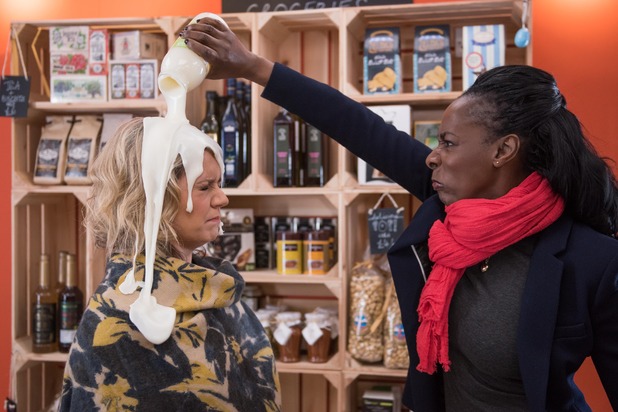 Angry, it's Joanne's turn to snap and she tells Simone Louis ran her over. Will Simone believe her?
Later on, Joanne is in the police interview room with a client and it turns out it's Lisa's ex pimp, Wayne, who soon spills the beans on Lisa's real identity. How will Joanne use this to her advantage?
For exclusive competitions and amazing prizes visit Reveal's Facebook page NOW!