Billie Downes is no longer in the running to become Britain's Next Top Model.
Billie was eliminated from the competition following a
tough week for the girls
where they were put through their paces before being told they were competing for the chance to join the judges in Jamaica.
The episode saw the girls on a late night shoot for Head and Shoulders in a Boots store in London, and a challenge to model various jewellery brands for shopping channel QVC.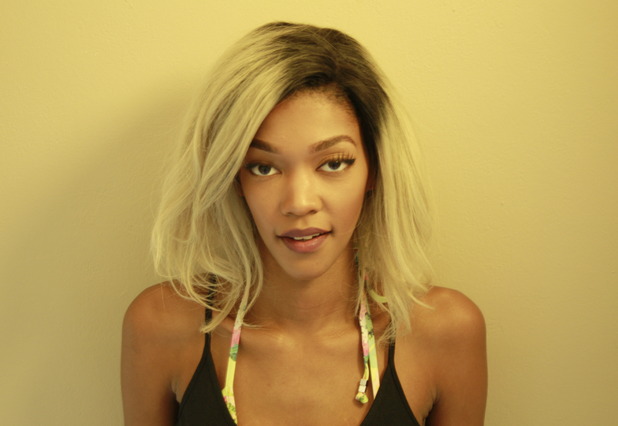 Here's what Billie had to say about her exit...
How did it feel to be eliminated?
I sort of followed my gut instincts and I had a feeling that it was my going to be my name called. It was good to be home and to explain to everybody what I had done. If I had stayed any longer, I wouldn't have been able to work to the best of my ability. It was my time to go.
Did you think the judges saw your full potential?
On some days, yes. Some days I felt better than other days but all in all I think I did my best.
What was your least favourite shoot?
The Reebok shoot. I just felt uncomfortable altogether. The way I looked just made me feel uncomfortable and I didn't feel too good in general. I had a headache and I just feel like I didn't do well at all in that challenge that day. I didn't like the music video one either. It's the ones that I didn't do well in that I'm not too fond of.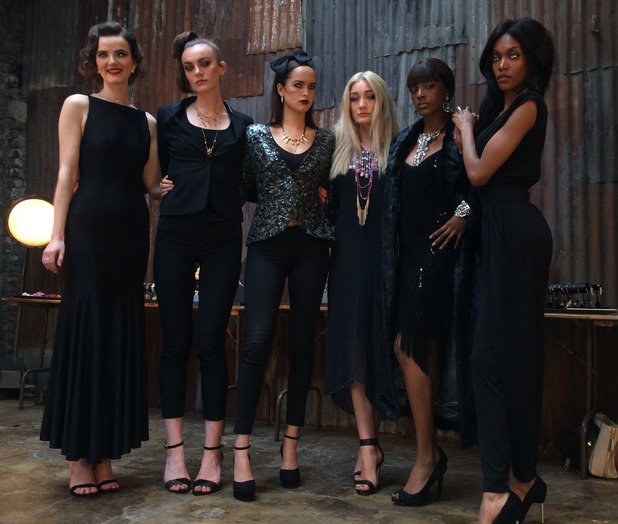 How did you deal with those tasks where you felt uncomfortable? How did you overcome it?
The Reebok one I didn't really do much to change it, whereas the music video shoot, I explained why I wasn't feeling so good, and for my own benefit she allowed me to do something which involved less effort and throwing yourself about which helped me on that day.
Tell us about your makeover...
They referred to my makeover as the Naomi Campbell look. Basically it was just a new weave, which I was quite happy with because it was not much work. I expected the worst, which would have been to get my head shaved, but when I heard what I was having it was like a weight being lifted off my shoulder.
Would you have been prepared to have your head shaved?
I wouldn't say I'd have been prepared but I would have had to deal with it and get on with it because I knew full well something like that would happen.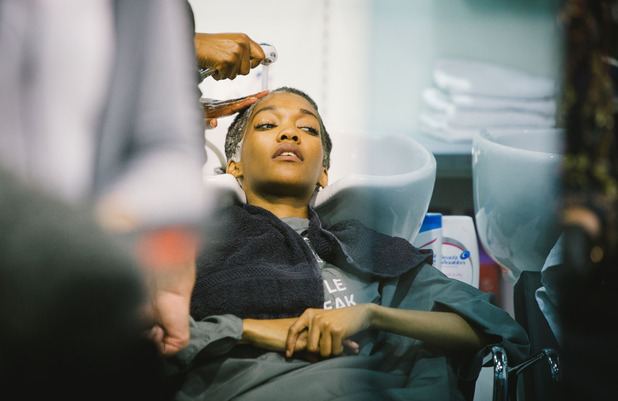 There were a few arguments in the house, what's your take on it?
A lot of the arguments in the house were over really petty and small stuff, but once it happened, it was over. It never really got dragged out but some of the girls' timing was really bad. I remember having an argument and it was just after I had got back from being in the bottom three, and I thought they could have just waited a little bit longer and been a bit more considerate.
How did you deal with these arguments?
When I sort of popped and had an argument, I didn't realise until afterwards. I proper regret shouting and arguing and getting frustrated. I tend to not let things dwell on my mind so I'd just let it go, and that played my part with the girls. I didn't want anyone to feel uncomfortable or that they can't talk to me because I'm not that kind of person.
Was everything resolved in the end?
Yes. I suppose the less people I chill with, the less problems to deal with. The final few of us were really getting along with each other.
Did the arguments ever affect your work on shoots?
Nothing that happened in the house got brought on set or onto our shoots which I think is really good. Nothing ever really lasted that long.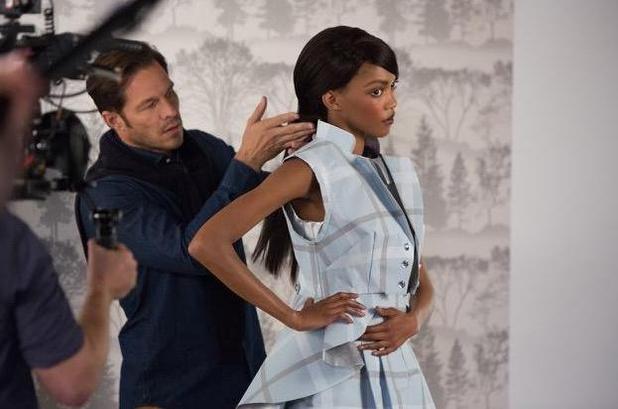 Who was your favourite judge?
Paul because I felt like he gave me the time of day a lot more than the others. They were all friendly but I feel like I gained more from Paul.
Did you get a lot of constructive criticism from the judges?
Everything they said I agreed with a lot of the time. The things they told me, I'll always remember. It was really helpful advice and feedback.
What did you learn the most?
To be confident; to be very confident.
Did you ever feel pressure to prove yourself?
Not pressure but I was doing it for my own benefit to prove that I can do this. Nothing's impossible, everything's possible is what I tell myself a lot of the time.
You got emotional during the press challenge but are you glad you opened up?
To a certain extent, yes, but sometimes I feel like when I do open up I let it all out and I'm not sure if everyone wants to hear it when I do. I do tend to bottle a lot of things up, but that day I felt the need to explain myself and not dilute it and miss things out but just to be honest.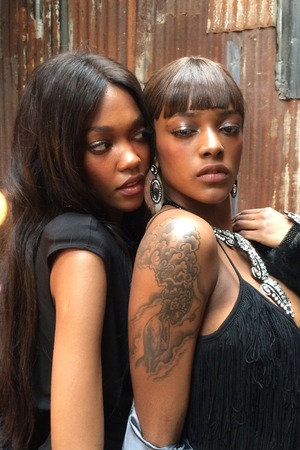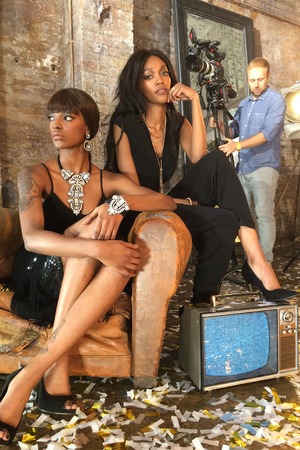 What's next for you now?
I want to continue with modelling. I really enjoy it and it's something I've always wanted to do so I'm going to push hard in that direction.
What's your dream modelling campaign?
I'd like to do them all and do different ones; something no one's ever done before. I just want to do new things; new to me and new to others.
*This interview took place in November 2015 soon after Billie's exit. Keep up to date with Billie on Twitter: @Bntm_Billie.
Britain's Next Top Model - every Thursday at 9pm - exclusive to Lifetime.
Read ALL BNTM exit interviews right here exclusively on Reveal.co.uk
Try Reveal's digital edition on iPhone & iPad. Subscribe now & never miss an issue!
BNTM 2016: meet the top 12
Copyright: Lifetime