EastEnders, Corrie, Emmerdale, Hollyoaks: we take a look at tonight's top soap stories...
EastEnders, BBC1, 8pm
Nancy drops Whitney's belongings off, making it clear Lee wants nothing to do with her. But when he hears Whit is planning to leave Walford, Lee decides he's made a mistake and rushes over to apologise to Whitney. After making a big admission, Lee is pleased when Whitney agrees to support him.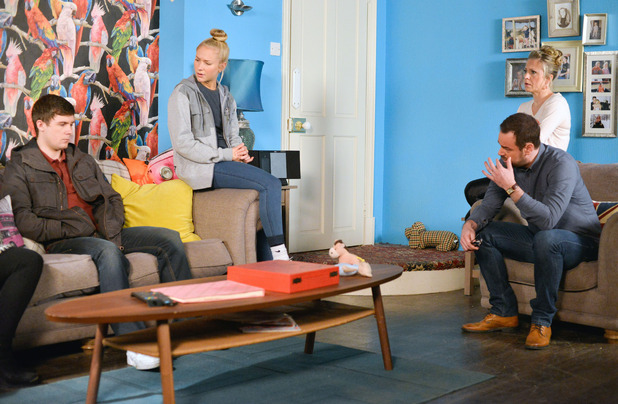 Together they head over to The Vic, where Lee tells Mick, Linda and Nancy that he and Whit are giving things another go. When he makes a big confession to his family, they're stunned, but will they be supportive?
Meanwhile, Whitney is beginning to have doubts about her relationship with Lee, so how will she cope when he proposes?
Coronation Street, ITV, 7.30pm & 8.30pm
Carla is filled with dread as Nick takes his time mulling over Robert and Leanne's offers for the Bistro. She hits upon an idea when she finds out Richie has transferred £30,000 to the Underworld account, and she quickly 'borrows' £10,000 and hands it to Tracy to use as the extra money Robert needs.
It's not long before Johnny clocks on the money is missing and confronts Carla, but she tells him she's a director of the factory and can borrow the money if she wants to.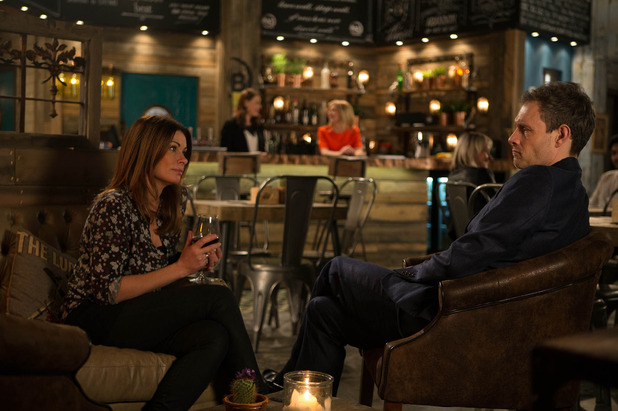 Meanwhile, Tracy gives Robert the cash and lies that she dipped into her business funds, and he goes to Nick with his extra offer. But Nick confides in Carla that he'd rather sell to Leanne, even though she's offering less than Robert. Can an edgy Carla persuade him to go with Robert?
Emmerdale, ITV, 7pm
Chas tells Marlon another victim has come forward and she's hopeful things are on the up for her family. But she's stunned when Gordon turns up and tells her he knows she paid his neighbour, Ryan, to say he was abused by Gordon too.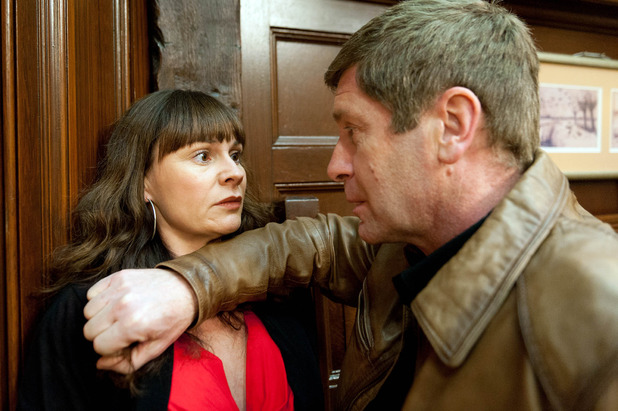 As Gordon slams Chas against the wall, Marlon comes in and grabs him off. He manhandles him out of the pub, leaving everyone shocked. Doug calls the police.
After all the drama, Chas has another shock in store when Robert drops a bombshell which could have huge repercussions for Aaron...
Hollyoaks, C4, 6.30pm
The village is in shock following Kim's arrest for the Gloved Hand killings, and Lindsey faces a battle to keep up appearances. Can she manage it?
Celine and Tegan can't believe their friend could be responsible for such horrible things and vow to do all they can to free her. Can Lindsey stop them digging deeper and discovering the real truth? Or will she have to silence them too?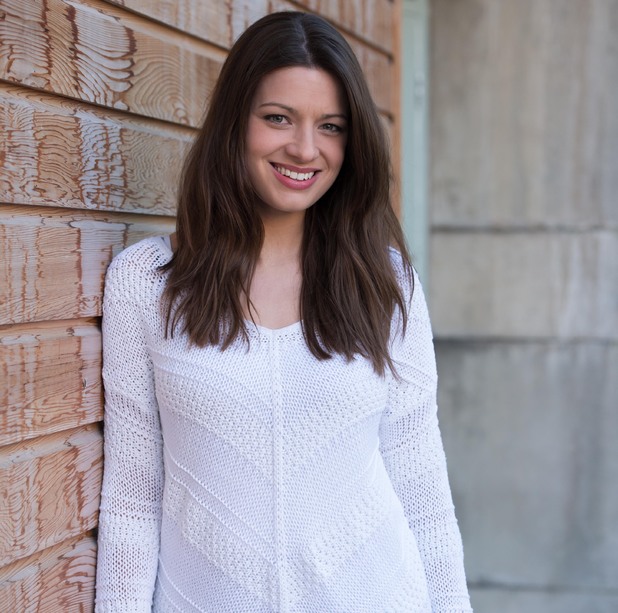 Try Reveal's digital edition on iPhone & iPad. Subscribe now & never miss an issue!