Jacqueline Jossa
and daughter Ella have been soaking up some winter sun together this week and suddenly the tot is the spitting image of her mum!
Earlier today,
EastEnders
star Jacqueline shared a cute holiday snap of the one-year-old toddling around in a pretty yellow romper suit and there is absolutely no mistaking who'da mamma is.
Jealous? Me?! No way...
Ok, so I confess, I AM envious. The only way my daughter Molly could look more like her dad would be if she grew some stubble and started wearing boxer shorts.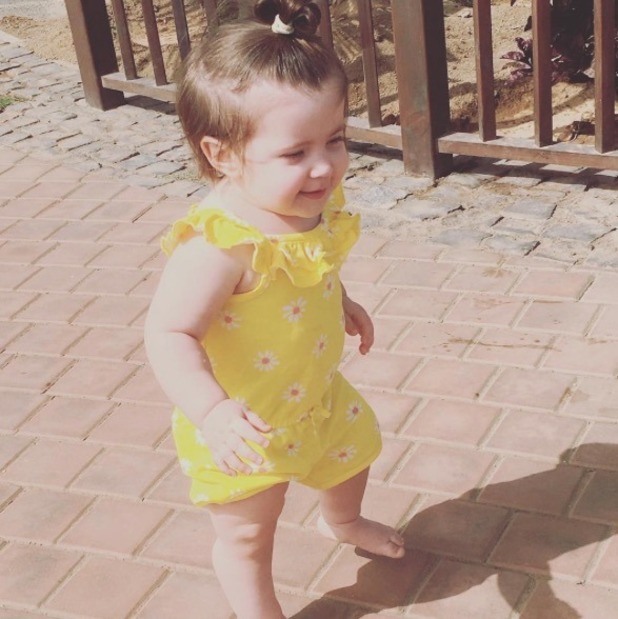 Given that I have dark brown eyes and matching hair - like Jacqueline - it just seemed a given that our child would come out looking like me. Brown eyes is supposed to be more dominant, right?
Well, quite frankly I think my Year Six science teacher lied.
To begin with, the signs were looking good. Molly arrived into the world with a shock of dark brown hair and I fully believed that her eyes would change from blue to brown.
But no, quite the opposite in fact. As the months rolled by, Molly shed her hair, went bald and has since been growing an impressive blonde mane. And as for those eyes, they couldn't actually get any bigger...or bluer.
Last week, I nipped out for an hour and both the lady in the petrol station and the cashier in Aldi (where else would I buy my nappies?) gasped: "Hasn't she got gorgeous blue eyes?!"
Yes, indeed she has. And I didn't kidnap her, I swear.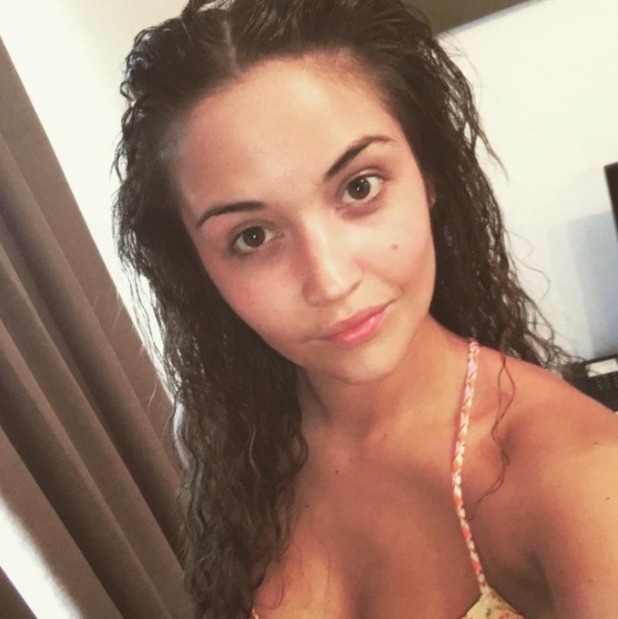 It is, however, far better she looks like my husband than the milkman. And she
is
a total beauty.
I'm the youngest of four, and my mum keeps insisting that it took four attempts to get one that looked like her. Yeah, that ain't happening - I'll stick with my little blondie, thanks!
Meanwhile, last week I asked if you would holiday without your newborn
after Coleen took eldest son Kai to Italy just three weeks after the birth of Kit
.
Like me, 56 per cent of you felt they could never leave their three-week-old baby, no matter how many other children they had. Agreeing with Coleen, 33 per cent said they would if it meant they could treat their eldest, while 11 per cent felt they couldn't leave their baby...but only if it was their first.
This week, I want to know if your first born looks like you!
Does your first born child look like you? Answer in our poll!
Yes - just like me!
36.59%
Nope...just like daddy
48.78%
Mine is a good mix of us both
14.63%