Megan Brunell is no longer in the running to become Britain's Next Top Model.
Megan was eliminated from the competition alongside Georgia Butler in a shock double exit as the judges struggled to decide on which girl should leave.
The episode saw the girls meet and walk for international designers Jade and Grant Goulden, and also pose in dresses made out of paper by wallpaper brand Graham and Brown.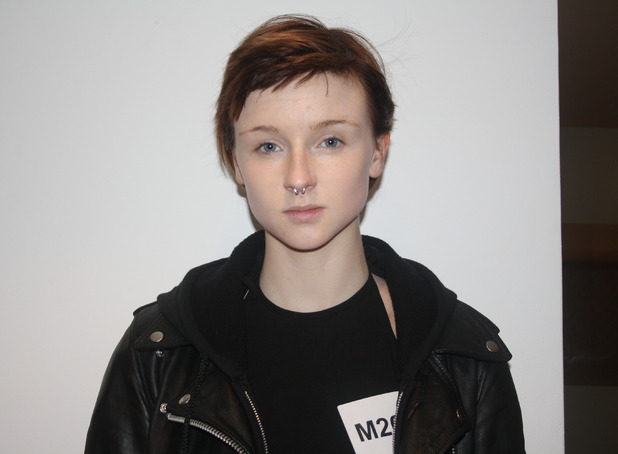 Here's what Megan had to say about her exit...
How are you feeling about being eliminated?
I thought the elimination was unfair because two of us went at the same time. They couldn't decide on which one to go. I was really a bit annoyed. I knew I was going on that day anyway, I was mentally prepared for it. It's not that I'd had enough, it's just when you're caved in there for so long there's only so much that you can take. I felt alright, I didn't cry so I was quite happy with that. I was so happy to be home and everybody missed me but it was worth it though, it was worth doing it.
Do you think the judges saw your full potential?
Yes, I think they saw my full potential, Nicky and Hilary did anyway. I don't know about Abbey and Paul. Hilary and Nicky loved me and they wanted to keep me but Abbey and Paul said no. After all we've been through for the last six weeks I think they saw everything that I could give.
Did you find the process challenging?
It was alright. Everyday is a challenge for me anyway. I ride a motorcycle so it's a big challenge for me not to be hit every morning. It was nice to meet all the girls but being locked in a penthouse, it was like 'argh I was just want to get out', but they wouldn't let us, obviously.
What about all the arguments in the house - how did it affect you?
I wasn't really involved, so I stayed away from most of it. They all knew that I wasn't going to get involved. I really don't like conflict. I just don't have time for it. I think the ones that are not involved get affected the most. We put so much hard work into making so much peace with everybody. I was stressed out so much.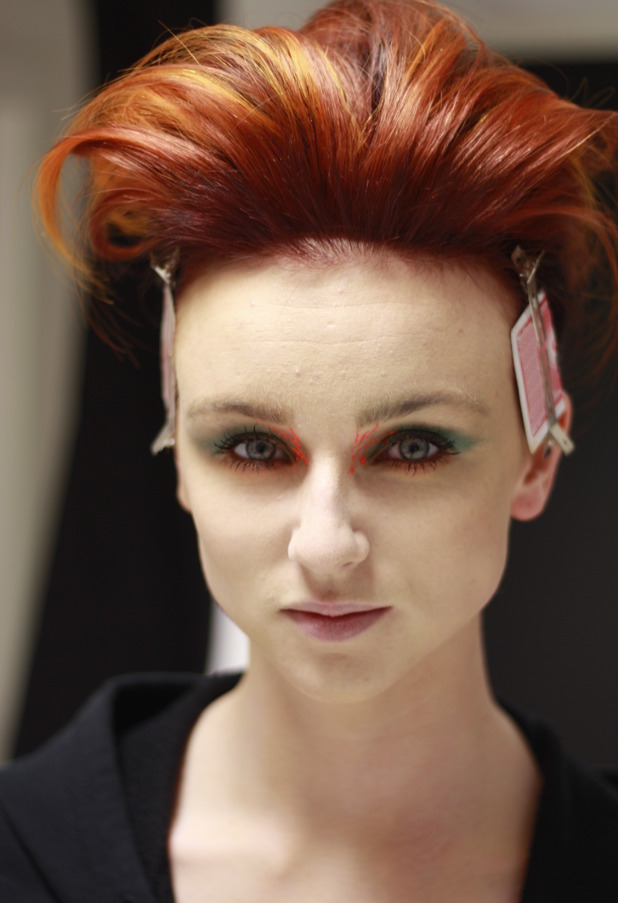 What was your favourite task?
The catwalk in Croatia because I won that one. It was a good sense of achievement. I didn't really expect it, even though I was waiting to win a challenge for the whole time. It took me a while but I got there in the end.
What task did you struggle with?
The Colgate task. I had the worst struggle in the world. I have a speaking and language problem and I'm autistic as well, so it's not one of the easiest things to process. A lot of it in my head is to do with processing. I would have done well if everything wasn't chucked at me all at once. I totally forget my lines. I really screwed that up.
Who were your favourite judges?
I got on with Paul, I'd chat to him every day about everything. Hilary and Nicky were probably my two favourites. They gave me good feedback and I prefer to have criticism than no criticism.
Tell us about your makeover....
They gave me a pixie cut with a little bit of a fringe and they dyed me red. I was really happy. My hair was in such a horrible state anyway that they couldn't wait to cut my hair. I was really chuffed about that. It doesn't really bother me anymore what my hair looks like.
What would you do if they wanted to shave your hair off?
I would have been prepared to have had my hair shaved but I don't think I have the normal shaped head for that. There were tears for a few of the girls, but it was bound to be; it was the most hardest day for everybody.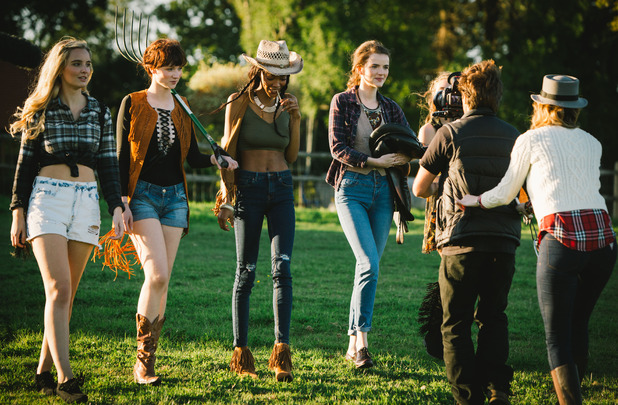 Who do you want to win now?
I would love for Jess or Chloe to win. I think they deserve a decent place or to be in the top five because they are both very good. I hope they make it. I just don't want it to be anyone ungrateful.
Do you have any regrets?
No, I have no regrets whatsoever... Actually, I do. I wish I had said what was wrong and what I had problems with first. I wish I had said that at the beginning.
What would be your dream modelling campaign?
I'd like to do an Alexander McQueen campaign, I think that would be my ultimate.
*This interview took place in November 2015 soon after Megan's exit. Keep up to date with Megan on Twitter: @MeganBrunell11.
Britain's Next Top Model - every Thursday at 9pm - exclusive to Lifetime.
Read ALL BNTM exit interviews right here exclusively on Reveal.co.uk
Try Reveal's digital edition on iPhone & iPad. Subscribe now & never miss an issue!
BNTM 2016: meet the top 12