EastEnders, Corrie, Emmerdale, Hollyoaks: we take a look at tonight's top soap stories...
EastEnders, BBC1, 8pm
A desperate Martin tries to escape the hospital with Stacey, but she tells him to stop as she needs to stay. He's emotional and on edge as he agrees, but is even more determined than ever to find her a mother and baby unit. When a bed finally becomes available, he breaks down to Sonia, Tina and Bex, completely overwhelmed.
Meanwhile, at the hospital, Stacey contemplates a letter she has written to Martin revealing the truth about Arthur's parentage, but decides not to send it. After Martin arrives and gives her the news about the bed at the unit, she's worried she won't cope. As Martin leaves, a nurse hands him the letter assuming he had dropped it - uh oh...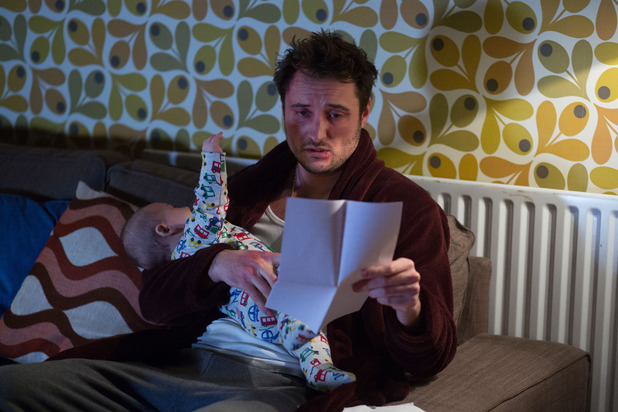 Martin shows Sonia the letter, but they're both worried about what it might contain and decide it's best not to open it. However, later on, Martin can't resist temptation and gets the shock of his life when he reads what Stacey has written: Arthur isn't his son. What will Martin do?
Coronation Street, ITV, 7.30pm & 8.30pm
Kevin offers to fix Phelan's van for free as an apology for Anna's behaviour and enjoying the power he has over everyone, Phelan agrees before heading to the cafe to taunt Anna. He stares at her, making her feel uncomfortable, before putting the 'closed' sign up and threatening her.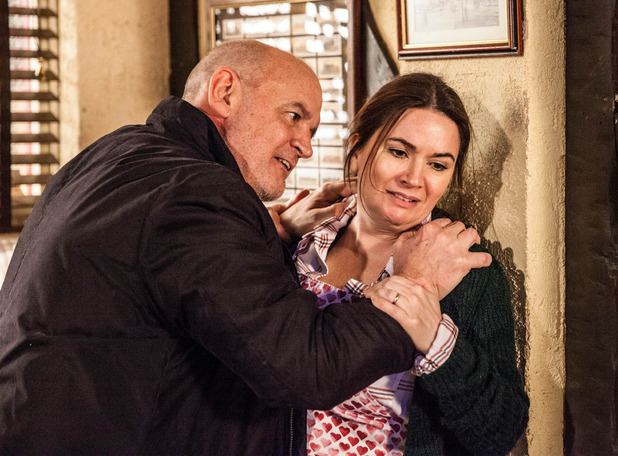 Pinning her against a wall, he demands she make a public apology to restore his good name, and menacingly tells her he can have her any time he wants. Anna's scared witless, but they're suddenly interrupted by Kevin who demands to know what's going on.
Phelan turns on the charm and insists he came in the cafe to make amends with Anna. Appalled Anna is relieved when Kevin realises what a bully Phelan really is, but with Eileen and Jason taking Phelan's side, it doesn't look like Anna's nightmare is over yet.
Emmerdale, ITV, 7pm
Frustrated and feeling a lack of support from Cain and Robert, Chas decides to take action against Gordon herself and heads to his house. She's raging as she bangs on his front door with a can of spray paint in her hand, she demands he come out or she'll let everyone know what he really is.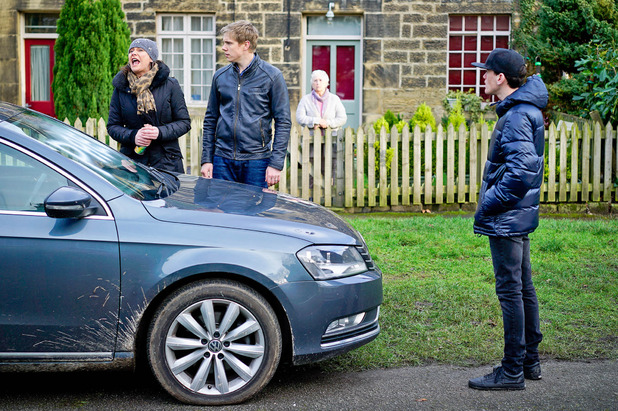 Robert arrives just as Chas is spray painting Gordon's car with the word paedo. An annoyed Robert tells her she's only making things worse and if they want to bring Gordon to justice, they must play things much cleverer. What plan is Robert cooking up?
Hollyoaks, C4, 6.30pm
It's the day of Holly and Jason's wedding, but the bride is mortified when she wakes up in Robbie's car - did something happen between them last night?
Meanwhile, when Jason finds out Holly didn't go home, he searches her bag for her phone, but Cindy catches him and offers him some words of wisdom and takes the phone away. Thinking she's done some good, Cindy is then stunned when she sees Holly's message to Robbie saying 'tell me I'm marrying the right brother', just as Holly walks in - what will Cindy do?
Elsewhere, when Robbie tells Freddie he's in love with Holly, Fred urges him to keep a lid on his feelings, knowing only too well how a woman can come between brothers. Freddie locks Robbie in the garage to stop him doing anything stupid. But as the ceremony begins, Robbie has crowbarred his way out and is heading to Esther's Magic Bean. Will he stop the wedding?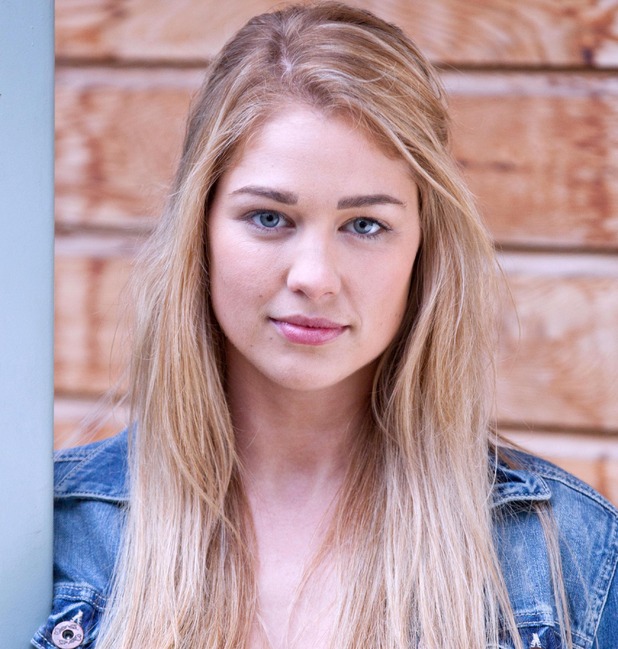 For exclusive competitions and amazing prizes visit Reveal's Facebook page NOW!