Coleen Rooney
has come under fire after sharing several holiday snaps of herself and eldest son Kai in Rome...
just three weeks after the birth of baby Kit
.
Although the star has not confirmed whether they have been joined by the newborn on their half-term trip or not, the caption alone has whipped her followers into a frenzy.
"Great little half term trip to Rome with Kai," she wrote on Facebook, alongside emojis of both a pizza slice and Italian flag.
A separate snap of herself and Kai watching a football match has also appeared on Twitter, with the mum-of-three adding: "Lovely little half term trip to Rome with Kai."
Cue those floodgates being thrown WIDE open.
"How can she want to leave her newborn son to fly to another country?! Find that quite shocking actually! He's not even a month old!" one fan ranted.
Another added: "I had a baby on the same day. Not a chance I'd be off. It's half term and we're still enjoying family time with the babs and his older brother and sister."
One even blasted: "To me, it's going against nature leaving your newborn, it's a mother's instinct to not want to leave their baby's side however many other children you have."
Ouch.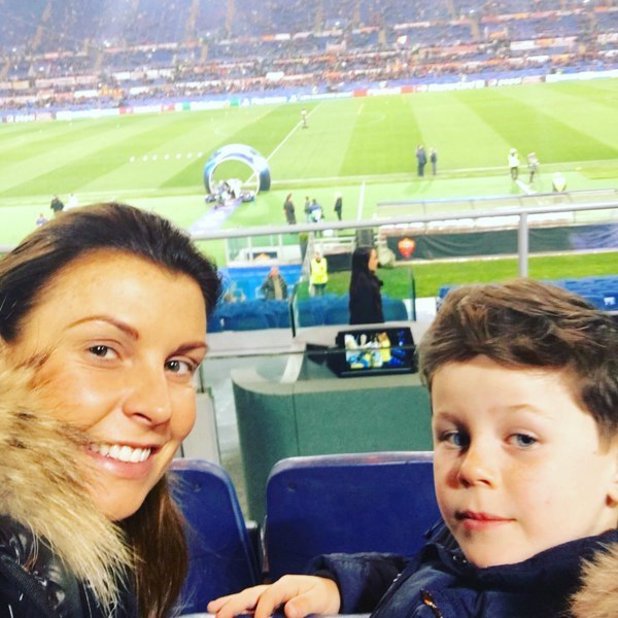 But despite the criticism, many pointed out that it was unclear as to whether Kit is there or not. And even if he isn't, well Coleen has also received huge support.
"Can't believe some of these comments," one woman replied. "Bloody perfect parents or jealous people? Leave them alone. She has a husband too. Doesn't he count to look after the baby? So annoying."
Another added: "The baby is in capable hands.. She's not out clubbing she's having mother & son time... Give the girl a break will ya!"
Now, given that I only have one baby, I don't feel in the best position to judge.
I had no desire to leave my daughter Molly with her dad while I popped across to mainland Europe to feast on pizza and visit the Vatican when she was less than a month old.
But perhaps I'd feel differently if she was my third child and the eldest was feeling a little shoved out in the cold?
Hmmm, on second thoughts, I'm not sure I would. But hey, that's my personal feeling and by no means suggests Coleen is in the wrong if she has treated Kai to a little holiday alone.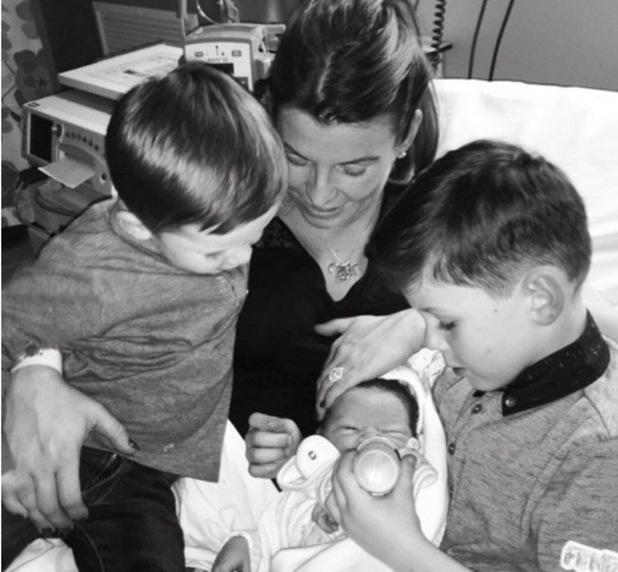 Of all the celebrity mums out there, Coleen is definitely one of the most hands-on with all her children. And let's face it, she is with one of her
own
offspring in Italy!
Each to their own, guys. Y'all just need to calm down!
Meanwhile, last week I asked for your opinions on
Sam Faiers: The Baby Diaries
which, let's face it, didn't show her partner Paul Knightley in perhaps the way they would've hoped...
In one scene, Paul was shown kissing his mum on the lips. Well, a whopping 81 per cent said you wouldn't like it if your partner kissed his mother on the lips, while just 8 per cent felt it was sweet. A confused 11 per cent just couldn't decide!
This week, I want to know if you would leave your three-week-old baby to go on holiday.
Would you leave your three-week-old baby to go on holiday? Answer in our poll:
If Coleen has, I don't blame her. I would treat my eldest too!
30.00%
Personally, I wouldn't..but only if it was my first child
10.00%
No, I wouldn't no matter how many kids I had
60.00%