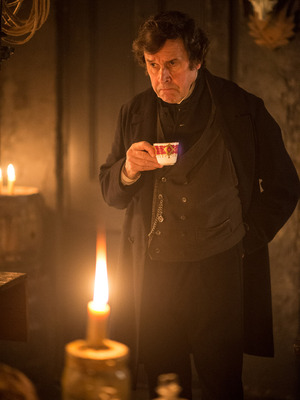 After weeks of watching and guessing we finally know who killed Jacob Marley in Dickensian.
Having identified Emily Cratchit as the killer, Inspector Bucket now faces a moral dilemma which threatens to challenge the foundations of the new detective. Will he take her in and have her punished for the murder?
Meanwhile, Arthur Havisham is devastated and fears he has lost any chance of reconciling with his sister. He's stricken with guilt at setting her up with Compeyson. But will he find possible salvation when Matthew Pocket comes back from America determined to prevent Amelia's doomed wedding?
Dickensian, BBC1, 8pm