EastEnders, Emmerdale, Hollyoaks: we take a look at tonight's top soap stories...
EastEnders, BBC1, 7.30pm
Worried about her relationship with Tina, Sonia attempts to make things up to her by suggesting they spend the afternoon together. Martin turns up asking if Sonia can babysit Arthur so he can go and visit a mother and baby unit in Bristol, but knowing how important this is to Tina, Sonia refuses to help.
But it's not just Martin who's getting in the way when Tina returns home later and finds Sonia and Kush having a heart to heart and gets upset. Tina tells Sonia she thinks their relationship is in trouble, but Sonia promises it isn't and they start to rebuild things.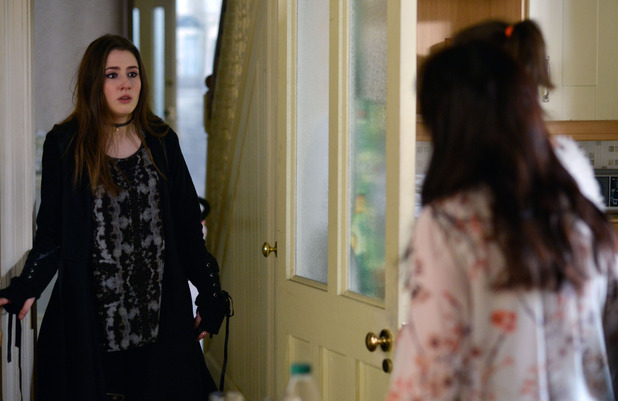 Determined to make things up to Tina, Sonia ignores several calls from Martin, but when a shaken Bex turns up and reveals Martin and Arthur have been in a car crash, Sonia feels awful. Will Martin and the baby be okay?
Emmerdale, ITV, 7pm & 8pm
Rhona is getting more and more suspicious about Paddy's behaviour and decides to go snooping through his phone for clues as to why he's clearly lying to her. It's not long before the penny drops and she realises her husband was the married man Tess was having an affair with.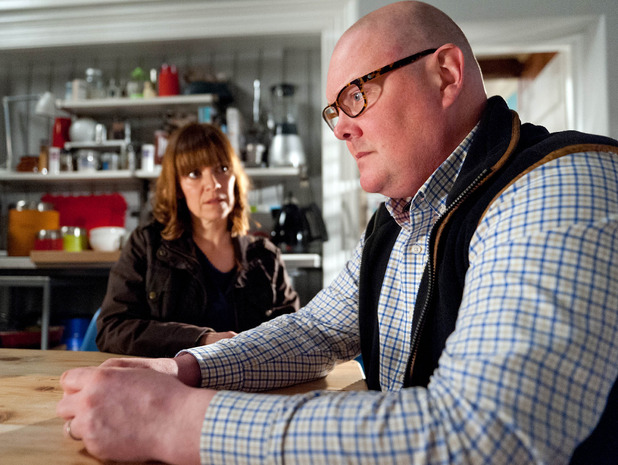 She confronts him and he admits it's true. Rhona's heartbroken as he apologises and she runs upstairs. As she later comes down to hear him out, she tries to hold it together, but it's too much for her when Paddy tells her it was more than just sex.
Rhona tells him she'll never be able to forgive him, but that for the sake of the adoption process they must keep up appearances. Paddy is devastated to realise what he's done.
Hollyoaks, C4, 6.30pm
Holly and Jason push ahead with their wedding plans, but find their limited budget won't stretch to much. They ask Robbie for help - talk about awkward seeing as he's in love with the bride - and he suggests postponing the big day. Dirk also agrees that they should push things back to save a little, but furious Holly wants to get married now.
Cindy is back in town and is heartbroken when Holly tells her she's not invited to the wedding. When Cindy overhears what's going on, she's determined to make Holly forgive her so goes into full wedding planning mode. She decorates Esther's Magic Bean with fairy lights and a wedding arch, and gets The Hutch to do the catering at a knock-down price.
Holly and Jason are thrilled, but their happiness is too much for Robbie and he goes off on his own. When Holly goes to look for him later, has she realised she's chosen the wrong brother?